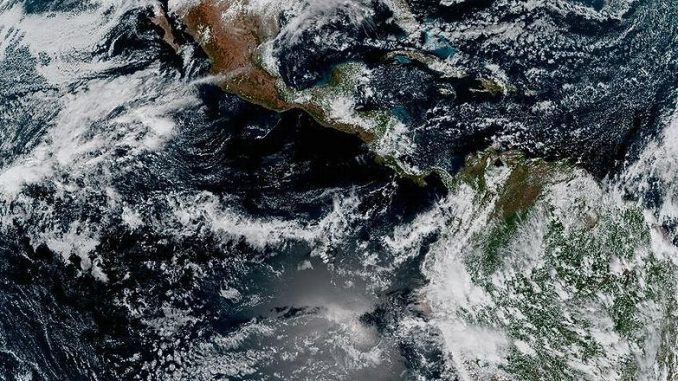 WASHINGTON, DC, April 19, 2021 (ENS) – "Earthday.org is honored that the Biden Administration has decided to convene a global climate summit on Earth Day 2021, said Earthday.org President Kathleen Rogers. "Many important environmental events have happened on Earth Day since it began in the United States in 1970, including the recent signing of the Paris Agreement."
"Earth Day continues to be a momentous and unifying day each and every year," Rogers reminded the world. "We look forward to being a part of this historic climate summit and making active progress to Restore OurEarth," which is the Earth Day theme this year.
World Leaders Earth Day Climate Summit
President Joe Biden has invited 40 world leaders to a virtual Leaders Summit on Climate which will take place April 22nd and 23rd. On the agenda are serious issues such as how to reduce emissions and protect people, ecosystems and economies from climate change.
Among the 40 leaders attending President Biden's climate summit will be Japan's Prime Minister Yoshi Suga, who met with Biden at the White House this week, where they agreed to cooperate on climate change.
"On the matter of climate change, at the upcoming Climate Summit to be hosted by the U.S. next week or at COP26 and beyond, we confirmed that Japan and the U.S. will lead the global decarbonization in order to further strengthen cooperation in areas such as the implementation of the Paris Agreement, clean energy technologies, or decarbonization transition of developing countries," said Prime Minister Suga at a White House news conference on Friday.
"During the talk today, we have confirmed to strengthen bilateral cooperation and collaboration in the area of climate change and have agreed to launch the Japan-U.S. Climate Partnership, which is extremely meaningful and significant," Suga said.
China, too, is on board with climate cooperation. Among the 40 world leaders Biden has invited to his Earth Day climate summit is Chinese President Xi Jinping.
Just days before the world leader meet online, agreement was reached by U.S. special envoy for climate John Kerry and his Chinese counterpart Xie Zhenhua during two days of talks in Shanghai last week, the parties said in a joint statement.
The two countries "are committed to cooperating with each other and with other countries to tackle the climate crisis, which must be addressed with the seriousness and urgency that it demands," their statement said.
China is the world's biggest carbon emitter, followed by the United States. Togther, the two countries emit nearly half the greenhouse gases that are heating up the planet's atmosphere.
Again this year, most Earth Day celebrations will be virtual due to the pandemic. For a complete list, and to find Earth Day celebrations near you, use Earthday.org's online tool for both virtual and on-site events.
Earthday.org to Stage Star-Studded Online Show
Earthday.org will host a multi-hour, multi-channel livestreamed digital event this coming Earth Day, Apr. 22, 2021.
Beginning at noon ET on Earth Day, the event will feature artists, musicians, celebrities, alongside climate leaders, grassroots activists, nonprofit innovators, thought leaders and industry leaders.
The Earthday.org event will consist of "workshops, panel discussions, roundtables, films, and special performances" that will focus on "climate and environmental literacy, reforestation efforts, regenerative agriculture, equity and environmental justice, citizen science, cleanups, and beyond."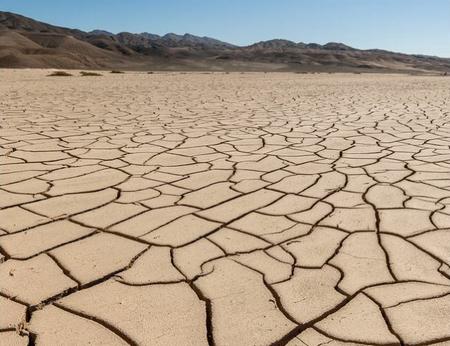 "Earthday.org looks forward to contributing to the success of this historic climate summit and making active progress to Restore Our Earth," said Rogers. "We must see every country rapidly raise their ambition across all climate issues – and that must include climate education which would lead to a green jobs-ready workforce, a green consumer movement, and an educated and civically engaged citizenry around the world."
"Earth Day's 2021 theme, Restore Our Earth, focuses on natural processes, emerging green technologies, and innovative thinking that can restore the world's ecosystems," she said, "as well as create a green jobs-ready workforce, a green consumer movement, and an educated and civically engaged citizenry around the world."
American Climate Leadership Summit
For those of us who are not world leaders, there are a host of other Earth Day events, extending across the envtire week. The American Climate Leadership Summit hosted by ecoAmerica, an online gathering of environmental activists, academics, health and faith advocates, and a few politicians, is happening April 27 – 29.
Sessions will offer information on the current status of climate change, strategies for activism, and other topics. It costs $25 to attend one forum, $50 to attend the main session and one additional forum, and $75 for access to the entire event.
This summit features Gina McCarthy, former US EPA Administrator who now serves as White House National Climate Advisor, and U.S. Senator Sheldon Whitehouse of Rhode Island in addition to dozens of distinguished
The American Climate Leadership Awards 2021, also hosted by ecoAmerica, recognize, reward and share best practices on climate change advocacy and action nationwide. The awards provide money, support, and recognition for climate leadership.
Motivating the Great Global Cleanup
The goal of Earth Day's Great Global Cleanup 2021 is to remove a billion pieces of trash from parks, beaches, cities, and waterways. Cleanups are registered in all 50 U.S. states, every country in Europe and on most continents, with more being added to the map daily.
Cleanups around the world, from New York to Barcelona to Tel Aviv to Tokyo, are planned. To join the movement volunteers can register their own cleanup here.
"I'm working day and night to get your cleanups on the map," said Great Global Cleanup Coordinator Jake Rubenstein. "It's especially gratifying to see such huge momentum in our cleanup movement after a tough year for people everywhere."
From Nairobi, Kenya where New Generation Outreach is hosting a Wastefree Slum Cleanup to Chennai, India where Nazareth College of Arts and Science is cleaning up Arikimbattu Village, to San Antonio, Zambales, Philippines where Youhan Beach Resort will be the site of a public cleanup – from Helsinki Finland to Juneau Alaska, and Playas de Punta Hermosa in Lima, Peru – volunteers all over the world are coming together to create a cleaner planet.
Earthday.org is the world's largest recruiter to the environmental movement, working with more than 150,000 partners in 192 countries to build environmental democracy. More than a billion people now participate in Earth Day activities each year, making it the largest civic observance in the world.
Featured Image: The planet Earth from space taken by a camera aboard the NOAA satellite GOES-16. January 15, 2017. (Photo courtesy NASA/NOAA).
© 2021, News Editor. All rights reserved.