Lawsuit Claims Feds 'Hiding' Hundreds of BP Oil Spill Flow Rate Documents
WASHINGTON, DC, September 16, 2010 (ENS) – The Obama administration is "hiding" hundreds of memos and e-mails behind official scientific assessments of the size of the BP oil spill in the Gulf of Mexico, claims the nonprofit Public Employees for Environmental Responsibility in a lawsuit filed today.
"Estimates of the leak rate inexplicably rose five-fold amid reports that political appointees sought to low ball the size of the spill," the advocacy group said in a statement announcing the Freedom of Information Act suit.
At issue are the estimates of National Incident Command's Flow Rate Technical Group which was charged with developing an independent assessment of the amount of oil flowing from the Deepwater Horizon oil well.
The oil leak was touched off by an explosion aboard the Deepwater Horizon on April 20 that killed 11 crewmembers, injured 17 others and released millions of barrels of crude oil into the gulf over 87 days – the largest spill in U.S. history.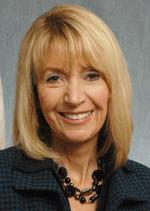 U.S. Geological Survey Director Dr. Marcia McNutt (Photo courtesy USGS)
Marcia McNutt, director of the Department of the Interior's U.S. Geological Survey, chaired the Technical Group. The group, which included both government and outside scientists, was supposed to estimate the worst-case flow rate to help the National Incident Command gauge needed resources and tactics for spill response.
On May 27, Dr. McNutt issued a statement that the "best estimate" range of flow rates was between 12,000 to 19,000 barrels per day.
PEER claims that in this statement McNutt omitted the fact that these were minimum estimates, "deleting phrases such as 'at least' and 'range of lower bounds' – and did not mention completed estimates that were much higher."
PEER claims McNutt, "withheld the actual technical report and instead released only a summary that she wrote."
PEER further claims that McNutt, "Directed that none of the Technical Group documents was subject to the Freedom of Information Act (FOIA) and that group members should not disclose any materials."
In a later report on June 10, the Flow Rate Technical Group said the team had continued to refine its estimate and concluded that the best estimate for the average flow rate was in the range of 12,600 to 21,500 barrels of oil per day.
Then on August 2, based on what the Group said were "new pressure readings, data, and analysis" the scientists estimated that, at the beginning of the spill, 62,000 barrels of oil per day were leaking from the well. By July 15, when BP finally capped the well, the scientists said 53,000 barrels of oil per day were leaking from the well.
PEER said today, "These numbers were much higher than the previously released figures – a disparity that has yet to be explained."
On August 2, Dr. McNutt explained, "The new containment cap and the well integrity testing procedures have provided new data and new opportunities to firm up some of the unknowns and narrow in on a more refined estimate."
At meetings on July 30 and July 31, said McNutt, the group of federal and independent scientists and engineers discussed new analyses and data points to provide the updated range of flow rates, "relying heavily on newly available pressure readings" from the new containment cap put in place by BP on July 15.
"An estimation of how much the flow rate has decreased over time was enabled by observing the pressure at shut in and by initial pressure estimates for the well when it was first drilled," the Department of the Interior said in its August 2 statement.
Today, PEER filed suit in federal district court in Washington, DC claiming that hundreds of pages of reports and communications are being withheld in violation of the Freedom of Information Act.
PEER is asking the court for an order declaring that the USGS wrongfully withheld records PEER requested in July under the Freedom of Information Act and also is seeking an injunction directing the USGS to disclose all wrongfully withheld documents.
PEER requested the release of all of the Flow Rate Technical Group papers, including directives from Dr. McNutt, on July 6, but to date only 26 of these documents have been released, the lawsuit states.
PEER Executive Director Jeff Ruch said, "This lawsuit will produce Exhibit A for the case that science is still being manipulated under the current administration."
Ruch said scientific integrity safeguards which would have prevented or exposed political interference in this arena were promised by President Barack Obama are still not in place more than a year after the deadline the President imposed.
"Our concern is that the administration took, and is still taking, steps to falsely minimize public perception about the extent and severity of the BP spill – a concern that the administration could start to dispel by releasing these documents."
A similar controversy is brewing about the "Oil Budget" released by the administration which estimates that 75 percent of the BP oil spill has dissipated or been removed, but PEER said today, "the scientific methodology, let alone the actual studies, behind this conclusion has yet to be disclosed."
Before her appointment to head the USGS, Dr. McNutt, an oceanographer, served as president and chief executive officer of the Monterey Bay Aquarium Research Institute in California.
Members of the Flow Rate Technical Group are:
Bill Lehr, National Oceanic and Atmospheric Administration (Lead)
Alberto Aliseda, Assistant Professor of Mechanical Engineering, University of Washington
Paul Bommer, Senior Lecturer, Petroleum and Geosystems Engineering, University of Texas at Austin
Peter Cornillon, Professor of Oceanography, University of Rhode Island
Pedro Espina, National Institute of Standards and Technology
Juan Lasheras, Prof. of Engineering and Applied Sciences, University of California San Diego
Ira Leifer, Assoc. Researcher, Marine Science Institute, University of California Santa Barbara
James Riley, Professor of Mechanical Engineering, University of Washington
Omer Savas, Professor of Mechanical Engineering, University of California Berkeley
Franklin Shaffer, Senior Research Engineer, National Energy Technology Laboratory, Department of Energy
Steve Wereley, Professor of Mechnical Engineering, Purdue University
Poojitha Yapa, Professor of Civil and Environmental Engineering, Clarkson University
Copyright Environment News Service (ENS) 2010. All rights reserved.
Environment News Service (ENS) © 2010 – 2012 All Rights Reserved.