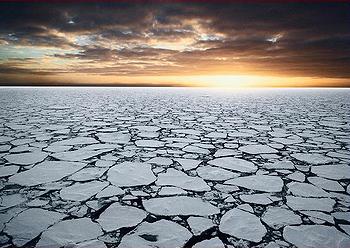 WASHINGTON, DC, March 19, 2013 (ENS) – U.S. Secretary of State John Kerry Monday urged creation of what would be the world's largest marine reserve in Antarctica and better safeguards for all oceans.
Kerry and New Zealand's Ambassador to the United States, Michael Moore, announced a joint U.S.-New Zealand proposal to establish a Marine Protected Area in the Ross Sea, a 1.9 million-square-mile area off the Antarctic coast.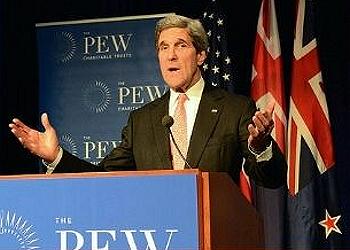 The proposed marine protected area would cover roughly 876,000 square miles, an area larger than Alaska.
"When it comes to the Ross Sea and Antarctica, we're not going to wait for a crisis before we take action," Kerry told a reception at the National Geographic Society for a screening of the award-winning documentary "The Last Ocean," about the Ross Sea by New Zealand filmmaker Peter Young.
New Zealand's ambassador to the United States and former Prime Minister Mike Moore, who joined Kerry on stage, said that the size of the proposed reserve would be nearly nine times larger than his country and three and half times the size of Texas. "This is not a small thing," he said. "We are proud this proposal is based on quality science."
In July, the United States, the European Union and 23 other member countries of the Commission for the Conservation of Antarctic Marine Living Resources will hold a special meeting to consider whether to create a reserve in the Ross Sea and in a second area in East Antarctica, or to allow industrial-scale fishing to continue.
An attempt to establish a protected area in the Ross Sea based on separate proposals by the United States and New Zealand stalled in November at a meeting of CCAMLR, a panel created by international treaty in 1982. There is hope that the newly announced joint proposal will be approved in July.
Being responsible for the conservation of Antarctic marine ecosystems, CCAMLR practices an ecosystem-based management approach. This does not exclude fishing that is carried out in a sustainable manner and takes account of the effects of fishing on other components of the ecosystem.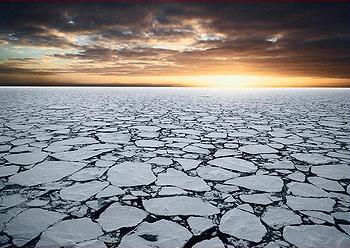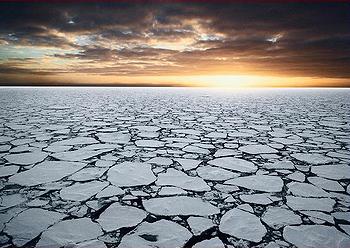 Moore said the marine protected area would include a managed fishery as well as a no-take zone that is four times the size of California and six times the size of New Zealand.
Australian Minister for Foreign Affairs Senator Bob Carr also attended the reception to express his government's support for the marine reserve. "We need it," he said. "I strongly encourage all members of the commission to support it."
All three countries have research stations in Antarctica. Ross Island, an island formed by four volcanoes in the Ross Sea, is home to New Zealand's Scott Base, and the largest Antarctic settlement, the U.S. Antarctic Program's McMurdo Station. Australia has three research stations in other areas of Antarctica.
Karen Sack directs the international ocean conservation efforts of the Washington-based Pew Charitable Trusts, which sponsored the reception. She told the audience, "There are just four months left in which to first strengthen and then secure consensus for the Ross Sea and East Antarctic marine reserves – decisions that would make history."
Calling himself "a child of the ocean in many ways," Kerry said, "I have seen this fragile ecosystem change before our very eyes, whether it's a problem of acidification, a problem of pollution and development, a problem of ice melt and potential ecosystem collapse, to the rise of the sea levels … to the overfishing that takes place in almost every single fishery on the face of the planet."
"The entire system is interdependent, and we toy with that at our peril," Kerry warned urging greater protection for all the world's oceans.
"This is not just an environmental issue," he said. "This is a security issue. It's an economic security issue. It's a national security issue. And it is in many ways a challenge with respect to energy security and our approach to energy policy, and ultimately it is a challenge to our commitment to science and facts and ultimately our basic sense of faith and what we believe in and our responsibility as human beings on this planet."
Recalling that in 1959 the United States signed the Antarctic Treaty, which preserves Antarctica for peaceful purposes and scientific research, Kerry said, "The world has shown that we can work together to ensure that Antarctica remains a place devoted to peace and devoted to expanding the human understanding of this fragile planet that we live on. This is one of the last places we could do this, and I think we owe it to ourselves to make it happen."
Copyright Environment News Service (ENS) 2013. All rights reserved.