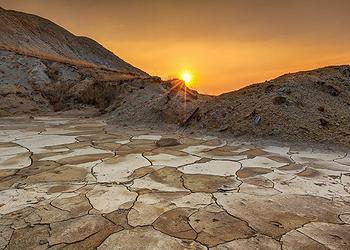 YOKOHAMA, Japan, March 28, 2014 (ENS) – Fast-rising sea levels, declining fisheries, more air pollution and an ice-free Arctic summer are projected by scientists and government representatives from around the world meeting now in Yokohama to finalize the latest assessment of climate change impacts on human and natural systems.
This report by Working Group II of the Intergovernmental Panel on Climate Change, IPCC, covers options for adaptation, and the interactions among climate changes, other stresses on societies and opportunities for the future.
Initial drafts of the report leaked to the media project that climate change will increase the risk of food and water shortages and related social conflicts in the coming decades.

"This report considers consequences of climate changes that have already occurred and the risks across a range of possible futures. It considers every region and many sectors, ranging from oceans to human security," said Dr. Chris Field of the Carnegie Institution for Science in the United States, who serves as co-chair of Working Group II.
Working Group II is reporting on the impacts of climate change on freshwater resources, land and ocean ecosystems, coasts, food, urban and rural areas, energy and industry, human health and security, as well as livelihoods and poverty.
"The focus is as much on identifying effective responses as on understanding challenges," said Dr. Field.
A draft of the summary shows that rising ocean temperatures will continue, affecting ocean productivity, fish populations and the livelihoods of coastal fishing communities. The draft projects the loss of fisheries of up to 60 percent in some tropical zones, particularly in Africa.
Rising sea levels are likely to swamp some of Asia's largest cities by 2100, with Calcutta, Mumbai, Dhaka, Shanghai, Bangkok, Ho Chi Minh City and Rangoon among those at greatest risk.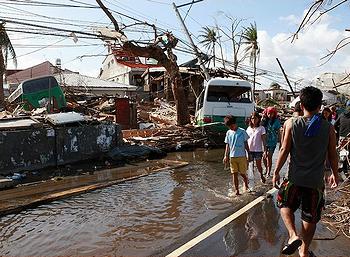 Sea level rise could inundate an estimated 15 percent of Pacific islands over the long term, the report warns.
The draft indicates that ocean acidification and warming will hit corals hard. Survival of even moderately healthy coral reefs is consistent only with scenarios in the 430-480 parts per million of carbon dioxide, CO2.
Since the Industrial Revolution, the atmospheric concentration of CO2 has increased from 280 ppm to 400 ppm as of 2013. It is currently rising at a rate of two ppm a year and accelerating.
Rising global temperatures will result in more urban air pollution and bigger wildfires, the report will show.
A warming Arctic will be ice-free for as long as 125 days a year by mid-century, opening the region for commodity shipping and resource exploitation.
The report acknowledges limits to human ability to adapt to all the projected droughts, floods and extreme weather events – suffering is inevitable, considering the concentration of greenhouse gases already in the atmosphere.
As all previous IPCC reports have done, this report will urge the need for adaptation and carbon emissions reductions to avoid much worse disruptions.
This assessment comes as world governments are negotiating under the UN Framework Convention on Climate Change to deliver a new and universal greenhouse gas reduction protocol, legal instrument or other outcome with legal force by 2015 for the period beyond 2020.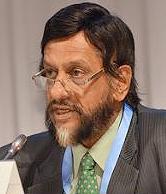 IPCC Chair Dr. Rajendra Pachauri opened the Yokohama meeting, saying, "Overall, the management of risk related to climate change impacts would be the dominant approach emerging from this assessment."
This meeting of Working Group II is the culmination of four years' work by hundreds of experts who have volunteered their time and knowledge of climate science. Their report is not new research, but instead gathers and reports on research already conducted.
Vicente Barros of the University of Buenos Aires, Argentina, the other Working Group II co-chair, said, "The Working Group II author team assessed thousands of papers to produce a definitive report of the state of knowledge concerning climate-change impacts, adaptation, and vulnerability. Many hundreds of volunteers, in and beyond the author team, approached this work with dedication and deep expertise."
In Yokohama, participants are approving the Summary for Policymakers and the full draft report, checking the text line by line, under the direction of Barros and Field.
Dr. Barros was Professor of Climatology and Director of the Master Program of Environmental Sciences at the School of Sciences of the University of Buenos Aires. He is currently Emeritus Professor of this University. He has published over 60 peer-reviewed papers, most of them on climate variability and trends in South America.
Dr. Field has been a pioneer in developing new approaches to understand the large-scale function of the Earth system. The founding director of the Department of Global Ecology at the Carnegie Institution for Science, he has made major contributions to physiological ecology, ecosystem ecology, biogeochemistry, and climate science.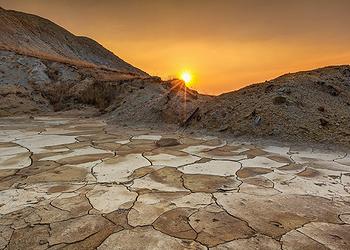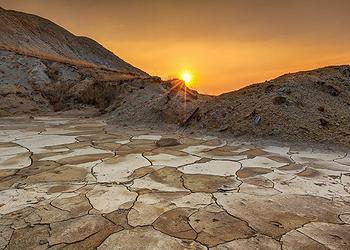 Field said, "The author team assessed over 12,000 scientific publications, benefited from thoughtful comments from over 1,700 expert and government reviewers, read and assimilated more than 50,000 review comments, under the careful eye of dedicated review editors. With every line carefully checked and rechecked, Working Group II has produced what I believe to be the most complete, thorough, and authoritative assessment on climate change impacts, adaptation, and vulnerability to date."
On Monday, March 31 the Summary for Policymakers will be released to the public, along with the draft full report.
The Technical Support Unit of Working Group II is hosted by the Carnegie Institution for Science and funded by the government of the United States.
This report is part two of a four-part assessment, known as the Fifth Assessment Report, AR5.
The first part, by Working Group I, dealing with the physical science basis of climate change, was finalized in September 2013. This group of scientists found with 95 percent certainty that humans are the "dominant cause" of global warming since the 1950s. On land, in the atmosphere and in the oceans, global warming is "unequivocal," they stated.
The Working Group III contribution, assessing mitigation of climate change, will be finalized in April. The Fifth Assessment Report will be completed by a Synthesis Report in October.
The Fifth Assessment Report builds on the four previous assessment reports produced by the IPCC since it was established in 1988.
The Nobel Prize winning Intergovernmental Panel on Climate Change is the international body for assessing the science related to climate change. It was established in 1988 by the World Meteorological Organization and the United Nations Environment Programme to provide policymakers with regular assessments of the scientific basis of climate change, its impacts and future risks, and options for adaptation and mitigation.
Copyright Environment News Service (ENS) 2014. All rights reserved.