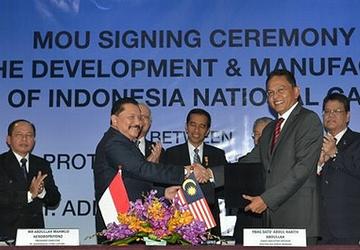 JAKARTA, Indonesia, March 31, 2015 (ENS) – Indonesia plans to develop and manufacture an electric car as the country's "national car" according to Research, Technology and High Educational Institute Minister Muhammad Nasir.
"Yes only electric cars, not ones fueled with oil or other fuels," the minister explained at a public appearance in February, the state news agency Antara reported.
He said the government decided to produce electric cars because they are environmentally friendly and Indonesia's oil reserves are "dwindling fast."
Until the end of this year, the national car project will be undergoing evaluation and trial operation by the Technology Application and Study Agency and two state universities – the Indonesian University and the Bandung Institute of Technology, said the minister.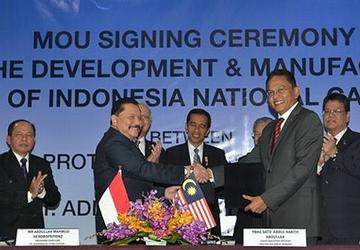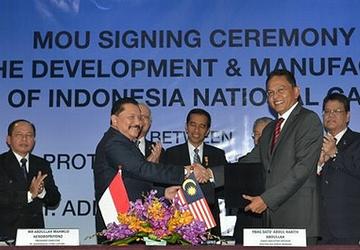 On February 6, the Indonesian firm PT Adiperkasa Citra Lestari signed a memorandum of understanding with Malaysian automaker Proton Holdings Berhard to collaborate on development and manufacture of the Indonesian national car.
PT Adiperkasa Citra Lestari CEO Abdullah Mahmud Hendropriyono signed the agreement on behalf of the Indonesian partner, witnessed by the Indonesian ambassador to Malaysia.
Proton CEO Datuk Abdul Harith Abdullah signed the agreement, witnessed by the Malaysian ambassador to Indonesia.
"The collaboration will be good as both nations specifically work together to develop products for the larger market. Furthermore, Proton, which has the facilities, capabilities and technology know-how in design, development and manufacturing of cars, is the only company in the ASEAN region with a research and development facility in-house," said Harith.
"No other countries in this region have their own national car project other than providing manufacturing and assembly services," he said.
Abdullah Mahmud said the MoU was a major development for the Indonesian automotive industry and the collaboration with Proton increase job opportunities for Indonesians.
"We are very happy to be working with Proton and Malaysia in this project. With the expertise that Proton has and our similar culture and environment, we are confident that Proton can help to train and develop a pool of specialist workforce for our automotive industry. This collaboration when materialized will not only spur the Indonesian automotive industry further but also expand knowledge and capabilities of our people," he said.
The MoU expresses the intention of the two companies to further business opportunities for the national car project, but the agreement is not legally binding on either party.
Both companies will conduct feasibility studies to explore specific areas of cooperation, including commercial and technical facets of the project.
The parties will scout locations and plan purchasing, engineering and design activities, logistics services and market studies.
The national car project is expected to be a business-to-business collaboration with no involvement from either government.
Copyright Environment News Service (ENS) 2015. All rights reserved.