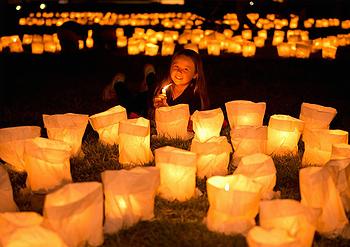 SINGAPORE, March 27, 2015 (ENS) – Bearing the message "use your power to change climate change" WWF's Earth Hour is motivating people to turn out their lights for one hour across 24 time zones and six continents on Saturday, March 28.
Skylines and monuments, homes and offices will go dark starting at 8:30 pm local time in 172 countries and territories, the largest number to participate since Earth Hour began in 2007 in a single city, Sydney, Australia.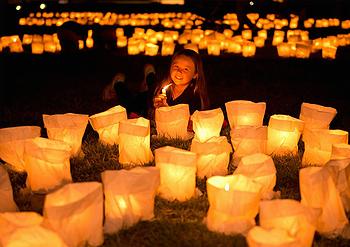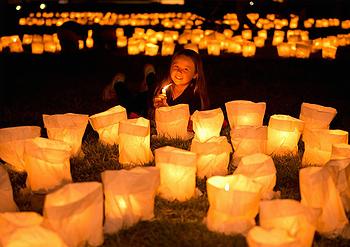 Sydney will go dark again this year, including the landmark Sydney Opera House, and lights will be switched off at more than 1,200 landmarks such as the Great Wall of China, the Eiffel Tower in Paris, the Houses of Parliament in London and the Golden Gate Bridge in San Francisco.
Nearly 40 UNESCO World Heritage Sites, including the Acropolis in Athens and Edinburgh Castle in Scotland, are also set to go dark in support of Earth Hour.
"As Earth Hour continues to break records for global participation, our supporters continue to reach new heights for energy and creativity in using their power to make a difference. Every light switch turned off, every signature collected and every project funded, gives us renewed hope that together we can change climate change," said Sudhanshu Sarronwala.
Based in Singapore, Sarronwala chairs the Board of Directors, Earth Hour Global and serves as executive director of communications and marketing for WWF International.
"With Earth Hour, every light switch turned off is hope for climate action turned on," he said.
In Singapore, the facade lights will be flipped off at ION Orchard, a mall and residential tower featuring a multi-sensory, multi-media art wall.
WWF Singapore will form a 60+ Earth Hour logo with LED candles at ION2 at 8:30 pm. The Earth Hour 60+ logo represents the 60 minutes of Earth Hour.
WWF teams are already using the power of the Earth Hour movement to drive action and solutions on climate change. From collecting 100,000 signatures to urge a ban on the exploration of Arctic oil in Russia to reducing people's dependency on firewood and forests by building sustainable livelihoods in Uganda, the Earth Hour team is reaching out, asking people to be a part of the global movement to take climate action.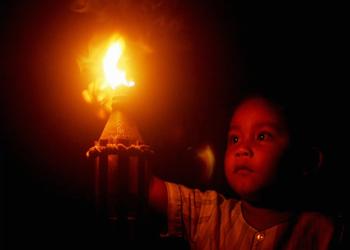 "Earth Hour shows us what we can achieve together," said Sarronwala. "From creating a forest in Uganda to lighting up entire villages with solar power in India and the Philippines, the power of the crowd to make change happen is phenomenal."
To show Singaporeans and visitors the reality of climate change, WWF Singapore launched its first-ever Climate Change Trail that transports visitors to a world affected by extreme weather conditions. Along world-famous Orchard Road, the Trail features three potential scenarios if we continue on this path of global warming.
The first extreme climate scenario is set in a Housing Development Board flat facing an uncomfortable heat wave.
The next scenario features the supermarket where in food shortages and higher prices have resulted from climate change that has reduced the production of major food crops across the world.
In the last scenario, rising sea levels and extreme rainfall result in flooded cities facing diarrheal diseases, dengue fever and malaria. Visitors to the Climate Change Trail enter a shelter fully equipped with necessities to combat the prolonged rains and intense floods.
Elaine Tan, chief executive of WWF Singapore, said, "We are the culprits behind what is happening to our home. The Climate Change Trail is both a presentation of how disrupted daily life could be if we do not take care of our planet, and a reminder of how every person is critical in changing climate change."
The Earth Hour team counts many successes as a result of shared efforts.
WWF Uganda started the world's first Earth Hour Forest
More than 250,000 Russians voiced support for better protection of their country's seas and forests
Argentina used its 2013 Earth Hour campaign to help pass a Senate bill for a 3.4 million hectare Marine Protected Area in the country
Thousands of wood-saving stoves were distributed to families in Madagascar
Solar-powered lights were installed in three villages without electricity in India
In Paraguay, WWF used the Earth Hour platform to build public support to gain an extension of the logging moratorium, helping to reduce deforestation
Education programs for schools were launched in Thailand and Taiwan
Hundreds of thousands of LED lights were installed by girl scouts in the United States
More than 2123 mitigation actions submitted by Earth Hour City Challenge 2014 participating cities
Copyright Environment News Service (ENS) 2015. All rights reserved.