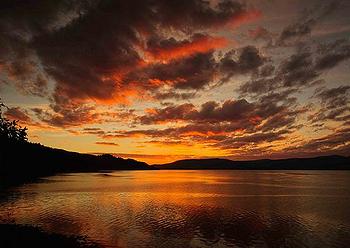 VANCOUVER, British Columbia, Canada, October 28, 2012 (ENS) – A magnitude 7.7 earthquake off north-central British Columbia shook the coast at 8:04 pm local time Saturday, triggering a tsunami warning for the Pacific region, including Hawaii 2,600 miles to the west.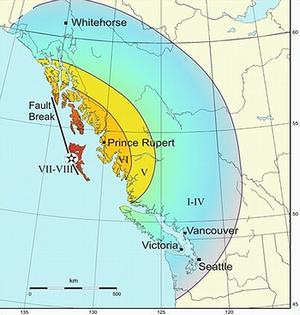 The U.S. Geological Survey said the quake was centered 123 miles south-southwest of the city of Prince Rupert, British Columbia at a depth of 6.2 miles.
The Pacific Tsunami Warning Center lifted the tsunami advisory for Hawaii at 3:58 am, as tsunami wave and surge activity continued to diminish but not before an estimated 100,000 to 150,000 people who live in Hawaii's coastal zones fled their homes.
The center warned swimmers to be cautious as sea level changes and unusual currents may persist. But harbors and beaches closed during the tsunami advisory have now been reopened. Officials there expressed relief that the waves hitting Hawaiian beaches today were small.
A triathlon scheduled for Maui today is proceeding as planned, with county lifeguards giving the green light for the one-mile ocean swim portion of the event.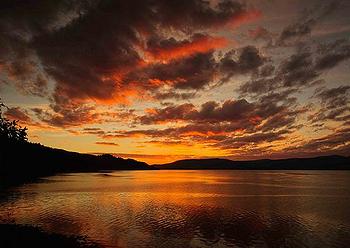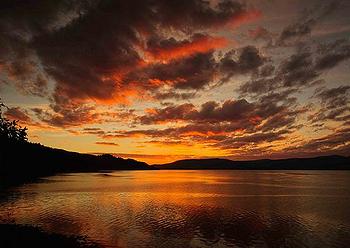 On the West Coast, the earthquake was centered just south of the Haida Gwaii islands and about 85 miles south of Sitka, Alaska. It was felt all along the northern and central B.C. coast and the coast of southern Alaska.
On the islands of Haida Gwaii, inhabited largely by people of the Haida First Nation, frightened residents left their homes for higher ground to escape a possible tsunami; most have since returned home. No major damage, fatalities or injuries have been reported.

Over 40 aftershocks continue to shake the Haida Gwaii region; the largest, a 6.4 magnitude temblor, struck Sunday afternoon, 136 kilometers south of Masset.
According to Earthquakes Canada, a government agency, Saturday's earthquake was the third large quake to strike the region to hit Canada since 1949, when a magnitude of 8.1 hit offshore of Haida Gwaii, formerly the Queen Charlotte Islands.
An earthquake measured at magnitude 7.9 struck the B.C.-Alaska border region in 1958 at Lituya Bay, Alaska.
These earthquakes are occurring along the Queen Charlotte Fault, Canada's equivalent of California's San Andreas Fault, explains Earthquakes Canada. This boundary between the Pacific and North American plates runs underwater along the west coast of the Haida Gwaii islands.
Copyright Environment News Service (ENS) 2012. All rights reserved.