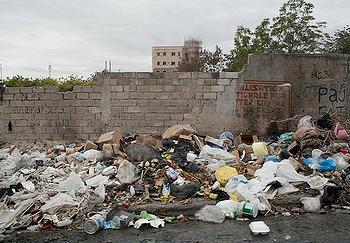 PORT-AU-PRINCE, Haiti, October 3, 2012 (ENS) – Haiti's government has banned the import, manufacture and marketing of black plastic polyethylene bags and polystyrene foam containers as of October 1.
"This is a logical decision and makes sense," Prime Minister Laurent Lamothe told the "Miami Herald." "Importing, manufacturing biodegradable items will benefit Haiti's short, mid- and long-term environmental interest."
The Haitian plastic ban was first announced in August in a presidential decree issued by President Michel Martelly in an effort to clear the streets and canals of Port-au-Prince of plastic waste.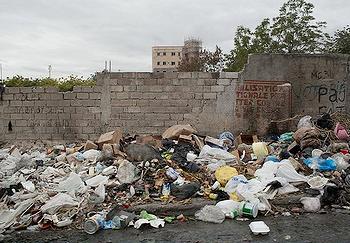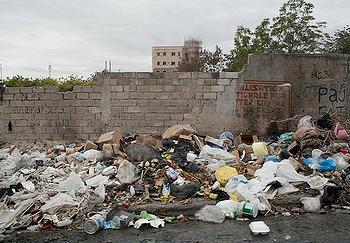 After public protests based on the misconception that the plastic bags used for drinking water were being banned, people learned from the government's TV ads that drinking water bags are exempt and the protests died down.
The polystyrene cups, plates and trays, imported from the neighboring Dominican Republic, may be harder to eradicate.
Haitian environmentalists applaud the government's decision, but they fear Haiti will not be able to enforce the ban.
"I would like to see them have a contingency plan if it doesn't [work out]," said Sam Bloch of Haiti Communitere, a nonprofit group in Port-au-Prince that works among Haitians to improve environmental conditions.
One Haiti Communitere project, recycled plastic block houses built of Ubuntublox, could solve two problems at once – cleanse the streets of plastics and also rebuild the earthquake-prone city with quake-resistant homes.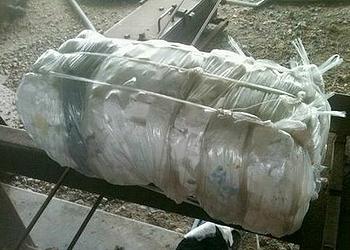 Ubuntublox were invented by Harvey Lacey of Texas. The project was adopted by Haiti Communitere in October 2011 and is now being run by Tim Overton and Roxanne Duigou, two volunteers from Canada.
The Ubuntublox team organizes street clean-ups and rubbish collection points to take Styrofoam food containers and film plastic out of the canals and drains around Port-au-Prince to repurpose as building materials.
The plastic materials are packed into rice bags and compressed into uniformly sized building blocks with a manual compression machine. The lightweight, flexible nature of the Ubuntublox makes them far more earthquake resistant than typical brick or concrete blocks. A model Ubuntublox home was recently tested for seismic resistance, and passed a simulated 8.2 earthquake with minimal damage.
Haiti Communitere constructioned a hurricane and earthquake-resistant Ubuntublox house this year with the assistance of 20 women from the Cite Soleil neighborhood. The recycled plastic bags and thousands of foam containers used to build the house were reclaimed from neighborhood canals.
Bloch said the goal is to build more Ubuntublox homes for Haiti. In June, Haiti Communitere announced it is building a factory to make Ubuntublox out of waste plastic bags and styrofoam containers.
Prime Minister Lamothe says the plastic ban is intended to protect Haiti's coastlines, shores and remaining mangroves. He wants the ban to help clear the country's heaps of garbage. He told the Herald that toxic material clogs "95 percent of our sewage system, creating mass floods in poor neighborhoods … that is costing the state more than $50 million a year if we had the means to clean up."
Copyright Environment News Service (ENS) 2012. All rights reserved.