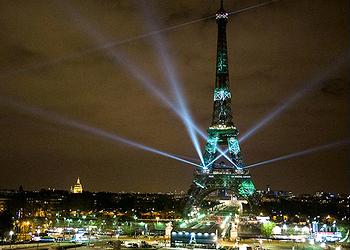 By Judith Needham, J.D., LL.M., MPH
WASHINGTON, DC, November 29, 2015 (ENS) – The phrase "climate financing" makes even the most dedicated observer yawn. But not so quick … resist the urge. Flows of money from rich countries to poorer nations through entities like the newly created Green Climate Fund will be an important part of any global warming fix.
Climate financing is money paid to developing countries by developed countries, multi-lateral banks or specialized funds for their climate adaptation or mitigation needs.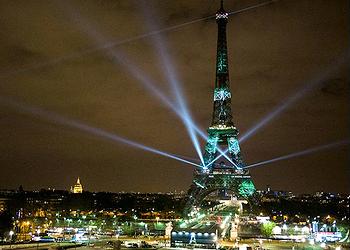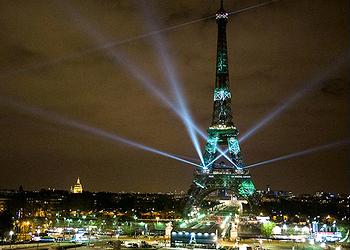 While adaptation aid enables countries to cope with the ravages of extreme weather conditions, mitigation money helps developing nations prosper with clean energy technology.
France is hosting the 2015 UN Framework Convention on Climate Change, UNFCCC, talks opening Monday in Paris. There, world leaders are expected to adopt a climate agreement that would require all nations to reduce greenhouse gas emissions to limit planetary temperature rise to 2 degrees Celsius above pre-industrial levels.
In August, French President Francois Hollande stressed the importance of money to overall diplomatic efforts, saying, "If we are to succeed in Paris it will require not only political commitment, but also financing."
President Hollande is referring to a 2009 promise by the developed countries to mobilize "jointly US$100 billion dollars a year by 2020." Much of this money is likely to be contributed into the Green Climate Fund.
So, how much is US$100 billion ($100,000,000,000)?
About 16 percent of the U.S. annual military budget.
About 50 percent of Canada's total annual federal budget.
$310 for every person in the U.S.
$13 for every person in the world.
Is climate financing a zero sum game?
Consider climate financing in the context of foreign aid. The United States, for example, budgets about $35-40 billion each year for foreign aid, or about one percent of its $4 trillion annual budget.
Climate funds flow both directly to other countries (bilateral) and through international institutions (multilateral) such as the Green Climate Fund.
Developing countries are very concerned that developed countries will reduce bilateral aid as multilateral climate financing increases – a zero sum game.
In fact, this was not the approach in President Barack Obama's FY2016 Budget Request. The administration asked Congress for the usual $348.5 million for bilateral climate financing in addition to $500 million, the first installment of a $3 billion pledge to the Green Climate Fund, and funds to pay the last installment of a 2008 pledge by President George W. Bush to the World Bank's Climate Investment Funds.
What exactly is the Green Climate Fund?
Over the years, the UNFCCC Parties have created four funds. The newbie, the Green Climate Fund, GCF, was established at the 2010 climate talks in Cancun, one year after the developed countries agreed to mobilize US$100 billion each year by 2020.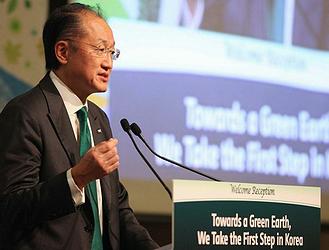 Headquartered in Songdo, Incheon City, South Korea, the GCF is likely to supplant the other funds as the recipient of much of this annual aid.
Mobilization of these funds is still a trickle. As of November 2015, the GCF Pledge Tracker reports that the pledges of 38 governments total US$10.2 billion.
For the past three years, the GCF Secretariat and Board have been getting ready to fund projects. On November 5, at the conclusion of a Board meeting in Zambia, the GCF announced the first eight projects selected from 37 proposals received.
The geographically diverse projects are a mixture of public and private recipients, mitigation and adaptation projects, and include both grants and investments.
Six countries will receive grants totaling US$105.7 million: Peru (US$6.2M), Senegal (US$7.6M), Malawi (US$12.3M), Maldives (US$23.6M), Bangladesh (US$25M), and Fiji (US$31M).
Projects address wetlands in Peru, land salinization in Senegal, early weather warning systems in Malawi, safe drinking water for the Maldives, climate resilient infrastructure in Bangladesh, and safe water and waste management in Fiji.
In addition, Acumen Fund, Inc., a U.S.-based non-profit global venture capital fund received US$25 million in two parts: a US$20 million anchor investment in KawiSafi Ventures Fund, a solar development fund, and a US$5 million grant for a Technical Assistance Facility to support the investment fund.
Also, the Inter-American Development Bank (IDB), received US$47 million of reimbursable financing and a commitment of US$195 million for future phases. The funds will be used by IDB to provide financing to develop private energy efficiency solutions in Latin America and the Caribbean.
The IDB plans to sell Energy Efficiency Green Bonds, which are asset backed securities, and use the proceeds to make favorable rate loans to energy efficiency businesses in the region with "considerable" carbon mitigation potential.
What does Bill Gates say about the Green Climate Fund?
The UNFCCC Parties anticipate that the GCF post-2020 annual income will be funded by both public and private sources.
With a 2013 net worth of US$45 billion and annual grants of about $4 billion, the Bill and Melinda Gates Foundation is the largest private foundation in the world.
An experienced leader in venture philanthropy, Gates recently discussed the GCF with the "Financial Times" newspaper. He cautioned against funding programs that cannot become sustainable.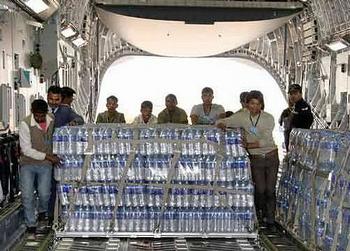 Using as an example the Maldives US$23.6 million proposal (now a GCF grant recipient) to manage climate-induced water shortages, Gates warned, "You're going to have to spend this US$23 million again and again and again."
At the same time, Gates urged the GCF to use the Gates Foundation's "super clear metrics" to select and evaluate projects with the potential for long-term impact on masses of people.
Evidently, the GCF at least partially agrees as the Bill and Melinda Gates Foundation is a large donor to Acumen Fund, Inc., now a GCF investment and grantee.
The GCF is launched. But, it will take years to evaluate the impact that projects like the eight just selected for funding will have on global warming.
Will the newbie Green Climate Fund help fix global warming?
Observers are optimistic, but acknowledge that success will require an alignment of creative grant makers, committed politicians, corruption resistant policies, and "super clear metrics."
The worst impacts of climate change might be averted if developed countries implement strong measures to limit greenhouse gas emissions at the same time that developing countries receive funding to create clean energy economies. Time will tell.
Multi-lateral development banks step up climate financing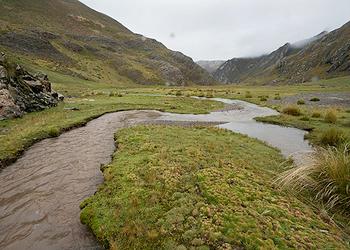 The world's multi-lateral development banks have pledged to boost climate finance by committing a total of US$100 billion a year by 2020 to help developing countries mitigate and adapt to Earth's warming climate.
The pledge came out of a meeting of finance ministers in Lima, Peru in October.
The World Bank said it will boost climate financing by a third, making $29 billion a year in additional funding available by 2020.
The Asian, European, African and European multilateral development banks, pledged to double their climate financing.
Rachel Kyte, World Bank Group Vice President and Special Envoy for Climate Change, said, "It is the beginning of what you need, because if the international community doesn't roll up it sleeves and get to work this thing is just too big for us."
Copyright Environment News Service (ENS) 2015. All rights reserved.