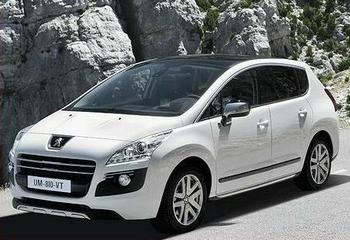 PARIS, France, August 15, 2012 (ENS) – The Hollande Government has proposed an auto industry revival package that focuses on producing environmentally-friendly vehicles.
"This plan is the rebirth of the French car," Industrial Recovery Minister Arnaud Montebourg declared July 25 during a press conference introducing the government's new policy to help French auto manufacturers and their suppliers.
"The government wants to help in promoting clean vehicles and to make them available for every budget," said Montebourg.
As a first step, the government will strengthen the reward-penalty system for environmentally friendly and polluting cars that has been in place since 2008.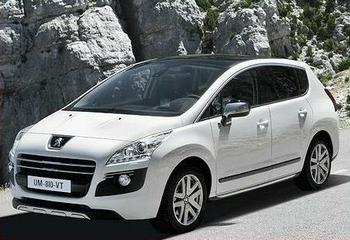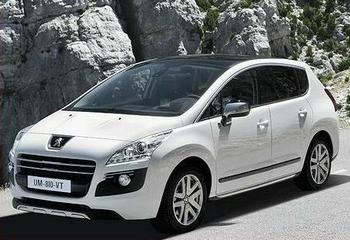 The incentive for electric cars will increase from €5,000 to €7,000, and from €2,000 to €4,000 for hybrids.
To pay for this increase, which will cost the government €490 million, drivers of polluting vehicles will be hit with fines from early 2013.
Montebourg said another priority will be development of charging stations for electric vehicles. Twelve cities are lined up for charging stations to be installed in public parking, he said.
To lead by example, the government will replace 25 percent of its own fleet with electric cars – purchasing about 1,500 electric cars per year.
Montebourg said, "The future of the French automobile will come through clean, innovative, and popular cars."
"We have to take advantage of the energy transition so that we can make an industrial reality from it," he said.
French automaker Renault is equipped to take advantage of the new government policy with its French-made electric cars Zoe, Fluence and Twizy and its electric Kangoo van.
PSA Peugeot Citroën said in a statement that the company welcomes the plan presented today by the French government to provide active support to the entire automobile industry.
Particularly important is the development of clean vehicles, through support for innovative solutions or for the purchase of affordable, environmentally responsible vehicles, the company said. These vehicles could be powered by low-carbon internal combustion engines, as well as hybrids and EVs.
PSA Peugeot Citroën supports financing for small and medium sized enterprises through state financing programs and greater involvement by OSEO, France's small-business financing organization.
As the world's first carmaker to bring to market diesel hybrid technology, PSA Peugeot Citroën emphasized that all of the vehicles featuring this technology – the Peugeot 3008 Hybrid4 and the Citroën DS5 Hybrid4 and the Peugeot 508 Berline Hybrid4 and 508 RXH – are produced at its plants in France, the first two vehicles in Sochaux and the other two in Rennes.
Copyright Environment News Service (ENS) 2012. All rights reserved.