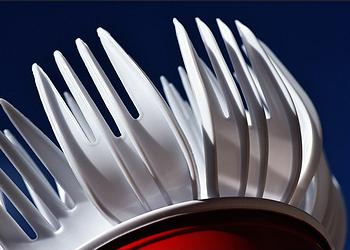 PARIS, France, September 22, 2016 (ENS) – France has become the world's first country to pass a law banning plastic plates, cups and utensils unless they contain a large proportion of compostable or biologically-sourced materials.
The new law will require all disposable tableware to be made from 50 percent bio-sourced materials that can be composted at home by January of 2020. That number will rise to 60 percent by January of 2025.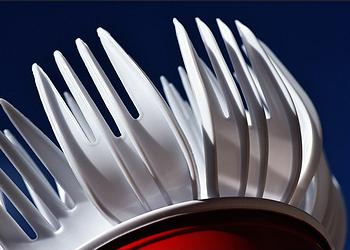 The new legislation follows the law that banned plastic bags in grocery stores last July. Both measures are part of France's Energy Transition for Green Growth Act, which requires producers and consumers of energy in all sectors, including waste – to play their part in reducing climate-warming greenhouse gas emissions.
French President François Hollande said, the goal is "to make France … an exemplary nation in terms of reducing greenhouse gas emissions, diversifying its energy model and increasing the deployment of renewable energy sources."
The government wants to promote a circular economy of waste disposal, in order to encourage recycling.
Plastic is an environmental problem as it is not biodegradable and poses a threat to wildlife, particularly in oceans.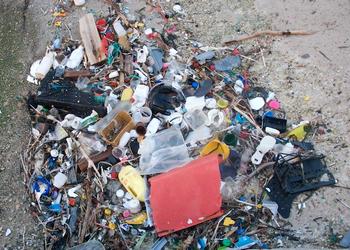 Plastic production also uses millions of barrels of oil each year.
Out of the 4.7 billion plastic cups thrown away every year in France, only one percent are recycled.
Some have argued against France's green policy, saying it violates existing European Union legislation regarding the free movement of goods and the protection of manufacturers.
Pack2Go Europe, a not-for-profit association of companies that manufacture packaging for food and beverages, has threatened legal action against the new law.
Eamonn Bates, Pack2Go Europe secretary general, told the Associated Press that his organization will challenge France's ban.
"We are urging the European Commission to do the right thing and to take legal action against France for infringing European law," he said. "If they don't, we will."
But on the other hand, a French municipal politician is calling for France's ban on disposable cups, plates and cutlery to become law across the entire European Union.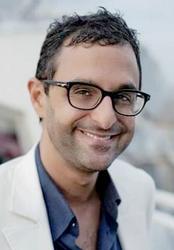 "This problem of recycling exists in all European countries," Arash Derambarsh told "The Independent" newspaper.
"We have to pass the same law in all European countries to tackle this very important problem of waste," he said.
Derambarsh, who is a municipal councillor for Courbevoie, about five miles outside of Paris, also has led a successful campaign to forbid French supermarkets from throwing away or destroying unsold food.
A law passed in February requires the stores to donate unsold food to charities and food banks.
Of the 7.1 million metric tonnes of food wasted in France every year, 67 percent is thrown away by consumers, 15 percent by restaurants and 11 percent by shops.
Worldwide, 1.3 billion tonnes of food are wasted each year.
Copyright Environment News Service (ENS) 2016. All rights reserved.