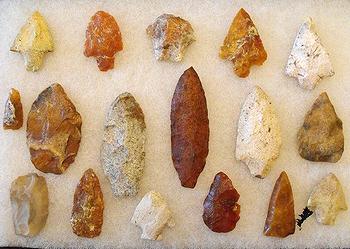 TALLAHASSEE, Florida, February 28, 2013 (ENS) – A Florida undercover operation has busted a group who destroyed state lands from the Keys to the Panhandle to illegally unearth and sell historic Florida artifacts, such as arrowheads, stone tools and pottery.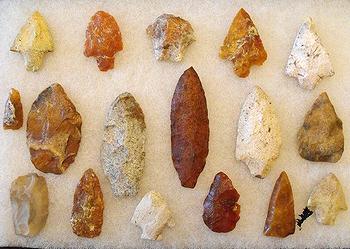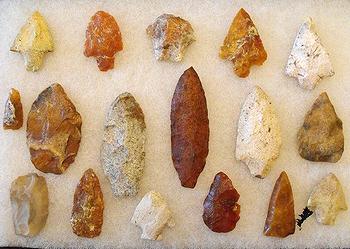 The Florida Fish and Wildlife Conservation Commission, FWC, with support from the Florida Department of State, completed a statewide investigation Wednesday that found more than 400 felony violations. They charged 13 individuals.
"The suspects were part of a criminal conspiracy," said Major Curtis Brown, head of the FWC's Investigations section. "Their crimes pose serious environmental, economic and cultural consequences."
Undercover FWC officers infiltrated the operation and gathered evidence to charge the subjects, stopping their illegal business and protecting both the lands and the cultural resources.
"This is not the situation of a family out hiking and finding an arrowhead or other artifact that they want to take home," Brown said. "We did not target the casual collector. These subjects intentionally destroyed lands and rivers for their own personal gain. Some even made their entire living on these illegal sales."
Many of the illegally obtained artifacts were offered for sale online or at trade shows. The asking prices for some of the looted pieces were as much as $100,000.
The methods used by those charged were "extremely damaging to the environment," officials said. "They were operating on state lands, illegally dredging rivers and digging massive holes in pristine wooded areas."
Of the 13 people charged, 11 are Florida residents and two are from Georgia. All were charged with violations of historical resources and all but two were charged with dealing in stolen property.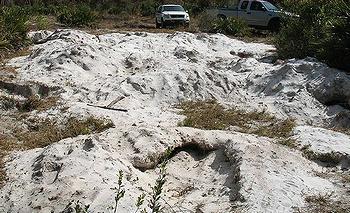 Those two, Donald McAlister and Linda K. Herring of Jasper, Florida, were charged with removal of artifacts from state lands and waterways.
"Some of the sites they looted have been completely decimated and will never be able to be studied by professional archaeologists in the future," said Rob Bendus, State Historic Preservation Officer and director of the Department of State Division of Historical Resources.
"Historians are still trying to piece together the history of Native Americans in Florida," Bendus said. "These sites hold immeasurable amounts of information that be extremely valuable to historians and archaeologists who are working to learn more about Florida's earliest human inhabitants."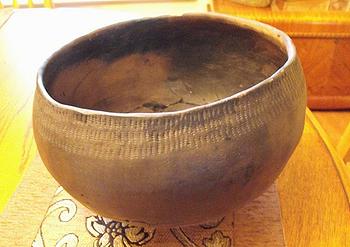 Florida law establishes that historic properties, including artifacts, are an important legacy to be valued and conserved for present and future generations.
Artifacts on public lands are part of the public trust. When people take them and sell them illegally, they are stealing from the people of Florida the officials said.
"Artifacts are a finite, nonrenewable resource. When they are taken, destroyed or stored in private collections without being documented, they, and the history they represent, are gone forever," said Bendus. "This is a significant loss to the state's quality of life, history, economy and cultural resources."
"We are all responsible for protecting and conserving our state's natural resources, including land, water, fish and wildlife, as well as historic items like artifacts," said Brown.
The investigation was led by the Florida Fish and Wildlife Conservation Commission and was supported by many other agencies and organizations.
"We truly value our partnerships with the Florida Department of State, the Attorney General's Office of Statewide Prosecutor, Florida Department of Environmental Protection, Georgia Department of Natural Resources, various archaeological and anthropological societies, Florida universities and Native American groups," Brown said. "Protecting these valuable resources takes teamwork among all of us."
Copyright Environment News Service (ENS) 2013. All rights reserved.
© 2013, News Editor. All rights reserved.