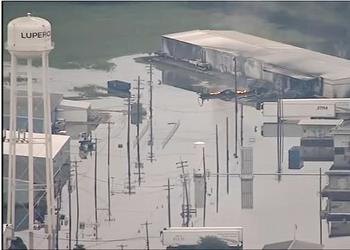 HOUSTON, Texas, August 31, 2017 (ENS) – Two explosions rocked a flooded chemical plant 20 miles northeast of Houston at 2 am this morning. A column of black smoke rose into the air, and the explosions set off an intense fire. More explosions are expected over the next five to seven days.
Officials from the plant's owner, Arkema Group, said more explosions could happen in the coming days because the chemicals must be stabilized with refrigeration, but the flooded plant has lost power, and backup power, as well as its refrigeration facilities.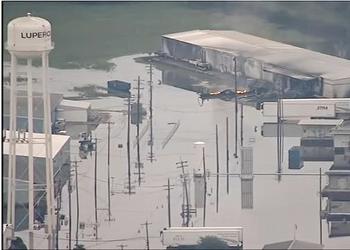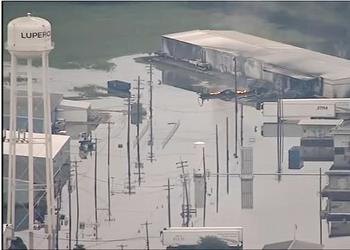 Residents in a 1.5-mile radius of the Arkema plant in Crosby, Texas were evacuated Tuesday, and the water levels there remain too dangerous for workers to analyze the situation from the ground, officials said. NO fatalities have been reported, but number of people have been seen or treated at a local hospital.
A global manufacturer of specialty chemicals and advanced materials the Arkema Group is based in France. With its 19,700 employees, the company operates in nearly 50 countries.
The Arkema plant at Crosby facility produces liquid organic peroxides that are used primarily in the production of plastic resins, polystyrene, polyethylene, polypropylene, PVC and polyester reinforced fiberglass, and acrylic resins.
There are 57 employees employed at the facility, which is in a rural area with no hospitals, schools, correctional facilities or recreational areas or industrial/commercial areas nearby.
Rich Rowe, president and CEO of Arkema Inc., the group's operations in North America, explained, "Organic peroxides may burn if not stored and handled under the right conditions. At Crosby, we prepared for what we recognized could be a worst case scenario. We had redundant contingency plans in place."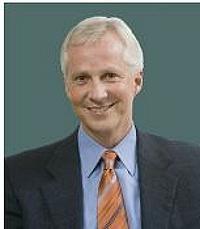 "Right now, we have an unprecedented six feet of water at the plant. We have lost primary power and two sources of emergency backup power. As a result, we have lost critical refrigeration of the materials on site. The high water and lack of power leave us with no way to prevent it," said Rowe.
On Monday, temperature sensitive products were transferred into eight diesel-powered refrigerated containers where they currently reside, Rowe explained. "We evacuated the ride-out crew on Tuesday for their safety. As of today, most of the refrigeration units have failed due to flooding. The site itself is now completely flooded and inaccessible except by boat."
Arkema and government authorities are monitoring this closely. "It will take time for the low-temperature product to degrade, ignite, burn, and disperse," said Rowe. "The most likely outcome is that, anytime between now and the next few days, the low-temperature peroxide in unrefrigerated trailers will degrade and catch fire."
Department of Homeland Security reports indicate that the water around Crosby will crest in the about five to seven days. Until the water recedes, Arkema and government authorities have concluded that there are no further actions at the site that can be taken safely.
In conjunction with the Department of Homeland Security and the State of Texas, Arkema has set up a command post in an off-site location near the plant.
The company has also set up a call center to handle questions from neighbors and others affected, and a claims center to handle financial claims related to Arkema's Crosby situation.
Harvey has now been downgraded to a tropical depression, but heavy rainfall is expected from Louisiana to Kentucky over the next three days and flood warnings remain in effect for south-east Texas and parts of south-west Louisiana.
Copyright Environment News Service (ENS) 2017. All rights reserved.