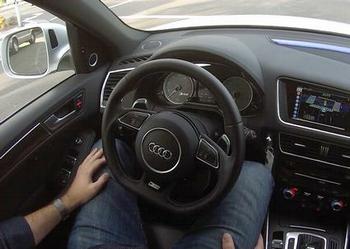 SAN FRANCISCO, California, March 25, 2015 (ENS) – Delphi Automotive is sending a compact luxury SUV, the Audi Q5, on the longest automated drive ever attempted in North America.
The coast-to-coast trip left in San Francisco on Sunday and is aiming for New York City roughly 3,500 miles (5,632 kilometers) away.
En route Delphi engineers will gather critical data and advance the company's active safety technology development.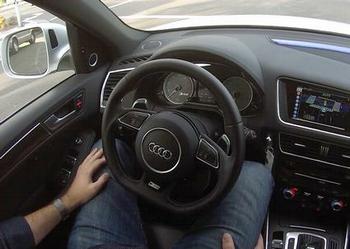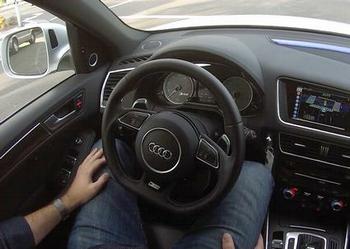 "Delphi had great success testing its car in California and on the streets of Las Vegas," said Jeff Owens, Delphi's chief technology officer. "Now it's time to put our vehicle to the ultimate test by broadening the range of driving conditions.
"This drive will help us collect invaluable data in our quest to deliver the best automotive grade technologies on the market," said Owens.
During its cross-country journey, the vehicle will be hit with conditions that could never be tested in a lab, such as changing weather, changing terrain and road hazards.
The car arrived in Phoenix, Arizona on March 24 after driving through daylight, sunset in the mountains and darkness with no issues, Delphi says.
The Audi Q5 making its way across the United States is equipped with radar, vision and advanced drive assistance systems. Intelligent software enables the car to make what Delphi calls, "complex, human-like decisions for real-world automated driving."
Delphi's active safety technologies enable the vehicle to stop and then proceed at a four-way stop, time a highway merge or calculate the safest maneuver around a cyclist on a city street – driving scenarios that have limited autonomous vehicles in the past.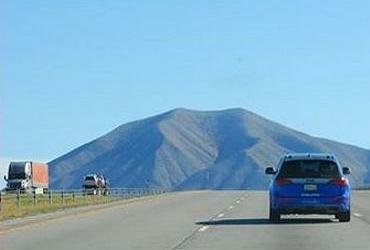 The Audi Q5 is equipped with V2V/V2X wireless vehicle communication technology that extends the range of existing advanced drive assistance systems. A high-end microprocessor drives multiple features and functions.
The Q5 is powered by a turbocharged four-cylinder engine that reviewers say offers plenty of power and quick acceleration. The Q5 earns an EPA-estimated 20 mpg in the city and 28 on the highway.
Delphi's automated vehicle was demonstrated on the streets of Las Vegas at the Consumer Electronics Show in January.
"Our comprehensive product portfolio and vehicle integration expertise uniquely positions Delphi as one of only a handful of companies with the ability to provide automakers complete automated driving solutions," said Owens.
Based in Gillingham, England, Delphi is a major supplier of sensors and cameras used in automotive active safety systems, the precursor to self-driving cars and a rapidly growing segment of the auto industry. Delphi operates technical centers, manufacturing sites and customer support services in 33 countries.
Copyright Environment News Service (ENS) 2015. All rights reserved.
Environment News Service (ENS) © 2015 All Rights Reserved.