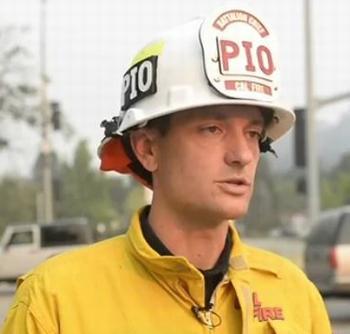 REDDING, California, July 27, 2018 (ENS) – A ferocious wildfire in Northern California doubled in size overnight, killing at least two people. Chaos gripped Redding, a city of 91,800 people about 100 miles from the Oregon border, as a drumroll of evacuation orders mounted by the hour through the night.
Thousands of Redding residents fled for their lives, and firefighters could not even begin to battle the fast-moving blaze.
A private bulldozer operator lost his life Thursday while fighting the Carr Fire, and a second fatality has been confirmed by a spokesman for the California Department of Forestry and Fire Protection to be a member of the Redding Fire Department.
Driven by 30 mph winds, the Carr fire has destroyed 65 homes and damaged 55 others, CalFire officials said Friday morning. They said hundreds more homes are threatened.
Evacuation centers are open at Shasta High School and Weaverville Elementary School.
Shasta-Trinity Cal Fire has issued mandatory evacuations as a result of the Carr fire, but there are no evacuations currently affecting areas within the Redding city limits. The entire community of Shasta Lake must evacuate.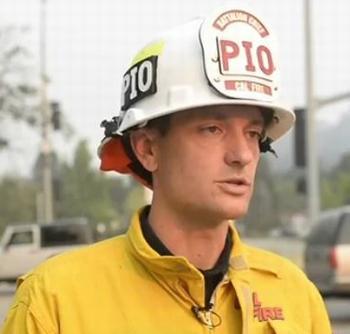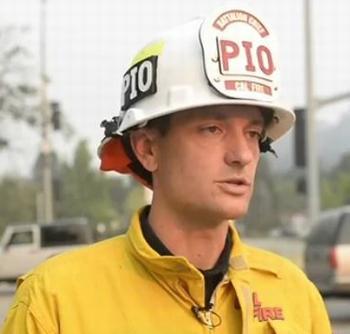 Authorities are asking all Redding residents to stay vigilant and aware of emergency situations today, as the situation may change rapidly and unexpectedly.
On Monday, authorities evacuated the small town of French Gulch in Shasta County, population 346,
The Carr Fire – named for its location near the historic Carr Powerhouse on Highway 299 by Whiskeytown Lake – started Monday, July 23, at 1:15 pm and now has charred 44,450 acres, including part of the Whiskeytown National Recreation Area.
The fire is three percent contained, down from six percent containment overnight.
"Mechanical failure of vehicle" was listed Tuesday morning as the cause of the Carr Fire. Details on exactly how the vehicle's mechanical failure caused the blaze Monday afternoon were not immediately available.
Redding Electric Utility has shut off power to most of north Redding at the request of the fire authorities, and to maintain system stability due to multiple line outages.
Restoration time of the outage is unknown at this point, but Redding Electric Utility is doing all it can to maintain system integrity while keeping the needs of the residents of Redding in mind.
For more information about the fire and evacuations, call the CAL FIRE info line at (530) 225-2510, and for Disaster Relief call the Red Cross Hotline at (844) 236-0153. Information is also available at www.fire.ca.gov and the local media news feeds.
The City would like to reiterate that CAL FIRE and Shasta County have both initiated Emergency Operations Centers (EOC), however no state of emergency has been declared at this time.
Copyright Environment News Service (ENS) 2018. All rights reserved.