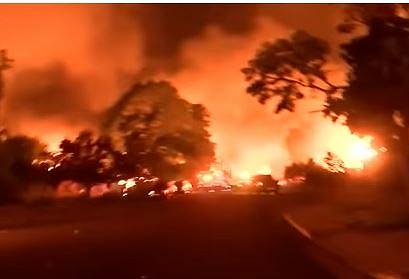 SACRAMENTO, California, July 28, 2018 (ENS) – President Donald Trump and the Federal Emergency Management Agency, FEMA, have granted California's request for a Presidential Emergency Declaration for Direct Federal Assistance to support the communities impacted by the deadly Carr Fire in Shasta County.
This federal assistance includes air assets to mitigate the impacts of this fire, shelter supplies and water for the 38,000 evacuated residents, and support with mass care, ambulatory transport and the evacuation of individuals with access and functional needs as well as large animals.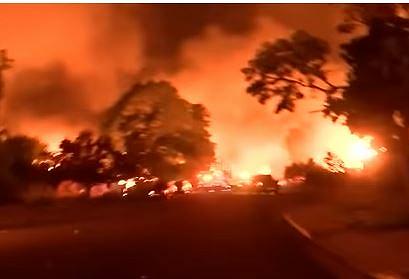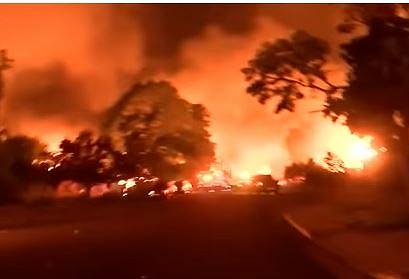 The deadly wildfire charring the northern California city of Redding has claimed the lives of three more people, including two young children.
Police have yet to confirm the new fatalities, but CBS San Francisco quoted Sherry Bledsoe on Saturday as saying her son and daughter and her grandmother died in the fire that tore through Redding. The TV station identified the latest victims as Melody Bledsoe, 70, and her great-grandchildren, James Roberts, 5, and Emily Roberts, four.
The fatalities bring the death toll to five since the destructive Carr Fire started six days ago on Monday, July 23.
Two firefighters had already been killed by the fire – Redding Fire Prevention Inspector Jeremiah "Jeremy" Stoke, 37, and a bulldozer operator whose name wasn't immediately released. He was the second bulldozer operator killed in a California blaze in less than two weeks.
At least six other people were still listed as missing as of Saturday morning.
Nevada firefighters helping battle flames in Redding were amazed by a firenado as the Carr Fire crossed a road. In a YouTube video shared Thursday by the Peardale Chicago Park Fire Protection District of Grass Valley, California, a strike team from Nevada County is seen racing through embers as flames danced past them.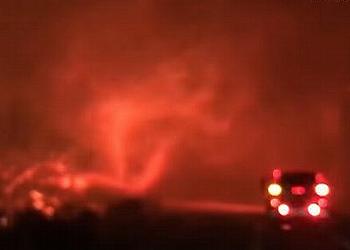 The fire whirl, also called a fire tornado, firenado, fire swirl, or fire twister, is a whirlwind often made up of flame or ash induced by a fire. These eddies contract into a tornado-like vortex that sucks in burning debris and combustible gases. In the case of the Carr fire it rose three miles into the air.
To date, the Carr Fire has burned more than 80,906 acres and is only five percent contained. The fire has already forced more than 38,000 residents to evacuate their homes.
The Carr Fire broke out in Shasta County during exceptionally dangerous fire weather conditions, including extremely hot temperatures, low humidity and erratic winds. These conditions have caused the Carr Fire to grow uncontrollably, causing widespread destruction in addition to the fatalities.
"Our thoughts are with the loved ones of the two firefighters we lost fighting the Carr Fire and with the many Californians who have lost their homes," said Governor Brown. "We are with you."
On Friday, Governor Brown declared a state of emergency in Shasta County and deployed California National Guard assets to bolster the state's response to the fires and support local evacuations.
The Governor's Office of Emergency Services has also activated the State Operations Center in Mather, California to its highest level and is coordinating with other local, state and federal emergency response officials to address emergency management needs.
This week, the Governor has also issued emergency proclamations for other fires burning in Riverside and Mariposa counties. Last year was the most destructive wildfire season in state history.
Copyright Environment News Service (ENS) 2018. All rights reserved.