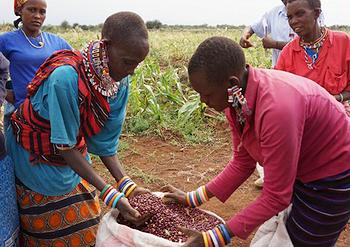 ROME, Italy, October 16, 2014 (ENS) – "We have made progress against hunger, but over 800 million people remain undernourished," said José Graziano da Silva today. As head of the United Nations Food and Agriculture Organization, he was speaking at the 2014 World Food Day ceremony in Rome, urging recognition and support for the family farmers of the world.
The 2014 World Food Day theme – Family Farming: "Feeding the world, caring for the Earth" – is intended to focus world attention on the importance of family farming in eradicating hunger and poverty, providing food security and nutrition, improving livelihoods, managing natural resources, protecting the environment, and achieving sustainable development.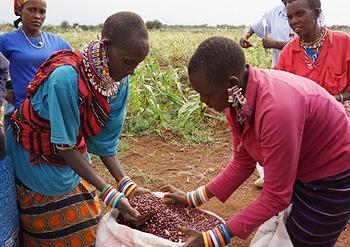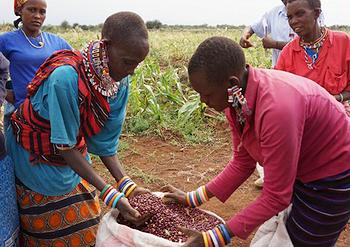 "Zero hunger. That is our true goal," said Graziano da Silva. "And family farming is key in this effort."
The UN General Assembly has designated 2014 International Year of Family Farming as a signal that the international community recognizes the contribution of family farmers to world food security.
Nine out of 10 of the world's 570 million farms are managed by families, making the family farm a crucial agent of change in achieving sustainable food security and in eradicating hunger in the future, according to a new FAO report released today.
Family farms produce about 80 percent of the world's food. Their prevalence and output mean they "are vital to the solution of the hunger problem" afflicting more than 800 million people, Graziano da Silva wrote in the introduction to "State of Food and Agriculture 2014."
Family farms are the custodians of about 75 percent of all agricultural resources in the world, and so are key to improved ecological and resource sustainability.
They are also among the most vulnerable to the effects of resource depletion and climate change. While evidence shows impressive yields on land managed by family farmers, many smaller farms are unable to produce enough to provide for their families.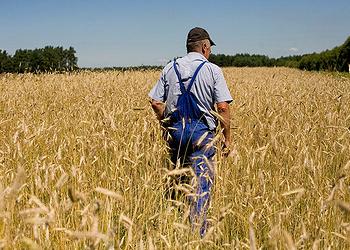 Family farming is faced with a triple challenge: yield growth to meet the world's need for food security and better nutrition; environmental sustainability to protect the planet and to secure their own productive capacity; and productivity growth and livelihood diversification to lift themselves out of poverty and hunger.
According to the FAO report, these challenges mean that family farmers must innovate.
"In all cases, family farmers need to be protagonists of innovation as only this way can they take ownership of the process and ensure that the solutions offered respond to their needs," Graziano da Silva said. "Family farming is a key component of the healthy food systems we need to lead healthier lives."
The report calls for the public sector, working with farmers, civil society organizations and the private sector, to improve innovation systems for agriculture through investment in agricultural research, to increase access to seeds and fertilizers as well as access to markets and credit.
Policies meant to catalyze innovation must go beyond technology transfer, according to the FAO. They also must be inclusive and tailored to local contexts, so farmers have ownership of innovation, take gender and intergenerational issues into consideration, and involve youth in the future of agriculture.
World Food Prize Awarded to Innovative Wheat Scientist
A formal ceremony awarding the 2014 World Food Prize to Dr. Sanjaya Rajaram will take place tonight in Des Moines, Iowa as a highlight of the ongoing week-long Borlaug Dialogue.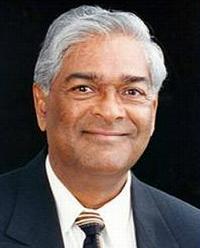 The 2014 World Food Prize honors critical breakthroughs in wheat. Dr. Rajaram of India and Mexico worked hand-in-hand with Nobel Laureate Dr. Norman Borlaug and bred 480 varieties of wheat to provide nutritious grains resistant to rust disease and adaptable in a vast array of climates to feed more people.
Dr. Rajaram said that through him the 2014 World Food Prize is awarded to "hundreds and thousands of wheat researchers and farmers around the world."
"I believe that the challenges of 21st-century agriculture and food production are surmountable compared to the past and can be overcome provided we can bring together new knowledge and delivery systems to farmers in a very sustainable manner," he said.
"Future crop production is bound to decline unless we fully factor in the issues related to climate change, soil fertility and water deficits, and utilize advanced genetics in the next 20 to 30 years," Rajaram said. "It will require all the resources from international research centers, national governments, foundations, NGOs and farmer groups together to synergize future agricultural technologies and food production."
U.S. Agriculture Secretary Tom Vilsack declared, "Today, 805 million people are already food insecure. We can and we must do more to build a better future for those people and for future generations."
"Some have estimated it will take as much innovation in agriculture in the next 40 years as in the preceding 10,000 years to be able to feed a growing population," Vilsack said.
"For that, we'll need expanded agricultural research, which has implications on human health as well. Access to higher quality foods, more nutritious foods, foods that will grow in drought or flood conditions is critically important to meeting nutrition needs – in terms of having both the right foods and enough of them, in the right places – and, as a consequence, improving global health outcomes," he said.
Vilsack said that U.S. Department of Agriculture researchers are at work across the country to develop new ideas and test innovations.
"Equally critical is that we aren't keeping these revelations to ourselves. We're making the data and information available to scientists all over the world in the hopes that they'll be able to use the information to expand our understanding and increase our efficiency." Vilsack said.
People have been preparing for World Food Day for weeks.
In St. Louis, Missouri, World Food Day 2014, an annual food-packaging event to help feed hungry people living locally and abroad, took place on Friday, October 10. A total of 382,000 meals were assembled in just one day.
These rice/soy protein meals and macaroni and cheese meals will help alleviate the suffering of people in need both through the St. Louis Area Foodbank for local meal distribution, and the Outreach Program for international distribution to Tanzania.
Organizers said, "With World Health Organization statistics suggesting that a child dies every six seconds from malnutrition and related illnesses, the St. Louis World Food Day event raises awareness, increases understanding, and equips people to take action to alleviate hunger, both locally and internationally."
Copyright Environment News Service (ENS) 2014. All rights reserved.