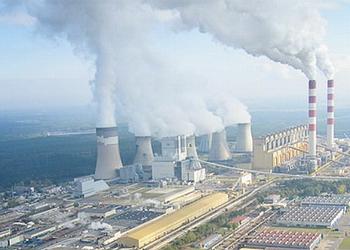 BRUSSELS, Belgium, July 22, 2014 (ENS) – Carbon emissions from coal-burning power plants in the EU are undermining climate efforts, warns the latest "Europe's Dirty 30" report, released today by five large European environmental groups, representing millions of citizens in hundreds of smaller organizations.
Germany and the UK tie for top polluting country, with nine of the dirtiest coal plants each, finds the report.
"Germany and the UK are the self-declared climate champions of the EU," the report states. Yet, Germany uses more coal to generate electricity than any other EU country, while the UK comes third in absolute coal consumption for power, after Poland.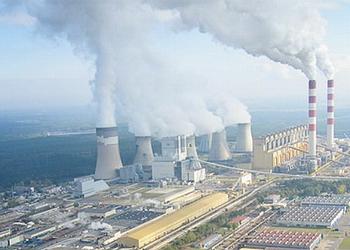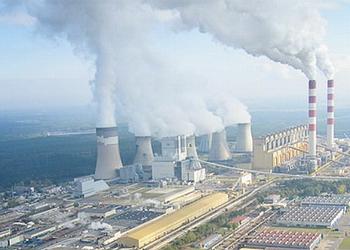 By far the dirtiest of the 30 power plants named in the report is Poland's Bełchatów power plant, the largest thermal power station in Europe, fourth largest in the world. The 5,053 megawatt lignite-fired power plant is situated near Bełchatów in south-central Poland. Owned and operated by PGE Elektrownia Bełchatów S.A., it produces 20 percent of Poland's total power generation.
This year's "Europe's Dirty 30" report was published jointly by: Climate Action Network Europe, Climate Alliance Germany, the European Environmental Bureau, the Health and Environment Alliance and the global conservation organization WWF, which started this series of reports in 2007.
"If the EU is serious about meeting its climate targets and protecting the health of its citizens, it must act against its coal addiction," the groups said in a joint statement.
Co-author Kathrin Gutmann, coal policy officer at Climate Action Network Europe, said, "Coal-fired power plants are the single biggest global source of greenhouse gas emissions. CO2 emissions from coal in the EU are still far too high, as shown by the EU's 'Dirty 30 power plants.' The EU needs to tackle coal head on, if it wants to successfully meet its own long-term climate targets."
The EU's coal problem, the report shows, is caused by the increased use of existing coal assets rather than a net increase in the number of coal plants. Many of the EU's coal-fired plants are now running at or near full capacity, due to the relatively low price of coal compared to gas.
This has led to an increase in CO2 emissions from coal power plants across Europe, despite the rapid expansion of renewables and an overall decrease in total EU greenhouse gas emissions.
The heavy use of coal in some of the EU Member States with the highest populations, such as the UK and Germany, puts the EU in grave danger of not phasing out emissions from coal quickly enough, undermining the EU's climate ambitions.
According to climate scenarios by the International Energy Agency, the share of coal in electricity generation in the EU must be below four percent by 2035. This will require a sharp decrease compared to coal's 26 percent share of electricity generation in 2011.
Darek Urbaniak, energy policy officer at WWF European Policy Office, said, "The existing EU policy framework on climate, energy and air pollution governing the power sector is not strong enough to achieve the transformation away from coal and towards renewable energy and energy savings."
"What the EU needs to end its coal addiction are three ambitious targets to cut greenhouse gases, and boost energy efficiency and renewable energy," Urbaniak said.
"A structural reform of the ailing EU ETS [Emissions Trading System] as well as the introduction of an Emissions Performance Standard for CO2 emissions from the power sector are also key in order to prevent lock-in of the most-polluting power infrastructure," he said.
Burning coal also releases pollutants that are associated with a range of human health problems including asthma and cancer. The World Health Organization recently identified air pollution as a leading environmental cause of cancer deaths.
Christian Schaible, senior policy officer, industrial production, at EEB, said, "Europe's coal addiction is bad for people's health, bad for the environment and has no place in our sustainable energy future. Significant amounts of emissions could be prevented and reduced if operators would just use state of the art techniques available to them instead of arguing for exemptions."
Ranked according to how much CO2 they emit, the next four most polluting power stations are all in Germany and all burn lignite coal.
Numbers two and three – the Neurath and Niederaussem power plants – are owned and operated by RWE; numbers four and five – the Jänschwalde and Boxberg power plants – are owned and operated by the Swedish state-owned company Vattenfall.
Mona Bricke, European Coordinator at Climate Alliance Germany, said, "If Germany and the EU are serious about meeting their climate targets and transform their power sector, a German coal phase-out is key. There is no way around that simple truth. The fact that nine out of the 30 most CO2 emitting power plants are located in Germany, most of which burn lignite, is a case in point."
Number six on the "Dirty 30" list is the UK's Drax power plant, which burns hard coal. While still too polluting, its CO2 emissions are roughly half those of Poland's Bełchatów power plant, which tops the list.
Julia Huscher, senior coal and health Officer at HEAL, said, "Each of the largest coal-power stations in Europe is responsible for hundreds of millions of euros in health costs. The sheer amount of pollution they release, apart from the CO2 emissions, contributes to higher levels of particulate matter, which is a major health concern. In addition, only 30 power plants cause 20 percent of the health costs of the European power sector."
The report concludes that the EU must fully decarbonize its power sector in the coming decades.
"The phase-out of coal in Europe will be a win-win," said Huscher, "because it will help to achieve clean air for more people, and avoid further health damage from climate change."
Click here to read the full report, "Europe's Dirty 30."
Copyright Environment News Service (ENS) 2014. All rights reserved.