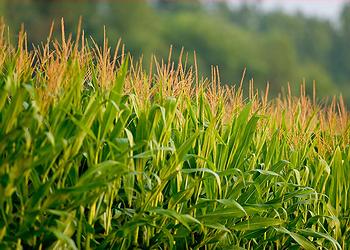 STRASBOURG, France, January 13, 2015 (ENS) – New legislation to allow member states of the European Union to restrict or ban the cultivation of crops containing genetically modified organisms on their own territory, even if this is allowed at the EU level, was passed by the European Parliament on Tuesday.
The legislation, informally agreed by Parliament and Council in December, was originally tabled in 2010 but was then deadlocked for four years due to disagreement between pro-GMO and anti-GMO member states.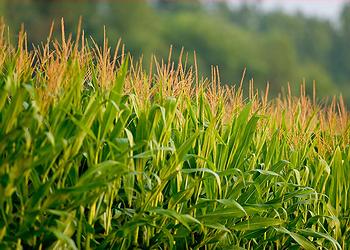 The agreement negotiated with EU ministers in December was approved in Parliament today by 480 votes to 159, with 58 abstentions.
The new legislation will come into force in the spring of 2015 if it is approved by the European Council, made up of the heads of state or government of the EU's 28 member states, along with the council's own president and the president of the European Commission.
This law is in response to Europeans' growing concerns about GMOs, as shown by Eurobarometer surveys.
"This agreement will ensure more flexibility for member states who wish to restrict the cultivation of the GMOs in their territory. It will, moreover, signpost a debate which is far from over between pro- and anti-GMO positions" said Frédérique Ries, a Belgian MEP and member of the Alliance of Liberals and Democrats for Europe (ALDE) Party, who is steering the legislation through Parliament.
"As to what comes next, I place my trust in Commission President Jean-Claude Juncker's formal pledge to strengthen the democratic process on GMOs in Europe and ensure that research is genuinely independent," Ries said.
Ries said the change is needed as countries kept being taken to court to justify why they had banned a certain GMO crop. "I don't think it's a good idea that legislation is being created by courts," she said.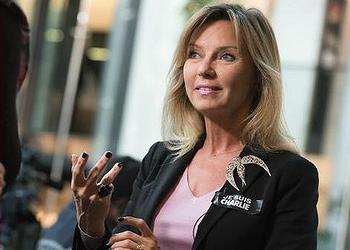 European Commissioner for Health and Food Safety Vytenis Povilas Andriukaitis of Lithuania welcomed the European Parliament's approval of choice for EU member states regarding GMO cultivation.
"The European Parliament's vote in favor of the legislative proposal on GMO cultivation brings us one step closer to providing Member States with tools to decide on cultivation of EU authorised GMOs on their territory, based on reasons other than risk on health and the environment," said Andriukaitis today.
"The agreement meets Member States' consistent calls since 2009, to have the final say on whether or not GMOs can be cultivated on their territory, in order to better take into account their national context," the commissioner said.
The agreement retains a strong risk assessment and authorization system for GMOs guaranteeing a high and uniform level of safety throughout the EU," Andriukaitis said. "I fully trust that this legislation will be endorsed in the coming weeks by the Council, allowing the member states to start exercising their extended capacities to decide on GMO cultivation as from spring this year."
The new rules will allow any of the EU's 28 member states to ban GMOs on environmental policy grounds other than the risks to health and the environment already assessed by the European Food Safety Authority.
Member states could also ban GMO crops on other grounds, such as town and country planning requirements, socio-economic impact, avoiding the unintended presence of GMOs in other products and farm policy objectives.
Bans could include groups of GMOs designated by crop or trait.
Farmers will have to comply with whatever their government decides. If their government opts for a ban on GMOs, then the farmer will not be able to cultivate them.
"I hope that when the legislation is updated, there will be an obligation to compensate farmers who are affected by this," said Ries.
Member states will be able to ensure that GMO crops do not contaminate other products, and particular attention should be paid to preventing cross-border contamination with neighboring countries, the bill states.
Before a member state may adopt such measures, the legislation provides for a procedure enabling the GMO crop company to consent to such restrictions on its marketing authorization. However, if the company disagrees, the member state may impose a ban unilaterally.
MON810 maize, or corn, is currently the only genetically modified crop cultivated in the European Union. MON 810 corn is a genetically modified maize used around the world. It is a line known as YieldGard from the company Monsanto.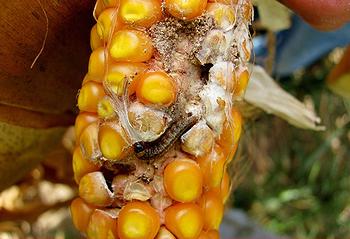 This genetically modified organism corn is designed to combat crop loss due to insects. There is an inserted gene in the DNA of MON810 which allows the plant to make a protein that harms insects that try to eat it.
The inserted gene is from the Bacillus thuringiensis which produces the Bt toxin that is poisonous to insects in the Lepidoptera order, including the European corn borer.
Monsanto Europe blogged on its website today, "We have already commented on this sad piece of legislation many times, and our position remains the same: This is a bad move for Europe. It undermines science, it undermines European farmers, and it raises prices for European consumers."
MON810 maize was approved for use in the European Union in 1998. Since then, six countries have grown it and six countries: Austria, France, Germany, Greece, Hungary and Luxembourg have banned its cultivation under an emergency temporary provision due to concerns that it causes environmental damage.
In Italy its cultivation has been banned since July 12, 2013, when the Italian Health minister required the suspension of the authorization of GM maize's cultivation, in reaction to a scientific report by the Italian Agricultural Research Council.
The Amflora genetically modified potato was banned by the EU General Court in 2013 after initial approval by the European Commission.
Monsanto Europe blogged today, "We have withdrawn all applications for the cultivation of new biotech crops in Europe, and have no plans to submit any new ones anytime soon. But that doesn't mean we don't think what's unfolding in Europe is a tragedy, both for Europe and for the signal that Europe's anti-scientific hysteria about supposed 'Frankenfoods' is sending the rest of the world."
Copyright Environment News Service (ENS) 2015. All rights reserved.
Environment News Service (ENS) © 2015 All Rights Reserved.