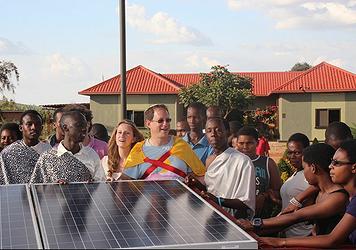 BRUSSELS, Belgium, September 22, 2014 (ENS) – European Commission President José Manuel Barroso will tomorrow co-sign joint declarations in New York to reinforce energy cooperation with five African countries: Cabo Verde, Côte d'Ivoire, Liberia, Togo and Rwanda.
These agreements will aim to increase access to sustainable energy sources, even in rural areas where the needs are the greatest.
In order to achieve this also on a global scale, the EU plans to allocate more than 3.3 billion euro worth of grants in the 2014-2020 financial period to support sustainable energy projects all over the world.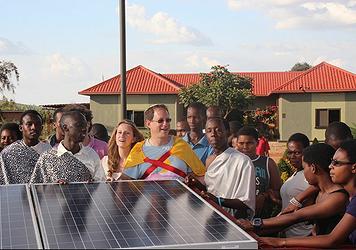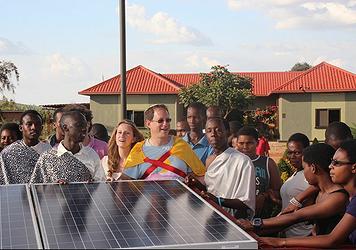 Around two billion euro will be dedicated to African countries.
Ahead of the signing, President Barroso said, "Sustainable energy is essential for fueling growth and development. Two years ago, at the EU Sustainable Energy for All Summit in Brussels, I therefore proposed the ambitious target of helping developing countries to provide access to sustainable energy services to 500 million people by 2030."
"I am delighted that we are now joining forces with European and African countries that have decided to take the lead in the fight against energy poverty," Barroso said.
European Development Commissioner Andris Piebalgs, said, "These declarations are a clear sign of the political commitment of all co-signatories that we want to work together and achieve faster progress in ensuring access to sustainable energy for all."
President Barroso and Commissioner Piebalgs are now in New York for the UN General Assembly, to attend, among other key international meetings, the Climate Change Summit.
Tomorrow, President Barroso will address the General Assembly's High Level Session on renewable energy and energy efficiency.
The General Assembly will consider negotiations of the post-2015 development agenda anda the preparations for a Conference on Financing for Development, as well as the process under the UN Framework Convention on Climate Change for reaching a global agreement on climate change in 2015.
A key goal of the EU-Africa agreements is to engage with the private sector to improve the conditions for investment and funding, thereby increasing access to sustainable energy or the production of sustainable, reliable and cost-effective electricity.
For the period 2014-2020 about 30 developing countries have chosen energy as a focal sector for their cooperation with the European Union.
Other countries will also receive substantial allocations in the field of energy, even where this has not been defined as a focal sector. In total, around €3.3 billion will be dedicated to supporting sustainable energy in the EU's partner countries around the globe, through bilateral and regional cooperation.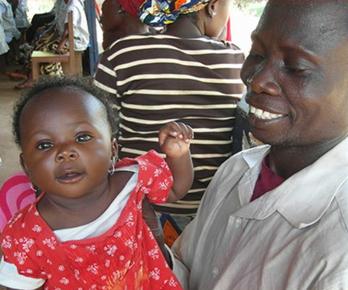 This is expected to leverage between €15 and €30 billion in loans and equity investment to fill gaps in energy infrastructure and power businesses, schools, homes and hospitals, the European Commission said in a statement.
Already the EU is working toward renewable energy projects across Africa. The EU supports the Lake Turkana Wind Power project with €25 million under the EU-Africa Infrastructure Trust Fund. This will result in the construction of a 310 MW wind farm in Kenya and unlock a total investment cost of €625 million.
The project will reduce Kenya's import dependency and season-sensitive hydropower production, increase energy security and improve economic activities in remote areas.
An EU funded €2 million project in Liberia, implemented by Save the Children, installs solar panels in all public health facilities that have no electricity to provide light and power radios. The project will reach around 1.5 million beneficiaries, mainly women and children in rural areas in a country of 3.5 million people.
Building alliances in the Pacific is an extension of the EU's Africa plan.
The EU and New Zealand have created a partnership that supports concrete projects in the Pacific, such as a new hydropower plant with a capacity of less than 1 MW that has a positive impact on the lives of 188,000 people in Samoa.
Copyright Environment News Service (ENS) 2014. All rights reserved.