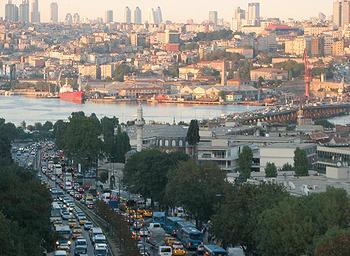 NEW YORK, New York, September 23, 2014 (ENS) – To combat climate change, a global Compact of Mayors from cities across the world was launched today at the UN Secretary-General's Climate Summit today at UN Headquarters.
Cities are currently responsible for about 70 percent of global greenhouse gas emissions and can play a critical role in reducing these
emissions and strengthening resilience.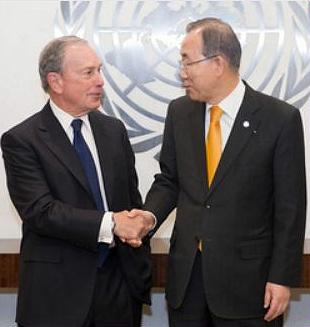 UN Secretary-General Ban Ki-moon and former New York Mayor Michael Bloomberg, now UN Special Envoy for Cities and Climate Change, announced that the Compact of Mayors' key partners are the world's three preeminent global city networks: C40 Cities Climate Leadership Group, ICLEI – Local Governments for Sustainability, and the United Cities and Local Governments, with support from the UN's lead agency on urban issues, UN-Habitat.
The Compact will enable cities to publicly commit to deep greenhouse gas emissions reductions; make existing targets and plans public; and report on their progress annually, using a newly-standardized measurement system that is compatible with international practices.
Cities are choosing to meet the same requirements proposed for the international climate negotiations that will lead to a global climate treaty in 2015.
"Today, by taking on the same rigorous, transparent approach to measuring and managing their climate action plans as nations, cities are demonstrating their determination to lead on this critical issue," said Bloomberg, who served as mayor of New York from 2002 through 2013.
"Cities are drivers of progress and innovation, and by taking this step, they can help nations set new, necessary, and aggressive greenhouse gas targets over the next year," said Bloomberg.
ICLEI represents more than 1,000 metropolises, cities, urban regions and towns that are home to more than 660 million people in 88 countries.
"For over two decades, ICLEI has been advocating for the appropriate recognition, engagement and empowerment of cities and local governments to tackle climate change," said ICLEI President David Cadman, a Vancouver, BC city councillor.
"The Local Government Climate Roadmap maps out the international advocacy journey begun in 2007 in Bali, of which the Climate Summit marks a significant step forward, said Cadman. "ICLEI will feed its rich experience, technical and policy expertise, and clear vision to the success of the Summit."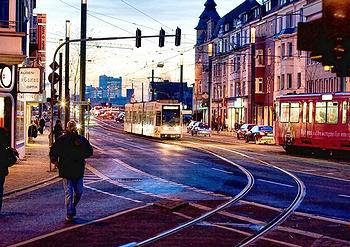 Many cities are now setting bolder targets of slashing 40, 70, or even 100 percent of their greenhouse gas emissions by 2050 and improving climate change resilience.
Collectively, says Cadman, they will be crucial in delivering substantial cuts in global greenhouse gas emissions and ensuring the safety of their citizens, infrastructure and environment.
New research by the parties to the Compact shows that existing city commitments alone could reduce annual emissions by 454 megatons of CO2 equivalent in 2020 and a total of 13 gigatons CO2e by 2050.
"Cities are economic and population hubs, making them critical actors in the fight against climate change," said Executive Mayor of the City of Johannesburg, Councillor Mpho Parks Tau, a member of C40's Steering Committee.
"The C40 network alone represents more than 500 million people around the world," said Tau. "Together with our partners, our collective efforts to encourage cities to sign onto the compact will help them to set more ambitious climate targets and take action the ground. That is the power of cities."
The Compact will help regions, nations and financial institutions better understand the potential impact of local climate actions, and where they can offer support, such as funding much-needed mass transit systems or energy-efficiency measures.
"The Compact is more than a new political commitment. It is an additional locomotive to speed up and scale up transformational climate actions that the world urgently needs right now," said Juergen Nimptsch, Mayor of Bonn and a leader in the ICLEI mayors network.
"ICLEI's network of cities is already pledging 40, 70, 100 percent greenhouse gas emissions reductions by 2050. We hope to inspire other cities to do the same and invite them to join the Compact to further accelerate these efforts," he said.
Under the Compact, local emissions data will be collected through existing city platforms, and will be made publically available through ICLEI's platform, the Carbon Climate Registry.
Together, city networks will engage thousands of cities to join the Compact of Mayors and to register their greenhouse gas inventories, climate adaptation and mitigation plans and targets.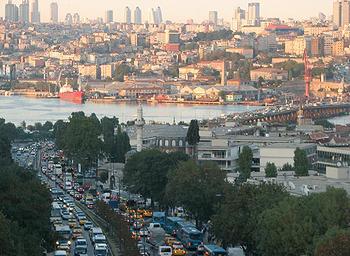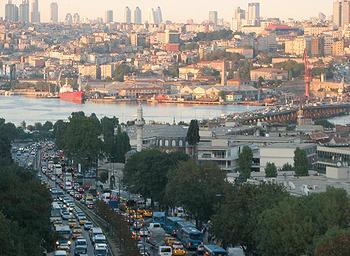 The Compact also supports a new consistent method for collecting and publishing city-level greenhouse gas data – the Global Protocol on Community-scale Greenhouse Gas Emissions. Cities reporting through the Compact will be using the this protocol to ensure the consistency, credibility and quality of their local emissions data.
"Addressing climate change entails making our cities more knowledgeable about their own consumption and resilience. The Compact will contribute to that," said Mayor Kadir Topbas of Istanbul, who serves as president of United Cities and Local Governments.
"For climate action by cities to truly count, cities need to move ever closer to coordinate on matters such as the reporting of greenhouse gas emissions. The Compact of Mayors represents an important step forward in building consensus among cities on how to achieve this," said Dr. Joan Clos, UN-Habitat Executive Director.
A powerful symbol of unity among the world's cities, the Compact is not just a huge step forward for cities, but also for nations. It not only demonstrates cities' commitment to helping nations set more ambitious, transparent and credible climate targets, but also will encourage nations to recognize local commitments; establish better policies; and direct resources to cities to limit any further increase in global warming.
The Mayors' Compact is just one initiative launched today that drives home the major role cities are already playing in reducing global greenhouse gas emissions and fighting climate change.
Other city-based initiatives launched at the Summit today included two new initiatives from national governments and the private sector to help cities finance investments in sustainability – the City Climate Finance Leadership Alliance and the City Creditworthiness Partnership.
On Sunday, ICLEI also joined the People's Climate March in New York, under the slogan "Peoples Climate, Mayors Commit."
Having gathered over 600,000 people worldwide, the march was the biggest mobilization for climate action in history. Mayors George Ferguson (Bristol, UK), Herbert Bautista (Quezon City, Philippines), Jürgen Nimptsch (Bonn, Germany), Frank Cownie (Des Moines, USA), Ronan Dantec (Nantes) joined the march representing the whole ICLEI network.
Copyright Environment News Service (ENS) 2014. All rights reserved.