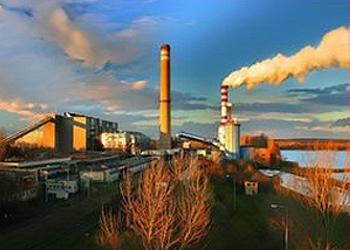 BRUSSELS, Belgium, March 1, 2015 (ENS) – A draft law to reform the European Union's Emissions Trading System, by cutting the surplus of carbon credits available for trading so as to support the price, has won approval from the European Parliment's Environment Committee.
Combustion of fossil fuels is the main cause of climate change and air pollution, according to the European Environment Agency.
The Emissions Trading System is a cornerstone of EU policy to combat climate change and its key tool for cost-effectively reducing industrial emissions of carbon dioxide, CO2, the most prevalent greenhouse gas.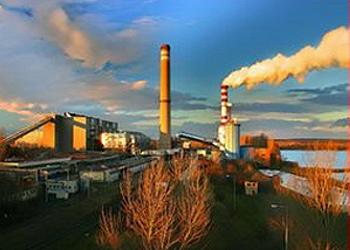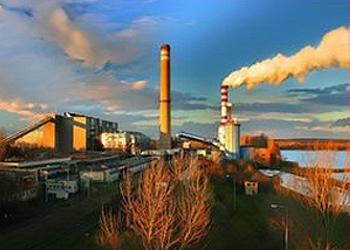 The first, and still the largest, international system for trading greenhouse gas emission allowances, the ETS covers more than 11,000 power stations and industrial plants in 31 countries, as well as airlines.
The EU ETS works on the cap and trade principle. A cap, or limit, is set on the total amount of greenhouse gases that can be emitted by the factories, power plants and other installations in the system. Within the cap, companies receive or buy emission allowances which they can trade with one another.
The cap is reduced over time so that total emissions fall. In 2020, emissions from sectors covered by the EU ETS will be 21 percent lower than in 2005. By 2030, the European Commission proposes, they would be 43 percent lower.
In a vote Tuesday, MEPs advocated introducing the surplus credits reduction mechanism early, by the end of 2018, to "reunite an ambitious climate policy with growth and jobs," according to MEP Ivo Belet of Belgium, who is steering the legislation through Parliament. Belet is a member of the European People's Party, or EPP Group, a center-right political group in Parliament.
"This vote sends a strong signal that Parliament is serious about fighting climate change while at the same time bearing in mind the concerns of industry," he said.
The proposed law would create a system that automatically takes a portion of ETS allowances off the market and into a Market Stability Reserve if the surplus exceeds a certain threshold. When there is demand for them, allowances could be returned to the market.
MEPs proposed introducing the Market Stability Reserve early, to reduce the surplus of carbon credits faster.
The reserve would be established in 2018 and take effect by December 31 of that year, instead of in 2021 as proposed by the European Commission.
The MEPs also proposed preventing the automatic return to the market of a portion of allowances "back loaded" last year in a separate vote.
As a temporary fix to support the carbon price, the 900 million credits "back-loaded" from 2014-2016, should not be returned to the market from 2019, as initially foreseen, but placed in the reserve instead, say MEPs.
Belet said, "The Market Stability Reserve will ensure that CO2 prices spur investments in greater energy efficiency."
"A clear majority of member states share the view of the European Parliament. I am confident we can soon achieve an agreement," he said.
The Environment Committee granted Belet a mandate (57 votes in favour, 10 against and 1 abstention) to start negotiations with member states directly, with a view to achieving a final agreement as soon as possible.
MEPs propose to invest the profits generated by the auctioning of 300 million allowances in a special "Energy Innovation Fund" designed to help industry's transition to low-carbon technologies.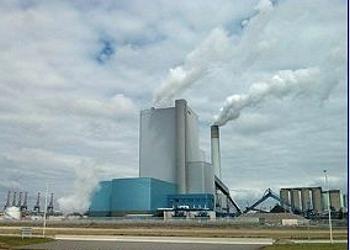 While coal, oil, gas and other fossil fuels still make up around three quarters of the EU's energy consumption, a new report from the European Environment Agency shows that renewable energy is driving down Europe's CO2 emissions.
The deployment of renewable energy from 2005 through 2012 has shaved seven percent off the total of Europe's consumption of fossil fuels and also off greenhouse gas emissions , the agency reports in a document entitled, "Renewable energy in Europe – approximated recent growth and knock-on effects."
Final consumption of renewable energy increased in all 28 Member States in 2013, according to EEA estimates.
In Sweden, Latvia, Finland and Austria renewable energy made up more than a third of final energy consumption in 2013.
At the other end of the scale, Malta, Luxembourg, Netherlands and the UK were all below five percent.
The most substituted fuel was coal, where consumption would have been 13 percent higher, while natural gas use would have been seven percent higher, at a time when European gas reserves are dwindling.
At EU level, the share of renewables increased to almost 15 percent by 2013, so the EU was ahead of its 12 percent target set by the Renewable Energy Directive.
By 2020, the EU aims to generate at least 20 percent of its energy using renewable sources, rising to 27 percent by 2030.
Copyright Environment News Service (ENS) 2015. All rights reserved.