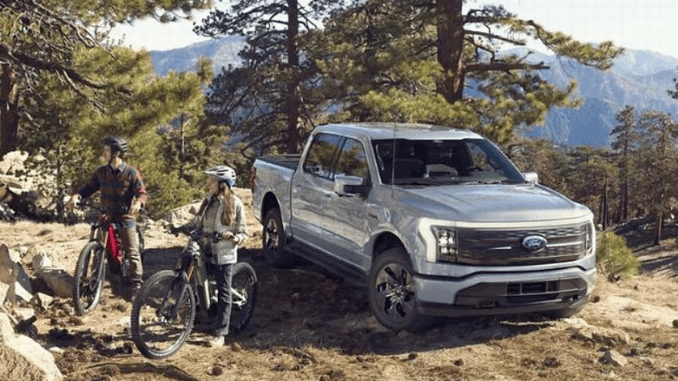 LONDON, UK, August 3, 2022 (ENS) – The electric vehicle market is opening quickly now around the world, making it possible to come up with a consumer portrait of the most likely buyers of electric cars, trucks, and delivery vans. A similar profile has emerged from two very different recent studies – buyers are likely to be male, young, and environmentally conscious.
Across the United States 33 percent of car buyers are seriously considering an EV for their next car and a quarter of them plan to buy within the next year compared to 17 percent of the wider public. Generally, these buyers are young men who want to help the environment, according to YouGov Global Automotive Profiles, a London-based research and marketing organization.
The population of EV drivers is picking up speed every year, and the automotive sector may have to accelerate electrification to keep up with the future demand for electric vehicles in the United States.
One in every five Americans, 22 percent, would consider buying an electric vehicle as their next car. Another 23 percent of Americans are considering a hybrid electric-gasoline fueled car, for a total of nearly half of all Americans, 45 percent, according to automotive analyst Suzanna Mitrovich, writing for YouGov, a British international online market research and data analytics firm.
Forty-five percent is a substantial market share, even though buying a gas-powered vehicle is still the preferred option for 39 percent of Americans.
The Americans who are most enthusiastic about buying an EV are young – two in five are in the 18 to 34 age group.
Over a quarter of potential EV buyers are aged 35 to 49; and the age group least likely to buy electric vehicles is older than 50. Among people aged over 65, only 11 percent would consider buying an EV or hybrid.

Two-thirds of all electric vehicle buyers are male, just a third are female. And while all car buyers are more likely to be male, nearly three in five (58 percent) are men compared to two in five (42 percent) women, this is even more pronounced among EV buyers, YouGov data shows.
YouGov data also shows that Americans who intend to buy electric cars share the priorities of anyone buying a car. Overall, price is the most important factor for both groups. Two-thirds of electric vehicle buyers and also of car buyers in general say they take price into consideration when choosing a car. Mileage ranks second for both groups – 61 percent of EV buyers care about range; 56 percent of car buyers in general consider mileage in their choices.
Seven in 10 American EV Buyers Want to Help the Environment
Seven in 10 potential American EV buyers (70 percent) say their top reason for buying electric is protecting the environment.
Nearly three in five potential EV buyers (58 percent) say lower running costs are a factor; nearly half cite the reduced cost of fuel (47 percent); while over a third say future-proofing makes EVs a potentially worthwhile investment (36 percent).
Some three in 10 potential EV buyers (31 percent) say they enjoy how silent these vehicles are compared to their fossil fuel equivalents – more than the proportion who cite the design, brand, purchase price, or insurance costs (25 percent for each factor), according to Mitrovich.
"With a quarter also citing the unique features of electric cars (24 percent), a fifth saying they like using the latest technology (20 percent), and 15 percent saying that vehicles with internal combustion engines are on the way out, it's clear that people consider buying electric cars for a range of reasons, but the environment is still front of mind for most consumers," she writes.
Environmental Concern Motivates Potential EV Buyers Worldwide
Across the world at Ural Federal University in Yekaterinburg, Russia's fourth-largest city, an international group of experts has constructed a separate profile of today's electric vehicle buyers and drivers.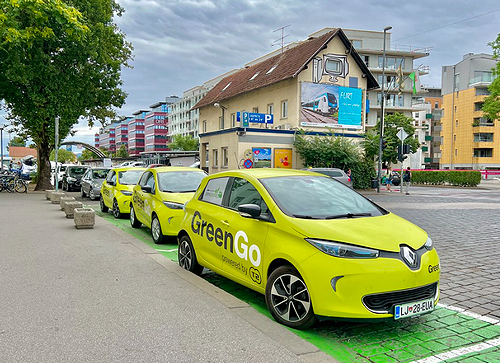 After analysis of 254 studies published between 1983 and 2021, they determined that joining environmental communities, and active engagement in them, reduces reluctance to purchase an electric vehicle, despite lack of infrastructure, such as sufficient charging stations.
Even though there were no electric automobiles on the market in 1983, research on the usage of electric batteries was conducted. Even back then, the issue of low battery performance dictated the three primary variables that now influence electric vehicle customers' decisions: battery run and charge times, the electric car's overall performance, and its ultimate cost.
"When we talk about electric car customers, we're talking about the so-called harbingers of change, people who love anything new, including technology," says the study's co-author Alberto Ferraris, senior research fellow at the Ural Federal University Graduate School of Economics and Management.
Ferraris says "electric car owners are increasingly concerned about the environment and air quality. They are becoming more environmentally conscious."
Researchers point out that the majority of current science focuses on the advantages of electric vehicles, but Ferraris says it's important to keep in mind the drawbacks of an explosion of EVs globally.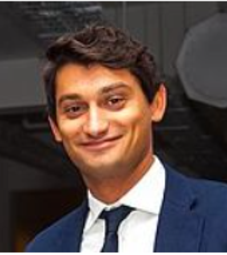 "While consumers in large part tend to behave rationally, the decision to buy an electric car is influenced by the consumer's self-identification with the eco-society and concern for the environment," said Ferraris, an associate professor at the University of Turin in Italy. He is also a research fellow with the Laboratory for International and Regional Economics, Ural Federal University, and an active member of the EuroMed Research Business Institute.
"Our study allows us to examine customer behavior from various angles. The most critical element is customer habits. Despite all of the perks associated with owning an electric automobile, the expensive price of these vehicles will prevent more people from making the switch," Ferraris says.
"Consumers want electric vehicles with a large driving range, the quickest possible charging time, a high top speed, low levels of pollutant emissions, and the lowest possible pricing. Buying an electric car to get you and your family about town is quite a different purchase than, say, a new wardrobe. The fate of the electric car market rests on the price versus technological safety ratio," Ferraris explains.
This study, "Electric vehicles' consumer behaviours: Mapping the field and providing a research agenda," is published in the "Journal of Business Research."
"The widespread adoption of electric vehicles may cause an unmanageable uptick in demand, which would then be followed by an increase in the cost of energy. It's also important to keep in mind that electric car batteries, despite their energy efficiency, might release gas and other contaminants," he warned.
Ferraris called for more research, "to analyze the association between purchasing an electric car and caring for the environment."
Consumer portrait studies can be helpful for nations that are just starting to investigate the manufacture and sales of electric automobiles. Given the high cost of the final product, researchers advocate launching partner manufacturing methods and building internal motives for individual and corporate customers based on an examination of worldwide practices.
Featured image: Ford began producing the electric F-150 Lightning, its electric version of the world's most popular pickup truck, the F-150, in April 2022.
© 2022, News Editor. All rights reserved.