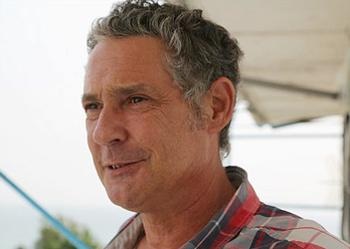 MONROVIA, Liberia, December 24, 2014 (ENS) – Christmas will be "like any other working day" for UN humanitarian worker Chris Huddart, who, like thousands across West Africa, is spending the holiday responding to the Ebola outbreak.
The latest statistics issued Tuesday by the UN World Health Organization show that 19,431 people have been sickened by the Ebola virus, and 7,565 others have died.
Huddart, who is from the United Kingdom, works as a program officer with the World Food Programme in Liberia.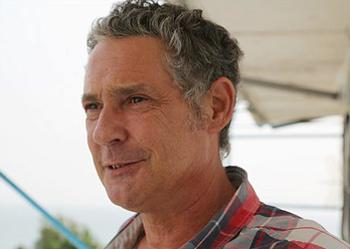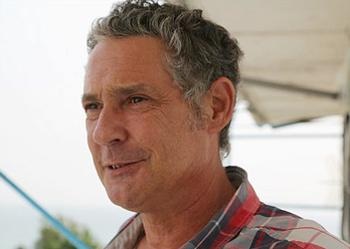 "Sadly, any sign of Christmas is lacking this year," in Liberia, he told the UN News Service in an online interview, noting that the country is fighting Ebola with a crumbling healthcare system, a lack of doctors and nurses, and a lack of equipment.
"Christmas here is usually a real community event but Ebola has affected many people," he said. "not only those that have died or lost family members, but also the medical staff who are working day and night at Ebola treatment units, and those people who have had their livelihoods ripped from their hands because they can't work."
"For me," said Huddart, "Christmas will be like any other working day. The workload here is intense and at the moment I'm extremely tired and stressed."
As for his Christmas wish, Huddart said, "Although I wish it would, I don't think Ebola will disappear overnight. I rather suspect that there may always be one or two cases that emerge now and then, but I hope for it to cease being a humanitarian crisis."
UN Secretary-General Ban Ki-moon visited the affected countries last week, accompanied by Dr. Margaret Chan, director-general of the World Health Organization; David Nabarro, special envoy of the secretary-general on ebola; and Anthony Banbury, special representative of the secretary-general and head of the UN Mission for Ebola Emergency Response, UNMEER.
Ban found reason to be "cautiously optimistic" about defeating the Ebola crisis in West Africa.
During a meeting in Monrovia with Liberian President Ellen Sirleaf Johnson to discuss UN support for the country to contain the spread of Ebola, Ban praised Liberia's achievements that have slowed spread of the virus but urged continued vigilance.
"Now is not the time to ease our efforts. We have witnessed how just one case can trigger an epidemic," he said. "We have a long way to go. Zero cases – in Liberia and this entire region – must be everyone's goal."
"More people are gaining access to treatment. More contacts are being traced. Burials are becoming safer. Communities are mobilizing to protect themselves," he said.
Later in the day, at an Ebola treatment center in neighboring Sierra Leone, Ban singled out Ebola caregivers for special acclaim.
"You are heroes," he told the workers, "You have shown the most noble face of humankind. You have come to the aid of family members, friends, fellow citizens – anyone caught in the grip of the vicious Ebola virus."
He noted the heavy toll that the disease took from caregivers, saluting their courage and offering condolences to the families and friends of all who have died in responding to the spread of Ebola in Sierra Leone, Guinea, Liberia and Mali, including the renowned doctor, Victor Willoughby, a renowned doctor from Sierra Leone who died Monday.
"The survivors among you have been to hell and back – and know intimately what it is like to be on the receiving end of treatment from women and men in protective gear," he said. "All of you have helped to save many lives. Thanks to you, even many who did not survive were at least able to retain their dignity through their final moments."
The UN World Health Organization and the government of Sierra Leone are sending a massive surge of staff and resources to the current "hotspot," the Western Area of Sierra Leone, to intensify efforts to curb the spread of the disease.
The response targets Freetown and neighboring areas to break chains of transmission by increasing the number of beds to ensure patients with clinical symptoms of Ebola are isolated and receive treatment.
"We are ready to give support to the teams who are investigating the cases. This includes providing hands-on support when they have challenges and difficult issues to solve," says Dr. Fikru Abebe, a WHO epidemiologist involved in providing support to the teams on the ground.
After more than a year of Ebola transmission in Guinea and more than seven months of transmission in Liberia and Sierra Leone, there is still plenty that must be done to halt the world's first Ebola epidemic, said Dr. Tom Frieden, director of the Centers for Disease Control and Prevention, returning from his second visit to the three affected nations.
Dr. Frieden Sunday returned from West Africa, where he spoke with patients; met with many of CDC's 170 staff working in each of the countries; and met with the presidents, health ministers, and Ebola leadership of each country.
He described the situation as both inspiring and sobering.
"It is inspiring to see how much better the response has become in the past two months, how much international commitment there is, and, most importantly, how hard people from each of the three countries are working to stop Ebola," Frieden said.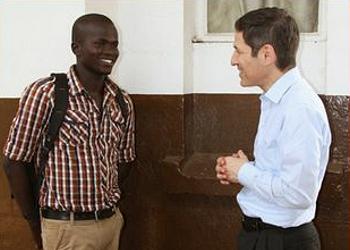 "But it is sobering that Ebola continues to spread rapidly in Sierra Leone and that in parts of Monrovia and Conakry Ebola is spreading unabated," he warned. "Improvements in contact tracing are urgently needed."
At a telebriefing held to discuss the results of his trip to Guinea, Liberia, and Sierra Leone, Frieden described progress in some areas but continued growth in Ebola cases in other areas. Lingering unmet needs throughout the region continue to challenge response efforts.
"In Liberia, the outbreak has slowed dramatically and at the moment the country has the upper hand against the virus, in part due to improvements in access to Ebola Treatment Units and Community Care Centers, safe burials, and community engagement," Frieden said.
"But the outbreak continues to surge in Sierra Leone, and there has been a troubling spread in Guinea's capital city," he said. "We've got a long way to go and this is no time to relax our grip on the response."
During his week in West Africa, Dr. Frieden witnessed the hard work and expertise of the more than 150 CDC experts who are in the field each day, running laboratories for Ebola testing, tracking cases and contacts, advising hospitals on infection control practices, training front-line health workers, and developing health messages to encourage changes in the behaviors that contribute to spreading this virus.
"CDC staff are committed to this cause because they understand the urgency in stamping out Ebola in West Africa. I am inspired by their dedication," Dr. Frieden said. "Stopping this outbreak at its source in West Africa is essential in order to protect Americans. That is why CDC is on the ground," he said.
The recent approval of US$1.2 billion to strengthen international response and preparedness, as well as $571 million for domestic preparedness," said Dr. Frieden, "is crucial to stop Ebola and improve the United States' ability to quickly respond to health threats like Ebola in the future."
In his difficult work with the World Food Programme, Huddart says he was inspired by Dr. Frieden's attitude towards the day-to-day struggle to contain the Ebola virus. "The chairman of the U.S. Centers for Disease Control said something in a recent meeting that struck a chord with me. He said that the Ebola outbreak is an unprecedented situation that the world has never faced before, so there are no mistakes – the only mistake is to do nothing. These words really help me with some of the decisions I've had to make that may have affected people."
Copyright Environment News Service (ENS) 2014. All rights reserved.