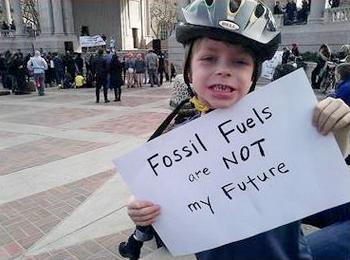 WASHINGTON, DC, April 22, 2013 (ENS) – What started in 1970 as a teach-in about the environment has expanded year by year until Earth Day actions this year include more than one billion people in some 192 countries.
Many people are taking photos of their climate change experiences and sending them to the Earth Day Network to become part of an interactive digital display being shown at thousands of events around the world.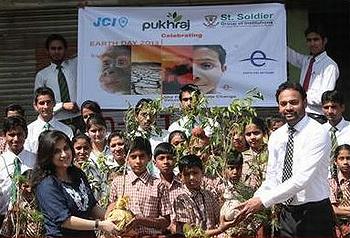 From London to Sao Paolo, Seoul to Babylon City, New Delhi to New York, Rome to Cairo, people are mobilizing their communities to reveal what the Face of Climate Change, the theme of Earth Day 2013, means to them.
Earth Day Network, the organization that coordinates Earth Day around the world each year, is collecting the images of people, animals and places affected by climate change and of those taking action to fight climate change.
During the days surrounding Earth Day, an interactive digital display of all the images is being shown at thousands of events around the world as people continue to upload photos of their actions in real-time.
One of Earth Day Network's biggest partners, The CO2 Green Drive Project, again planned a massive event that spans six cities on five continents for Earth Day 2013. The project is centered in Copenhagen and organized primarily by the Danish Cultural Institute. On Sunday, April 21, runners, bikers, pedestrians, skaters, and alternative fuel powered vehicles used their cities as canvases and a GPS tracking smartphone app as paint to create virtual images to spell out CO2 and other phrases to raise awareness of climate change risks.
A mountaineer in New Zealand reported on receding glaciers, an organization in Thailand showed their solar panel installation at a refugee camp on the Thai-Myanmar border, people are photographing themselves making art, holding demonstrations and carrying signs, playing music, planting trees.
"This interactive mosaic is depicting the very real impact that climate change is having on people's lives and uniting Earth Day events around the world into one call for climate action," said Franklin Russell, director of Earth Day at Earth Day Network. "The stories we've collected so far have been inspiring."
As of press time, the campaign had photo-testimonials from 128 countries and 46 U.S. states. And they will continue to pour in as events unfold today and throughout the week.
Organizers say they are "encouraged by the level of participation and enthusiasm" and plan to continue the campaign to build the climate movement. To view The Face of Climate Change photo display, go to www.earthday.org/faces.
To find out more about Earth Day 2013 and The Face of Climate Change, go to www.earthday.org/2013. To see highlights from The Face of Climate Change and Earth Day events around the world, go to www.earthday.org/highlights-submissions.
"Earth Day is the largest secular event in the world – and more people join in every year," the Earth Day Network says. "On and around Earth Day, people of all ages and backgrounds come together to haul garbage, clean up coral reefs and mountain trails, show movies, sign petitions, march to solve the climate crises, hold town hall meetings to plan a better future, and rally to save endangered species."
"Earth Day participants not only get a lot done, they also demonstrate that human beings everywhere are driven by their faith, their conscience, their sense of duty, or by a moral imperative to save the planet," said Kathleen Rogers, president of Earth Day Network. "It is staggering to think about one billion people working together in a collective action."
Highlights of Earth Day events across Asia:
Bangladesh: The Bangladesh Youth Environmental Initiative is integrating youth into the climate change adaptation process, teaching through interactive discussions and educational games. Their photo exhibit, The Earth 3600, shows the natural beauty of Bangladesh, environmental challenges and struggles with extreme weather events. All photos were added to The Face of Climate Change.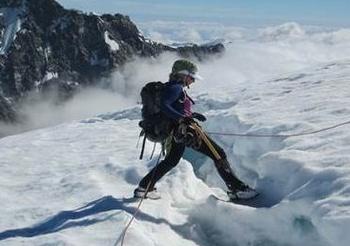 Indonesia:  Earth Day Network partner the ROLE Foundation hosted a 50 km barefoot walk around the southern end of Bali that was supported by pledges from schools, governments, and hotels to help stop climate change and create a more sustainable world. The ROLE Foundation also had an Earth Day celebration and fundraiser with the theme of Sustainable Tourism in the Face of Climate Change. Tourism is Bali's largest industry, supplying about 80 percent of the jobs among the Balinese population.
In Japan, Earth Day partner Earth Day Tokyo organized an Earth Day concert and talking series; the yearly event attracts thousands.
Nepal: The Metta School in Nepal had a tree planting camp for 1,000 students, a painting competition among 25 school teams, a cycling marathon, and a seminar on how to reuse and recycle paper in schools.
South Korea: Ecomom Korea in South Korea planned an Earth Day Flash Mob, an Earth Day Walkathon along the park, and an Earth Day Exhibition. They will  showcase The Face of Climate Change wall.
In Africa:
Cameroon: Manyu Non Timber Forest Products hosted educational programs on the negative effects of illegal logging, bush burning, and the bush meat tradeand the positive impacts of tree planting and training women on non-timber forest products collection.
Ghana: Rural Education and Development Programme's cultural theatre troupe produced a play on the theme the Face of Climate Change on April 22 in one of the towns in their district. In the local schools they organized environmental and sanitation themed tests and an essay competition.
Iraq: Bent Al-Rafedain Organization in Iraq partnered with the Environmental Department of Babylon to create a media campaign to educate the general public and an awareness seminar to educate the local government on environmental problems.
Liberia: Developmental Media Incorporated in Liberia addressed policy regulation on charcoal production, firewood production, and the use of portable generators.  They staged and an advocacy event near to the home of Liberian President Ellen Johnson Sirleaf. Students sold promotional bumper stickers, T-shirts, and other items.
Morocco: Sahara-Roots hosted a two day long Earth Day project in Ouarzazate, Morocco. The theme of the project was on the importance of environmental awareness, and they promoted this theme throughout campaigns in schools, tree plantings, and recycling events.
Pakistan: Earth Day Pakistan planted 50,000 trees across the country in partnership with government departments, private and public hospitals, schools, colleges and universities, corporate partners, electronic and print media and individuals.
Sudan: The musical group 3 Meters Away presented a concert, cultural exchange forum, and other workshops for Earth Day 2013. They organized an environmental art exhibition entitled WALK, followed by a discussion on problems and solutions regarding the environment.
Tanzania: Foot 2 Afrika in Tanzania is working to address the melting snow cap of Kilimanjaro Mountain. For Earth Day 2013 they hosted a themed essay competition for colleges, primary, and secondary schools on how the mountain can be saved.
In Europe:
Armenia: Earth Day Network partner Armenia Tree Project planted trees with the United Nations Armenia Office and Armenia's Ministry of Foreign Affairs on April 16. Then on April 22nd, the group planted another set of trees in coordination with the United States Embassy in Armenia and the Armenian Volunteer Corps.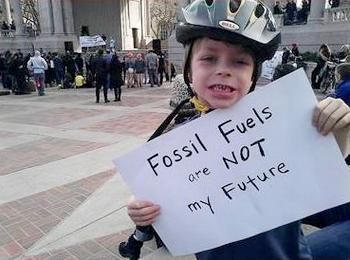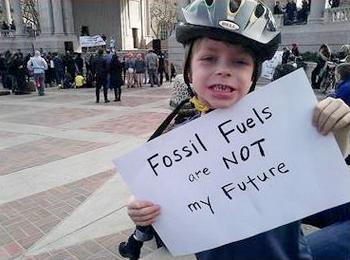 Belarus: Earth Day Network partner Green Cross Belarus organized the 8th annual Children & Youth Art Contest "In My Homeland." This year 15,000 participants from 30 countries submitted their creations – 486 of the best were displayed in an exhibition that opened at the National Ecological Center in Minsk on April 19 and is traveling across Belarus, Russia, and Ukraine during Earth Week.
Hungary: The Central European University in Budapest hosted an Earth Day event that reflects the growing biking culture. The Environmental and Sustainability Office held free bicycle repair workshops with the assistance of Hungarian Cycling Association volunteers, where the whole campus community learned how to perform routine bike repair and maintenance. They have refurbished seven bicycles as a pilot fleet for the first campus-wide bicycle share system in Hungary.
Moldova: Gutta Club in Moldova has planned a picture-contest around The Face of Climate Change Earth Day theme. They also planned a national tree-planting action.
The Netherlands: Earth Day Network partners Walas Concepts, Citaverde College, and KuS Art Organization organized a symbolic production of biofuel for Earth Day. They planted rapeseed and raised bees around the Walas Concepts building and on its rooftop garden. Once the bees have pollinated the plants and they bloom, volunteers will harvest the rapeseed and convert it into biofuel to demonstrate "how easy it is to produce a durable, environmentally friendly fuel."
United Kingdom: The Savoy in the UK has planned a book swap, a River Thames shore clean-up, and a recycled plant pot drive in their office.
Australia: Keep Australia Beautiful organized a clean-up with representatives under 15 from across Australia. They compiled a video of each of them with pledge, message and community service announcement.
Micronesia: The Xavier High School in Chuuk, Micronesia planned an Earth Conference 2013 on the theme The Face of Climate Change with a neighborhood community cleanup. Schools from many islands gathered to hear guest speakers on climate change, participate in workshops, games and discussions and an environmental themed school song competition. Students were encouraged to start Earth Councils at their schools, to become active, to create environmental solutions.
New Zealand: Kawaipurapura planned an event that included a tree planting, a garbage initiative, a composting workshop, organic gardening classes, environmental films and activities for children, a social feel-good environmental theme dinner, and live entertainment.
Philippines: Greenwatch Philippines Inc. hosted the Negros Occidental Junior Green Artists Summer Competition, an on-the-spot-painting contest, on the theme, Climate Change in the Eyes of a Child. The project is in cooperation with the Negros Occidental provincial government, district representatives, local and school officials, teachers.
In the Americas:
Argentina: Surfrider Foundation planted evergreens and tamarisk shrubs to create a barrier against wind erosion, cleaned local beaches, and finished the day with live music and a tango exhibition.
Brazil: Viração in Brazil held a class and poster contest on climate change for teenagers on Earth Day. These posters were submitted to The Face of Climate Change website. They also held a vegan picnic with a seed exchange and Earth Day games.
Chile: Tenio Natural Reserve in Chile built a greenhouse with Colegio Nuevo Horizonte, a small, rural school, and opened it on Earth Day.
In the United States, nearly 1,000 showings of the "Do the Math" movie, on the math behind climate change, amplify the ongoing campaign to stop TransCanada's proposed Keystone XL tar sands pipeline. Organizers are with 350.org, the nonprofit that takes its name from the number of parts per million of carbon dioxide scientists say is the safe limit to avert disastrous climate change. At 390 ppm, Earth has already passed the 350 ppm safe limit.
Campaigners with 350.org are pushing to get a million comments against the Keystone XL pipeline to the State Department before tomorrow's Earth Day deadline. At over 971,000 comments, they're close to the goal and putting on a final push.
Across the USA, the response to the Face of Climate Change project has been enthusiastic, says the Earth Day Network.
In Riverside, California, Seniors Go Green—in partnership with the Keep Riverside Clean and Beautiful Adopt A Street program—participate in a neighborhood clean-up to show their Face of Climate Change.
The Face of Climate Change is in Horicon, Wisconsin and so is the largest freshwater cattail marsh in the United States, an important breeding ground for waterfowl and the endangered whooping crane. Like much of the American Midwest, the Horicon National Wildlife Refuge suffered from extreme drought in 2012, stressing wildlife.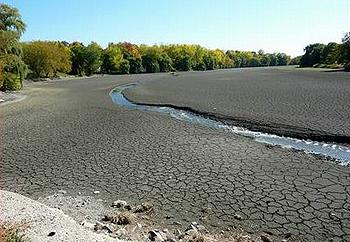 All across the United States millions of people came out to participate in Earth Day events in their communities.  Here are some of the highlights:
California: Santa Barbara Earth Day continued their annual festival for Earth Day 2013. The live-streamed event featured performers, a Green Car Show, a Kid's Corner for education and entertainment, a Clean Tech Pavilion for technology demonstrations, and a Live Green station, where people can learn about how to live a greener, more sustainable life.
Florida: This year marked the 43rd Earth Day Tampa Bay celebration with a multitude of vendors including a farmers market, sustainable living demonstrations. Hosted by University of South Florida's Patel College of Global Sustainability, Office of Sustainability, and Tampa Bay Sierra Club.
Illinois: Illinois Department of Natural Resources organized an Earth Day event entitled, "Earth Day in the Parks." Their goal was to hold an event at every state park in the state.
Iowa: Iowa Interfaith Power and Light hosted a "Food, Faith, and Climate Workshop" It focused on connecting the dots between our food practices and climate change.
Massachusetts: Earthport Film Festival in Newburyport hosted its second annual Earth Day film festival, promoting awareness of climate change by showing short, independent films.
Missouri: The St. Louis Earth Day Festival hosted a symposium built around the theme Climate Trends: Impacts and Adaptation. The symposium was a two-day training and networking program for local government staff, officials, and the professional community that educated attendees on the impacts of climate change on water resources and subsequent adaptation strategies. They plan three more Earth Day events that are free and open to the public.
New York: White Plains, New York hosted its second citywide Earth Week Celebration showcasing the many Faces of Climate Change. There were demonstrations, environmental awareness workshops, contests, food, and music.
North Carolina: The Raleigh Museum of Natural Sciences hosted a free Planet Earth Celebration at the museum educating its participants in sustainable living through awareness.
Ohio: Green Columbus' 7th Annual Earth Day Celebration is the largest volunteer service effort across the country.This year, on the weekend before Earth Day, volunteers pulled invasive plants, cleaned up neighborhoods, and prepared gardens in over 1,000 volunteer sites. Next weekend they will be celebrated with at a festival. Over the past seven years, Green Columbus' Earth Day events have resulted in over 40,000 hours of donated labor and 19,000 newly planted trees.
Texas: Earth Day Texoma hosted workshops, vendors, speakers, electric and hybrid cars, e-waste recycling, a used book sale at a nearby library.
Washington: The University of Washington is hosting a post-Earth Day trash-in, where all the university's waste for an entire day will be diverted to a central public space. Students will assist with sorting out recyclables to build awareness.
Copyright Environment News Service (ENS) 2013. All rights reserved.
Environment News Service (ENS) © 2013 All Rights Reserved.