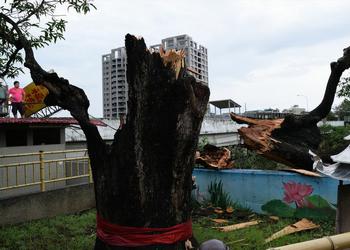 BEIJING, China, August 9, 2015 (ENS) – Typhoon Soudelor dumped the heaviest rainfall in more than 120 years on eastern China on Saturday and Sunday, leaving 22 people dead or missing and forcing hundreds of thousands to flee their homes.
The typhoon made landfall in Fujian Province late Saturday, where hundreds of homes were destroyed, thousands of trees were toppled, roads and bridges were damaged and crops were flattened.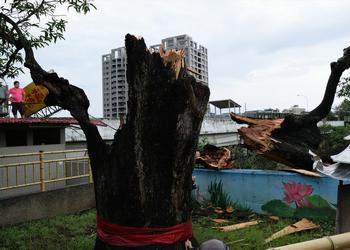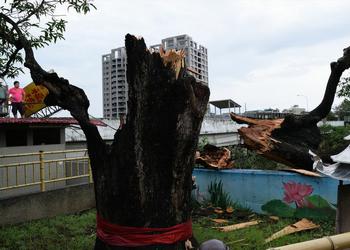 Accumulated rainwater was measured at four meters (13 feet) deep in some places.
Power supply for more than three million households was affected. As of Sunday morning electricity was restored to 1.14 million households after urgent repairs, reports the State Grid Fujian Electric Power Co., Ltd.
Three airports in Fujian province were closed, with more than 530 flights canceled. Six highways were closed, and 191 high-speed trains were canceled.
By Sunday afternoon, the typhoon had affected 1.58 million people in east China's Zhejiang Province, according the state-run Xinhua wire service.
In the hardest-hit city of Wenzhou, 12 people died and four others are missing. In the nearby city of Lishui, two more lost their lives in the storm.
Typhoon Soudelor then blew into Jiangxi and Anhui provinces. Across these provinces hundreds of thousands more people were evacuated on Saturday night, according to provincial officials.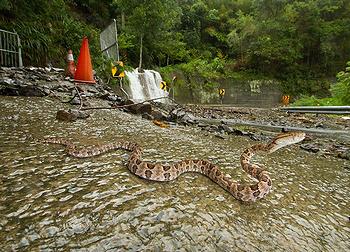 Authorities in Jiangxi evacuated tourists and temporarily closed major tourist destinations for safety's sake.
Soudelor struck the island state of Taiwan on Saturday, leaving at least six people dead, four missing and 102 injured.
Taiwan's meteorological authority Sunday morning lifted warnings for Soudelor.
The island's high-speed rail lines and regular train networks resumed service on Sunday, except for the Alishan Forest railway, which remains shut down.
Copyright Environment News Service (ENS) 2015. All rights reserved.