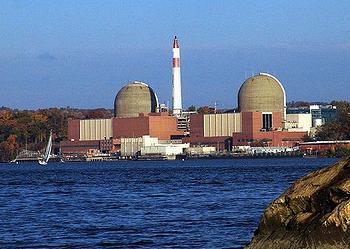 NEW YORK, New York, January 9, 2013 (ENS) – The Nuclear Regulatory Commission must permit public participation in decisions about exempting nuclear power plants from federal regulations or explain to the public why it will not do so, following a ruling by a federal appeals court this week.
With this ruling, the U.S. Court of Appeals for the Second Circuit has created a new legal standard and legal presumption in favor of public participation in "exemption" decisions at nuclear power plants.
The appeals court ruled in a case brought by Richard Brodsky, a former New York State Assemblyman representing Westchester County who is currently a senior fellow at the progressive think tank Demos in New York City and at the NYU Wagner School for Public Service.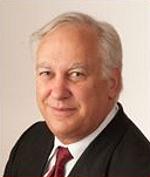 Brodsky v. NRC challenged the Nuclear Regulatory Commission's practice of issuing "exemptions" to its own health and safety regulations at Entergy's Indian Point nuclear power plant on the Hudson River in Westchester County, and doing so in secret.
The coalition that brought the litigation to court includes the Sierra Club-Atlantic Chapter and Westchester's Citizens Awareness Network, or Westcan.
The plaintiffs argued that federal law requires the Nuclear Regulatory Commission to notify and involve the public before it allows Entergy to violate NRC health and safety requirements.
In its ruling, the appeals court agreed with the plaintiffs, and expressed grave concern about the NRC's ongoing practice of making safety decisions in secret.
The court ruled that the NRC is bound by the requirement that "federal agencies examine and disclose the potential environmental impacts of projects before allowing them to proceed, which process "must involve the public."
The ruling states, "public scrutiny [i]s an "essential" part" of NRC actions, which "must insure that environmental information is available to public officials and citizens before decisions are made and before actions are taken."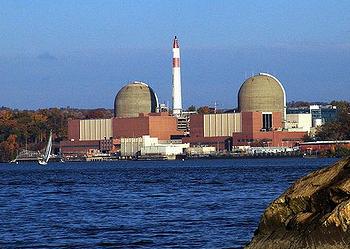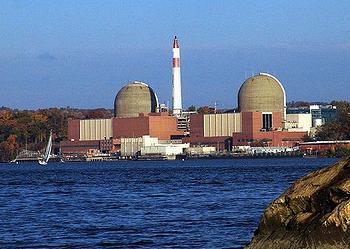 The Indian Point "exemption" challenged in Brodsky v. NRC dealt with fire safety.
NRC Rules require that the electric cables that control reactor shutdown in an emergency have fire insulation that lasts one hour. But when tested, the insulation at Indian Point lasted just 27 minutes.
Rather than require Entergy to upgrade the insulation to meet the one hour requirement, at Entergy's request the NRC issued an "exemption" that lowered the requirement to 24 minutes.
The NRC did so without notifying the public of its consideration of Entergy's request, or permitting the public to comment or participate, or attend a public hearing on the matter.
"The record before us fails to provide any agency explanation for why no public participation was deemed practicable or appropriate with respect to the challenged exemption case," the appeals court stated in its ruling.
The failed fire insulation at Indian Point was a "degradation of defense-in-depth fire protection and safe shut down in the event of a significant fire," the court ruling states.
The appeals court sent the case back down to the federal district court and required the NRC to appear and explain why public participation was "inappropriate or impracticable."
Brodsky and the other plaintiffs are calling the ruling "a substantial victory," pointing out that "there are hundreds, if not thousands, of such secret "exemptions" at Indian Point and at other reactors across the country which have weakened or evaded safety and health requirements."
It will now be possible for the public to seek an accounting of those "exemptions" and challenge them.
Environmental activist Robert F. Kennedy, Jr., who has long advocated for safety at nuclear power plants and at Indian Point in particular, said, "Our primary concern has always been public health and safety, nowhere more important than with an Indian Point reactor with the worst health and safety record in the nation and located 28 miles from New York City."
Kennedy serves as president of the Waterkeeper Alliance, is a professor and supervising attorney at Pace University School of Law's Environmental Litigation Clinic and co-hosts "Ring of Fire" on Air America Radio.
"This 2nd Circuit decision in Brodsky v NRC is a turning point in our long-running struggle to end the collusion between the NRC and the nuclear industry," Kennedy said. "It will both protect and involve the public in key NRC health and safety decisions."
Marilyn Elie, president of plaintiff organization WestCan said, "This is a victory for transparency in government and due process. It makes it possible for people to have a voice in important nuclear decisions in their community and helps hold the NRC accountable for protecting public health and safety, something it hasn't done in years."
Hamilton Fish, a Board member of Riverkeeper called the ruling, "a real victory for public safety and transparency in the critical area of nuclear oversight from a court celebrated for its commitment to free speech and the first amendment."
The plaintiffs expressed their appreciation for the intervention of then New York Attorney General Andrew Cuomo, whose early concern about this issue was noted by the court in its ruling.
Copyright Environment News Service (ENS) 2013. All rights reserved.