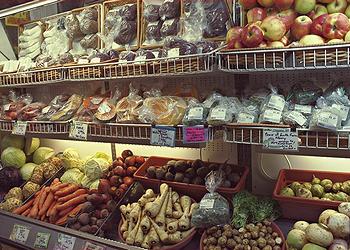 MONTPELIER, Vermont, May 23, 2014 (ENS) – Vermont Governor Peter Shumlin has signed a first-in-the-nation law requiring the labeling of food produced by genetic engineering. "I am proud that we're leading the way in the United States to require labeling of genetically engineered food," said the governor. "More than 60 countries have already restricted or labeled these foods, and now one state, Vermont, will also ensure that we know what's in the food we buy and serve our families."
"Vermonters take our food and how it is produced seriously, and we believe we have a right to know what's in the food we buy," Governor Shumlin told the crowd gathered on the State House lawn for the signing event May 8. "As you know, we're in the middle of an agricultural renaissance in Vermont because more and more Vermonters care about where their food comes from, what's in it, and who grew it," said the governor. "It makes sense that we are again leading the nation in this important step forward."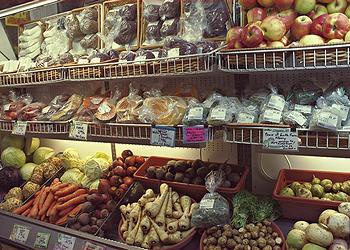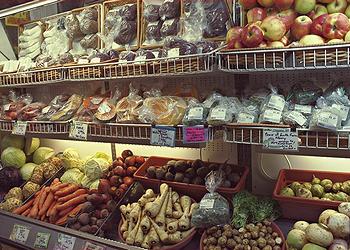 Under the new law, HB 112, food for human consumption offered for retail sale in Vermont that is entirely or partially produced with genetic engineering must be labeled to indicate this fact, as of July 1, 2016. Violators face penalties and further action by the Attorney General's Office.
The bill creates a fund to support the implementation and administration of the state labeling law, including costs and fees associated with expected challenge in court by food producers who do not want to disclose this information to consumers.
"The constitutionality of the GMO labelling law will undoubtedly be challenged," said Vermont Attorney General William Sorrell. "I can make no predictions or promises about how the courts will ultimately rule, but I can promise that my office will mount a vigorous and zealous defense of the law that has so much support from Vermont consumers."
"There is no doubt that there are those who will work to derail this common sense legislation. But I believe this bill is the right thing to do and will gain momentum elsewhere after our action here in Vermont," said Governor Shumlin.
State GMO labeling ballot initiatives in Washington and California did not win the support of voters in the 2012 election. But supporters of labeling laws in those states will try again this November. The Oregon GMO Right to Know group has begun gathering signatures to place the issue on the November ballot.
Maine and Connecticut have enacted labeling laws for genetically modified foods, but they will not take effect until other states in the region enact their own laws. Counties in Hawaii, Washington state and California have adopted laws banning or limiting genetically modified organisms.
There are 85 bills on GMO labeling before lawmakers in 30 states, with more than half introduced this year, according to the National Conference of State Legislatures, and there are two different bills making their way through Congress.
The Grocery Manufacturers Association, GMA, a national trade organization, has declared its intent to sue to overturn Vermont's new law, which it calls "critically flawed and not in the best interests of consumers."
The Vermont law, "sets the nation on a costly and misguided path toward a 50-state patchwork of GMO labeling policies that will do nothing to advance the safety of consumers," the grocery manufacturers said.
"GM crops are safe and have important benefits for people and our planet. They use less water and fewer pesticides, reduce crop prices by 15-30 percent and can help us feed a growing global population of seven billion people," the GMA argued.
"The Food and Drug Administration, World Health Organization, American Medical Association and U.S. National Academy of Science have all found that foods and beverages that contain GM ingredients are safe and materially no different than conventionally produced products," the grocery manufacturers said.
"Consumers who prefer to avoid GM ingredients have the option to choose from an array of products already in the marketplace labeled 'certified organic.' The government therefore has no compelling interest in warning consumers about foods containing GM ingredients, making this law's legality suspect at best. In light of this fact, in the coming weeks GMA will file suit in federal court against the state of Vermont to overturn the law."
The GMA is promoting federal legislation, the Safe and Accurate Food Labeling Act, HR 4432. This bill would require a label on foods containing genetically modified ingredients only if the Food and Drug Administration determines there is a health or safety risk.
Meanwhile, Attorney General Sorrell has begun the process of drafting rules to implement the new Vermont law. Over the next several weeks, the Attorney General's Office will solicit input from the public and those affected by the rules, such as food processors, grocers and other retailers, the agricultural community, and consumers.
While the Attorney General's Office will solicit comments on a proposed draft rule later this year, individuals are welcome to provide input by emailing the attorney general at: GEFoodLabelingRule@atg.state.vt.us.
Copyright Environment News Service (ENS) 2014. All rights reserved.