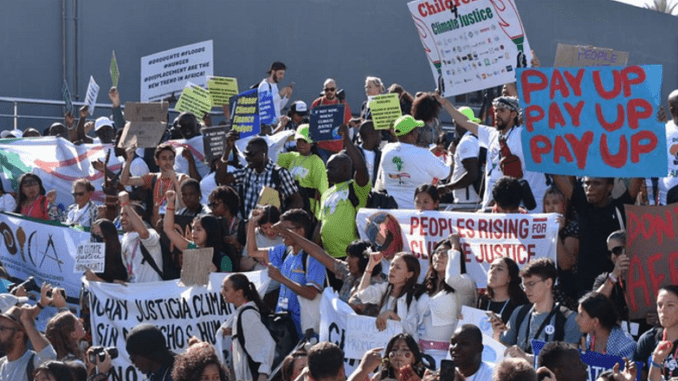 SHARM el-SHEIKH, Egypt, November 18, 2022 (ENS) – Climate activists and members of civil society have been intimidated, harassed and kept under surveillance during the United Nations COP27 climate summit in Egypt, UN human rights experts said today, urging Egyptian authorities to ensure their safety and enable their full participation.
"We are deeply concerned by reported acts of harassment and intimidation by Egyptian officials, infringing the rights of Egyptian and non-Egyptian human rights and environmental defenders at COP27, including their rights to freedom of peaceful assembly, expression, and effective participation," the independent human rights experts said.
The experts are:
– Ian Fry, Special Rapporteur on the promotion and protection of human rights in the context of climate change: An international environmental law and policy expert, Fry teaches at the Fenner School of Environment and Society of the Australian National University. He represents the Pacific island nation of Tuvalu at international talks.
– Mary Lawlor, Special Rapporteur on the situation of human rights defenders: Born and educated in Ireland, Lawlor is an adjunct professor of Business and Human Rights in the Centre for Social Innovation, School of Business, Trinity College Dublin.
– Clément Nyaletsossi Voule, Special Rapporteur on the rights to freedom of peaceful assembly and of association: A national of Togo, since 2011, he has been an expert member of the Working Group on Extractive Industries, Environment and Human Rights Violations of the African Commission on Human and Peoples' Rights.
– Fionnuala Ní Aoláin, Special Rapporteur on the promotion and protection of human rights while countering terrorism: An Irish academic lawyer specializing in human rights law, Aoláin is a university regents professor at the University of Minnesota; holder of the Robina Chair in Law, Public Policy, and Society; and faculty director of the Human Rights Center at the University of Minnesota Law School. She is concurrently a professor of law at the Queen's University of Belfast, School of Law.
– David Boyd, Special Rapporteur on human rights and the environment: An associate professor of law, policy, and sustainability at the University of British Columbia, Canada, Dr. Boyd is a member of the World Commission on Environmental Law, an expert advisor for the UN's Harmony with Nature Initiative, and a member of ELAW, the Environmental Law Alliance Worldwide.
Appointed by the UN Human Rights Council, they are not UN staff and are independent from any government or organization. They serve in their individual capacities and do not receive a salary for their work.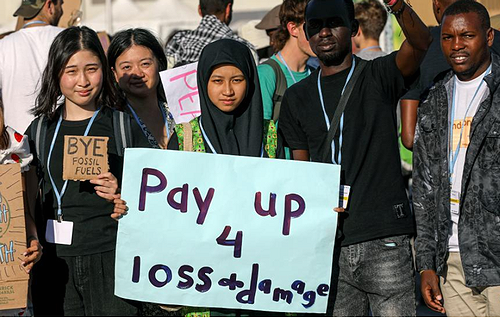 The experts said they have received reports of activists being subject to intrusive questioning at the airport when entering Egypt, raising concerns that information collected on the activities of civil society organisations during COP27 could be misused.
They expressed concern that once the spotlight shifts from Egypt at the conclusion of COP27, Egyptian human rights defenders could be targeted and risk reprisals for their engagement during the conference.
Using security as a pretext to undermine the legitimate rights of civil society to participate in public affairs in Egypt is not acceptable, the experts said, warning that Egyptian NGOs have previously been subject to harassment, intimidation and reprisals for cooperating with the UN.
"Arrests and detention, NGO asset freezes and dissolutions and travel restrictions against human rights defenders have created a climate of fear for Egyptian civil society organisations to engage visibly at the COP27," the experts said.
A lack of information and transparent accreditation criteria for Egyptian NGOs, a coordinated increase in hotel room rates, undue restrictions to freedom of peaceful assembly outside the COP27 venue, and unjustified delays in the provision of visas to those travelling from abroad were the main concerns for civil society activists, the experts said.
Civil society plays an essential role in the advancement of climate action, the experts reminded the authorities, demanding that Egypt ensure safe and meaningful participation at COP27, including for independent civil society.
"Instead of further limiting their rights, civil society actors and human rights defenders, including those working on climate rights, must be given an opportunity to raise awareness about their views and protection needs," the experts said. "We strongly believe that COP27, organised by the United Nations, should uphold the public's right to participate in the conduct of public affairs, as recognised by Egypt."
The experts are in dialogue with the Government of Egypt and the UNFCCC Secretariat over these concerns.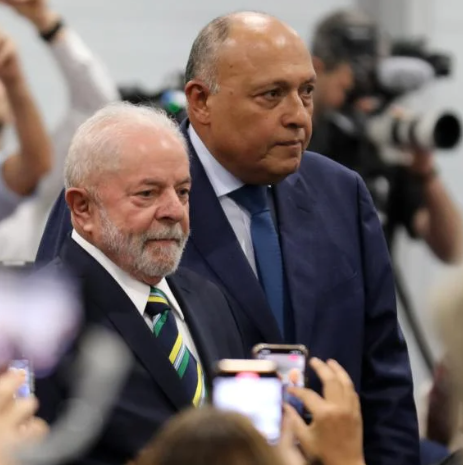 "We call on Egypt to immediately end harassment and intimidation, to ensure the rights to participation, freedom of expression and of peaceful assembly at COP27, and abstain from reprisals against civil society, human rights defenders and indigenous peoples representatives who attended COP27," they said.
The COP27 climate summit opened November 6 at the Tonino Lamborghini International Convention Center in this Red Sea resort town on the tip of the Sinai Peninsula. It was scheduled to wrap up today, but will certainly spill over into Saturday, and possibly into Sunday as well as negotiators struggle to finalize language on finance and technical issues.
COP 27 President Sameh Shoukry, Egypt's Minister of Foreign Affairs, acknowledged that more time is required to wind up the talks, urging parties to bring the meeting "to a close tomorrow with a balanced, ambitious outcome."
While finance talks may be edging closer to agreement, draft texts are not yet finalized. Negotiators are trying to work through an enormous volume of detailed, technical information required to set the rules for future market and non-market-based mechanisms.
Featured image: Climate activists and civil society groups gathered in protest outside the COP27 venue. November 18, 2022 (Photo courtesy United Nations)
© 2022, News Editor. All rights reserved.