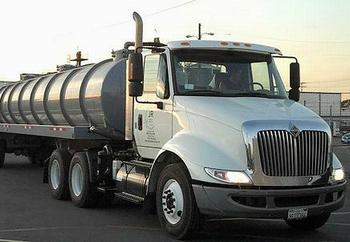 BOULDER, Colorado, May 21, 2013 (ENS) – A new biodiesel production plant to be built in Boulder will make 11.5 million gallons a year of the clean burning fuel from used cooking oil collected from local restaurants.
Two companies – Bio Plant Technologies LLC and GHP Biodiesel USA Inc. – have signed an agreement to build and operate the new biodiesel plant in this university town with its multitude of restaurants where the University of Colorado has its largest campus.
Bio Plant Technologies, operating as ClearEcos, is a Colorado-based used cooking oil collector that was founded five years ago with the goal of improving air quality in the Colorado Front Range region just east of the Rocky Mountains, the most populous region in the state.
Announcing the agreement on Monday, Bio Plant CEO Kurt Lange said, "Together with our restaurant partners, we will create a cleaner environment and cleaner communities in Colorado."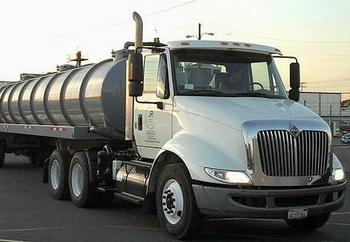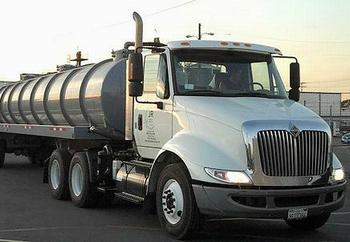 "The usage of local restaurants' grease to create biodiesel for our municipal fleets ensures that the economic and environmental benefits of our business stay in the region," said Lange. "As our business grows, we will continue to create jobs for Colorado."
The new endeavor is a blend of U.S. restaurant grease and German engineering ingenuity.
GHP Biodiesel USA Inc. has its origins in Germany and is a technology provider for biodiesel production systems offering flexible multi-feedstock conversion.
Gregory Gettinger, chief executive of GHP Biodiesel USA said, "We are happy to announce this strategic merger between the UCO [used cooking oil] collection and the biodiesel production."
"The synergies in production and logistics are striking," he said. "Moving up the value chain from used oil collection to an integrated energy provider is a logical strategic step in this industry."
As a result of GHP's four years of biodiesel production experience in Germany, the company has developed its own decentralized, modular and containerized technology to serve the global market.
By recycling used cooking oil into clean-burning biodiesel, ClearEcos and GHP intend to prevent millions of pounds of the greenhouse gas carbon dioxide (CO2) and other toxic substances from entering the atmosphere.
The production and use of B100 biodiesel, compared to petroleum diesel, results in a 78 percent reduction in CO2 emissions, says the U.S. Environmental Protection Agency.
Biodiesel reduces particulate matter that causes asthma and lung cancer, by half. Biodiesel contains no sulfates, reduces amount of carbon monoxide released into the atmosphere by 50 percent, and reduces the emission of unburned hydrocarbons.
Filling up with biodiesel increases the lubricity in engines and reduces the amounts of carbon and soot buildup.
The U.S. EPA advises that biodiesel has low toxicity, so there is less damage than petroleum diesel if spilled or otherwise released to the environment.
Biodiesel biodegrades about four times faster than petroleum diesel and it is less combustible, safer to handle, store, and transport.
ClearEcos uses glycerine, an abundant byproduct of the biodiesel production process, to create superior, biodegradable cleaning solutions. These products are safer for users and safer for the environment than the harsh chemicals normally used in the restaurant industry, says Lange.
Bio Plant Technologies provides the only closed loop used cooking oil-biodiesel-return to local communities system in Colorado.
Lange says, "By using a recycled product we are able to reduce waste and avoid using foodstocks that could be better used to feed hungry people."
Copyright Environment News Service (ENS) 2013. All rights reserved.