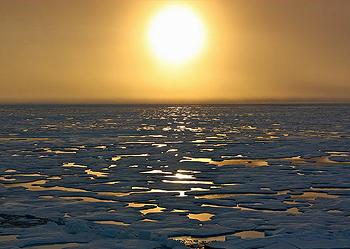 ANCHORAGE, Alaska, April 11, 2013 (ENS) – ConocoPhillips has called a halt to its 2014 oil exploration plans in Alaska's Chukchi Sea "given the uncertainties of evolving federal regulatory requirements and operational permitting standards," the company announced Wednesday.
The company has determined "it would not be prudent at this time to make the significant monetary commitments needed to preserve the option to drill in 2014," Trond-Erik Johansen, president of ConocoPhillips Alaska, said from the company's Anchorage office.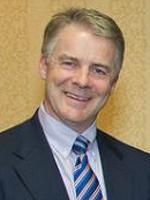 "While we are confident in our own expertise and ability to safely conduct offshore Arctic operations, we believe that more time is needed to ensure that all regulatory stakeholders are aligned," said Johansen.
The decision follows last month's announcement by the Department of the Interior that Shell Oil would have to provide a detailed plan addressing numerous safety issues before it could resume its drilling operations in Alaska's Chukchi and Beaufort Seas.
Shell halted its plans to its Arctic drilling program this year, after the outlay of some $4.5 billion.
Last season, operating under the first Arctic drilling permits granted in decades, Shell experienced many problems with its two drill ships. One grounded in stormy weather in the Gulf of Alaska, a fire broke out aboard the other and inspections revealed a host of environmental and safety violations.
The Arctic is melting as the climate warms, but not quickly enough for oil companies eager to extract oil from beneath the seabed. Environmental groups have long warned that Arctic conditions are too severe for safe oil drilling and that if a spill were to happen it would be impossible to clean up.
In its announcement, ConocoPhillips cited a recent Department of the Interior report that calls on industry and government to work together to develop an Arctic-specific model for offshore oil and gas exploration in Alaska.
This model would focus on standards in the areas of drilling, maritime safety and emergency response equipment and systems.
"We welcome the opportunity to work with the federal government and other leaseholders to further define and clarify the requirements for drilling offshore Alaska," Johansen said. "Once those requirements are understood, we will re-evaluate our Chukchi Sea drilling plans. We believe this is a reasonable and responsible approach given the huge investments required to operate offshore in the Arctic."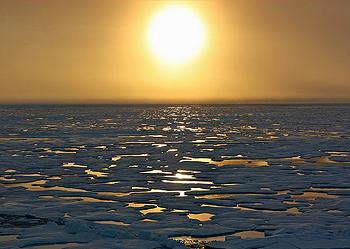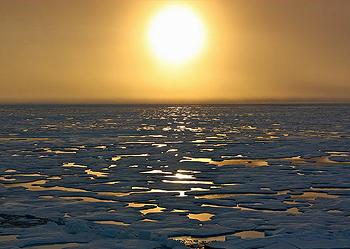 In 2008, ConocoPhillips was awarded 98 exploration lease tracts in the Chukchi Sea Outer Continental Shelf. Johansen said the company has more than 50 years of Arctic experience drilling both onshore and offshore Alaska.
ConocoPhillips is Alaska's largest oil producer, operating the Kuparuk and Alpine fields and maintaining a working interest in the Prudhoe Bay unit and the Trans Alaska Pipeline System.
In March, a Statoil executive said the Norwegian state oil company would abandon plans for Arctic offshore drilling if exploration proves too risky.
Tim Dodson, Statoil's executive vice president of global exploration, told a reporter from center for American Progress at the IHS CERAWeek conference in Houston, that the company has still not decided whether it will move forward with Arctic drilling.
"We've [said] we wouldn't drill before 2015. Whether that means we drill in 2015, or maybe not until 2016 or whether we'd drill at all, I think maybe the jury's still a little bit out on that," Dodson said.
After spending millions in 2008 to purchase leases in the Chukchi Sea, Statoil had planned to begin drilling in 2014, but delayed those plans by a year after observing Shell's difficulties.
In April 2012, insurance giant Lloyd's of London issued a report calling offshore drilling in the Arctic "a unique and hard-to-manage risk." The report advised oil companies to "think carefully about the consequences of action" before exploring in the region.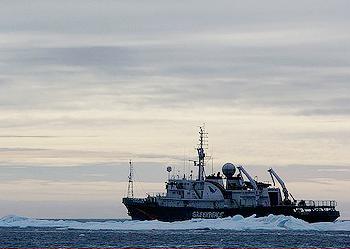 Environmental groups are pleased that oil companies are rethinking their plans for Arctic drilling.
Greenpeace International Arctic campaigner Ben Ayliffe said, "These decisions are an admission that the oil industry is still not capable of meeting the enormous challenges posed by operating in the world's most extreme environment. The time has come for governments around the world to call for a permanent halt to the reckless exploitation of the far north."
"ConocoPhillips blames regulatory uncertainty for its decision and it's understandable that the U.S. administration is feeling the heat as public scrutiny of industrial operations in the Arctic has never been more prominent," said Ayliffe.
More than 600,000 people from around the world have now taken action with Greenpeace to tell President Barack Obama to permanently ban drilling in the U.S. Arctic."
"Despite these announcements, the threat posed by the oil industry remains," Ayliffe said. "These companies have only announced a pause in their plans to open up the Arctic."
This week Greenpeace sent a team of 16 young people from around the world to the North Pole. "They're on a mission on behalf of millions to declare this sensitive area a sanctuary for the whole planet and to keep this place off-limits to oil companies."
The trekkers are carrying with them a time capsule that contains a declaration with 2.7 million signatures calling for the Arctic to be made a global sanctuary. They plan to lower the capsule and a "Flag for the Future" through 4.3 kilometers of freezing water to the seabed beneath the North Pole.
Members of the Arctic Council, the governing body comprised of foreign ministers and senior officials from Arctic states, will also be at the North Pole this week.
One of the Greenpeace trekkers, Josefina Skerk, a member of the Sami Parliament in Sweden, sent a letter to Gustaf Lind, Swedish chair of the Arctic Council's Senior Arctic Officials, requesting a meeting with the Arctic officials. Lind accepted the invitation and the groups now hope to meet at the North Pole, weather permitting.
Copyright Environment News Service (ENS) 2013. All rights reserved.