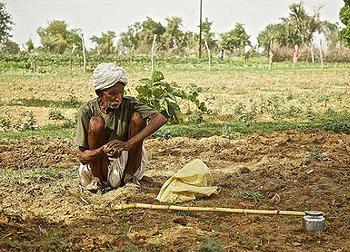 MANILA, Philippines, August 20, 2014 (ENS) – Climate change will slash up to nine percent off the South Asian economy every year by the end of this century if the world continues on its current fossil-fuel intensive path, the Asian Development Bank warns in a new report.
The human and financial toll could be even higher if the damage from floods, droughts, and other extreme weather events is included, the bank says.
"South Asia's economy is under serious threat and the lives and livelihoods of millions of South Asians inhabiting the region's many mountains, deltas, and atolls are on a knife edge," said Bindu Lohani, ADB vice-president for knowledge management and sustainable development.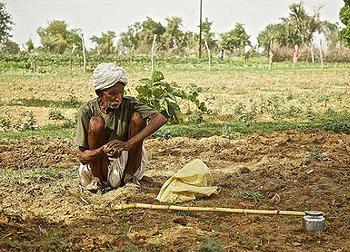 "Countries must respond individually and collectively to cope with rising sea levels, disrupted water, food, and energy supply and increased disease," he urged.
Released Tuesday, the report "Assessing the Costs of Climate Change and Adaptation in South Asia," predicts that by 2050, the collective economy of six South Asian countries will lose an average 1.8 percent of its annual gross domestic product, rising to 8.8 percent by 2100.
The six countries are: Bangladesh, Bhutan, India, the Maldives, Nepal, and Sri Lanka.
The forecast assumes a 4.6°C rise in global temperatures, but the bank says that given the uncertainties of climate change, there is a slight chance that annual losses could hit 24 percent by 2100.
The Maldives and Nepal would be the hardest hit, losing up to 12.6 percent and 9.9 percent of their economies, respectively, every year, by 2100.
Meanwhile, Bangladesh would lose 9.4 percent, India 8.7 percent, Bhutan 6.6 percent, and Sri Lanka 6.5 percent.
The impact and cost of climate change in South Asia will depend on how the global community tackles the issue, according to the report.
If the world continues on its current path, South Asia will need to spend at least $73 billion, or an average of 0.86 percent of its GDP every year between now and 2100 to adapt to climate change damage.
On the other hand, if countries around the world act together to keep the rise in global temperatures below 2°C under the so-called Copenhagen-Cancun agreement, then South Asia's economy would only be reduced by 1.3 percent annually by 2050 and 2.5 percent by 2100, the bank says.
The cost of shielding South Asia's economy from the worst of the impacts would be nearly halved to around $40.6 billion, or 0.48 percent of GDP.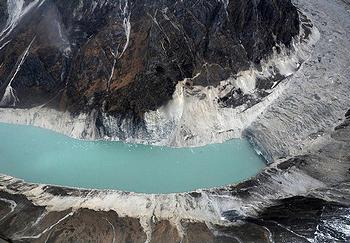 Almost all areas of South Asia will suffer as temperatures rise. While farmers in some parts of the region may benefit from warmer weather, overall the impact on agriculture will be negative.
Annual rice production could increase by as much as 16 percent in Nepal's hills and mountains by 2080, but drop as much as 23 percent in Bangladesh, Bhutan, India, and Sri Lanka by that time.
A one-meter (39 inch) rise in sea levels, inundating coastlines, would affect 95 million people and would endanger another 100 million people when there are storm surges.
Changes in precipitation will make it harder to meet energy and water needs, with India's water shortfall forecast to hit 400 billion cubic meters by the 2050s. These changes will also bring an increase in cases of dengue and diarrhea.
Many South Asian nations have already developed measures to deal with climate change. The report urges these countries to make climate change measures a core element of their national development plans and coordinate them across government departments and with the private sector and civil society.
The bank is encouraging these six countries to work better together to spur critical investment in climate adaptation and mitigation measures and share knowledge and new ideas.
Environment News Service (ENS) © 2014 All Rights Reserved.