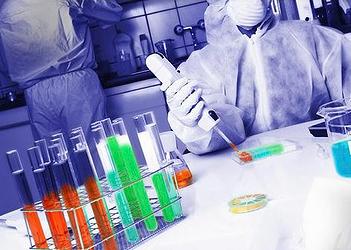 GENEVA, Switzerland, April 19, 2018 (ENS) – The World Business Council for Sustainable Development, WBCSD, is launching a first-of-its-kind guidance for the chemical industry to help the industry assess sustainability "signals" across their entire product portfolio, then steer their portfolio towards improved sustainability outcomes.
These signals include chemical hazard and exposure along the life cycle of a substance; anticipated regulatory trends; environmental and social impacts, market perception and the UN Sustainable Development Goals.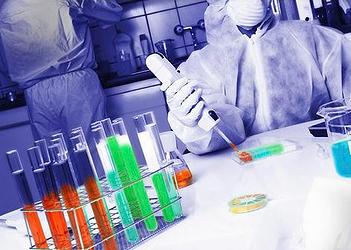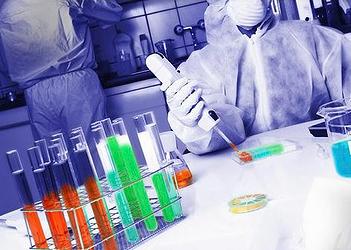 This Methodology provides specific guidance for the chemical industry that builds off the WBCSD's Framework for Portfolio Sustainability Assessments, PSAs, released in October 2017.
Companies that are steering their portfolios are finding that they can make better decisions and develop more robust strategies, the WBCSD said in a statement on Tuesday, announcing the Chemical Industry Methodology for Portfolio Sustainability Assessments.
Companies that follow this guidance "have a higher growth rate for more sustainable solutions; provide credible communication on sustainability benefits; develop stronger customer and stakeholder relationships; reduce risks across a range of issues; and improve their corporate image," says the WBCSD.
AkzoNobel, BASF, Clariant, Covestro, DSM, Eastman Chemical, Evonik Industries, SABIC and Solvay collaborated to provide guidance that the wider chemical industry and its stakeholders can use to assess and understand the product portfolio.
Using these signals, companies can direct efforts to improve sustainability across various functions, including research and development, mergers and acquisitions, innovation, marketing, communication and design.
Chemical companies frequently come under criticism by environmental groups for producing substances that harm human health and the environment and doing so in ways that pollute the environs of their production facilities.
The German multinational chemical company BASF, for instance, is one of the world's largest producers of chemical plastic softening agents, phthalates. Friends of the Earth Germany and Greenpeace, among other groups, have criticized BASF for producing these products, since recent studies have shown that phthalates can interfere with human reproductive capacities.
BASF also attracted criticism in 2013 when the company joined chemical companies Bayer and Syngenta in challenging the European Union's decision to restrict the use of pesticides that are harmful to pollinators, such as Fipronil, which is highly toxic to bees.
Fipronil is also harmful to humans and has been linked to hormone disruption, thyroid cancer, neurotoxicity and reproductive effects in mammals.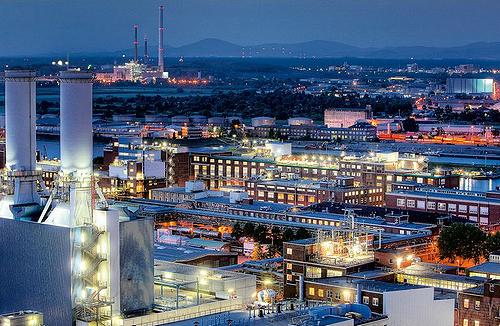 Now, however, BASF is reaching for sustainability. In March, as monarch butterflies prepared to fly north, BASF encouraged farm families to provide a layover for them by planting milkweed habitats along the migration path as part of the company's Monarch Challenge.
"BASF is partnering with them to establish milkweed habitats in non-crop areas of their land," said Chip Shilling, BASF Sustainability Strategy Manager. "We hope programs like the Monarch Challenge can help restore and preserve the monarch population for future generations, while demonstrating how milkweed can thrive alongside modern agricultural practices."
In April, BASF and arc-net, announced a collaboration focused on using blockchain technology to capture and analyze sustainability parameters in livestock production along the value chain. arc-net is a technology company utilizing blockchain technology to provide transparency in the agri-food industry. As part of this collaboration, BASF will use its tailored calculation tool, AgBalance™ Livestock to provide science-based information on environmental impacts along the animal production value chain.
"Venturing into this collaboration with arc-net is a key milestone in our efforts to enable our customers to grow sustainably," said Alexa Beaver, Digital Innovation, BASF. "We never stop thinking about what more we can do to create valuable sustainable measures, and this project is a great step forward."
The International Council of Chemical Associations, ICCA, which represents chemical manufacturers and producers worldwide, is on board with the industry's new sustainability direction.
The ICCA has joined UN Environment's #BeatPollution initiative and commits to combatting pollution by expanding its voluntary Responsible Care program to "reduce emissions and increase global capacity to manage chemicals safely."
Although all companies testing the WBCSD guidance were found to strive for broad coverage of business activities and increased scope of reporting, no single pathway to successful implementation was identified. Instead, the guidance states, companies were found to advance in different ways towards their goal.
1. Companies may start by involving a broad range of business activities and gradually increase the scope of reporting over time.
2. Alternatively, companies may opt to introduce PSAs in a pilot business and realize an adequate level of quality and detail before further rolling out to other businesses.
3. By combining above approaches, companies may implement a roadmap which foresees in alternating upgrades in scope and granularity, with further expansions of business coverage.
4. Mergers and acquisitions may result in a temporary reduction of business coverage and/or a temporary decrease in the level detail or quality of available data.
5. Although most companies strive to achieve a high coverage of business activities with an adequate level of detail in the assessments, most companies experience that the end goal is a moving target, as stakeholder requirements change over time.
Following the release of this guidance, WBCSD says its member companies will build from these efforts through the sharing of best practices and lessons learned.
Copyright Environment News Service (ENS) 2018. All rights reserved.
© 2018, News Editor. All rights reserved.