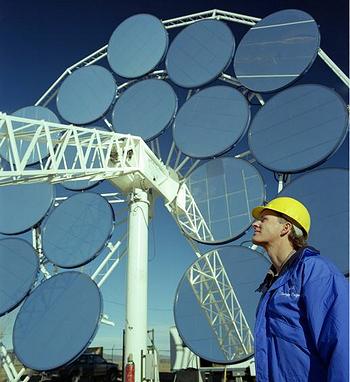 MARRAKECH, Morocco, November 16, 2016 (ENS) – More than 365 businesses and investors from Fortune 500 firms to family-owned businesses sent a message today to President Barack Obama and President-elect Donald Trump reaffirming their support for the historic Paris Agreement on Climate and the need to accelerate the transition to a low-carbon global economy.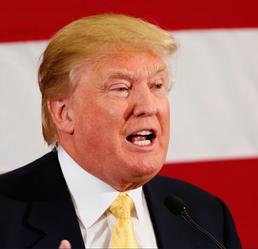 The Paris Agreement is the first-ever global, legally binding framework to address climate change. The largest emitters, including China, the United States, India, Brazil, the European Union and more than 100 other nations, representing more than three-fourths of global greenhouse gas emissions, have formally ratified or joined the agreement. It entered into legal force on November 4.
In a statement of support today at the 22nd Conference of the Parties to the UN Framework Convention on Climate Change, COP22, in Marrakech, the business group said, "Implementing the Paris Climate Agreement will enable and encourage businesses and investors to turn the billions of dollars in existing low-carbon investments into the trillions of dollars the world needs to bring clean energy prosperity to all. Failure to build a low-carbon economy puts American prosperity at risk."
Trump and his transition team are reportedly looking at ways of rapidly withdrawing from the Paris climate agreement soon after he takes office on January 20, 2017.
Among the U.S. businesses signing the statement are DuPont, Gap Inc., General Mills, Hewlett Packard Enterprise, Hilton, HP Inc., Kellogg Company, Levi Strauss & Co., L'Oreal USA, NIKE, Mars Incorporated, Schneider Electric, Starbucks, VF Corporation, and Unilever. They joined Ceres, We Mean Business and WWF in signing the statement.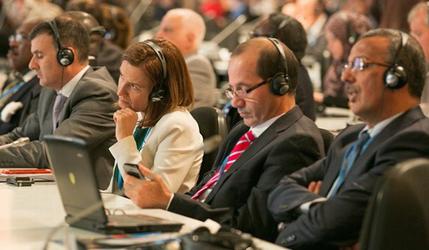 The full statement and list of signatories are located at www.lowcarbonusa.org.
"The enormous momentum generated by the business and investment community to address climate change cannot be reversed and cannot be ignored by the Trump administration. That train has left the station and to stand in its way is folly," said Matt Patsky, CEO of Trillium Asset Management, a U.S. employee-owned sustainable investment management firm with over $2 billion in assets under management.
"We know that now is the time to remind the incoming administration that virtually every company in the Fortune 500 and over $100 trillion in investor assets has acknowledged the reality of climate change and the need to address it head on," Patsky said.
"Now more than ever, Levi Strauss & Co. believes it is important to reaffirm our commitment to address climate change by supporting the Paris Climate Agreement," said Michael Kobori, vice president of sustainability at Levi Strauss & Co, the giant jeans and garment company based in San Francisco.
"Building an energy-efficient economy in the U.S., powered by low-carbon energy will ensure our nation's competitiveness and position U.S. companies as leaders in the global market," Kobori said, "all while doing the right thing for our planet."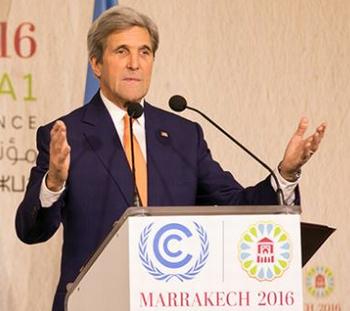 U.S. Secretary of State John Kerry today tried to reassure the delegates to COP22 that the United States still supports the Paris Agreement.
"No one can deny the remarkable progress that we have made – progress that actually was pretty hard to imagine even a few years ago. The global community is more united than ever not just in accepting the challenge, but in confronting it with real action, in making a difference," said Kerry. "And no one should doubt the overwhelming majority of the citizens of the United States who know climate change is happening and who are determined to keep our commitments that were made in Paris."
In their statement, the businesses pledged to do their part, in their own operations and beyond, to realize the Paris Climate Agreement's commitment of a global economy that limits global temperature rise to well below two-degrees Celsius relative to pre-industrial temperatures.
They are calling on elected U.S. leaders to support:
* – Continuation of low-carbon policies in order to allow the U.S. to meet or exceed its promised national commitments.
* – Investment in the low-carbon economy at home and abroad in order to give financial decision-makers clarity and boost investor confidence.
* – Continued U.S. participation in the Paris Climate Agreement in order to provide the long-term direction needed to limit global warming.
"The Paris Agreement was a vital step forward, but its power is in our collective action," said Lara Birkes, chief sustainability officer, Hewlett Packard Enterprise. "Business and government leaders must urgently work together to drive a thriving, low-carbon economy."
"It is vital that the business community demonstrates its ongoing commitment to tackling climate change," said Barry Parkin, chief sustainability and health and wellbeing officer at Mars Incorporated.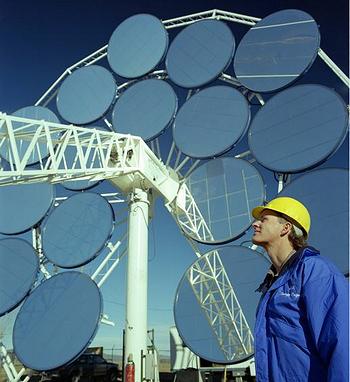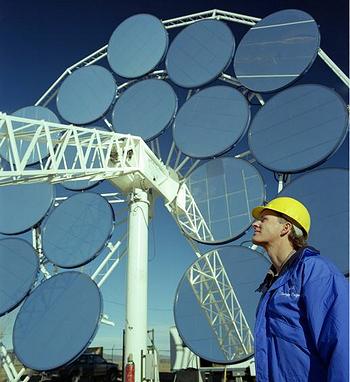 "This is an important moment in global political and economic history, and we absolutely must come together to solve the immense challenges facing the planet. Climate change, water scarcity and deforestation are serious threats to society," said Parkin. "It is imperative that global businesses, like Mars, do their part to face down those threats."
"Blue Cross Blue Shield of Massachusetts is committed to creating a low-carbon economy and creating healthy environments for our associates, members and communities," said Kyle Cahill, director of sustainability and environmental health at Blue Cross Blue Shield of Massachusetts. "We strongly support continued U.S. participation in the Paris Agreement to help address climate change, one of our biggest public health threats today."
"Elections change our leadership but they don't change reality," said Matthew Hamilton, sustainability director at Aspen Skiing Company. "Thirty more frost free days are thirty fewer days we can make snow increasing the pressure on our business. The Paris agreement is critical to our business and the 6.1 million employees of the outdoor recreation industry."
"Reynders, McVeigh Capital Management, LLC reaffirms our support of the Paris Climate Agreement to ensure we are doing our part to get to a low carbon future," said Maria Arabatzis, portfolio manager and shareholder engagement manager at the financial consulting firm in Boston, Massachusetts.
"Kentucky needs to grow its clean economy more than many other states," Zaurie Zimmerman, CEO of The Lion Company in Louisville, Kentucky. "Affirming the U.S. commitment to the Paris Agreement is a crucial strategy in keeping the U.S., and eventually Kentucky, truly competitive in the global economy."
Support for the Paris Agreement on climate extends well beyond U.S. borders.
"Delivering on the Paris Agreement is an opportunity and responsibility for all," said Feike Sijbesma, CEO and Chairman of the Managing Board, Royal DSM, a Dutch multinational active in the fields of health, nutrition and materials. "Now is the time to future proof our economies by investing in, among other, low-carbon infrastructure. Together we can create new jobs and build our infrastructure while securing clean air and sustainable energy."
Member of the European Parliament Seán Kelly said the 175 countries, business leaders and politicians that support the historic climate change agreement achieved in Paris last December will not allow US President-elect Trump to derail the deal.
Speaking at COP22 climate talks in Marrakech, where he is representing the European Parliament, Kelly described the landmark climate change deal as "unstoppable now."
Kelly pointed out that 100 countries have now adopted the deal to limit the impact of climate change agreed at the UN COP21 conference in Paris last December, to protect our environment and planet for future generations.
This week, 200 nations are represented in Marrakech at COP22. They are working towards an agreement on how this will be implemented and monitored.
All speakers in Marrakech have expressed a determination to ensure that the Paris Agreement is put in place. MEP Kelly said, "Trump cannot be allowed to derail it. Our climate change ambition must to go up, not down. We cannot weaken our resolve."
Copyright Environment News Service (ENS) 2016. All rights reserved.