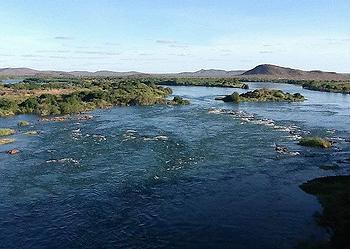 BRASILIA, Brazil, August 23, 2012 (ENS) – A Brazilian Federal Court ruled today that environmental permits for more than 120 proposed hydropower plants in the Upper Paraguay River Basin cannot be issued without first doing environmental impact assessments.

The decision covers hydropower development in the western Brazilian states of Mato Grosso and Mato Grosso do Sul.
The court injunction responds to a request from state and federal prosecutors in Mato Grosso do Sul. The prosecutors presented a civil case to the 1st Federal Court seeking suspension of the installation of 126 hydroelectric projects in the surrounding Pantanal region.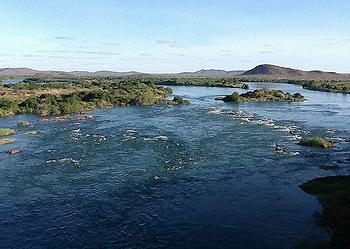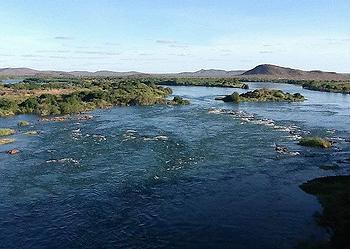 Arising on the eastern slopes of the Andes mountain range, at altitudes above 4,000 meters, the Paraguay River subbasin extends across the vast central plains of South America and the globally significant Pantanal wetlands.
The basin is of strategic importance for water resources management in the countries that share its waters – Brazil, Bolivia, and Paraguay. It includes two distinct areas, the plateau, or Planalto, and the floodplain, or Pantanal.
One of the world's largest wetlands, the Pantanal covers some 200,000 square kilometers (77,230 square miles) in Mato Grosso and Mato Grosso do Sul near Brazil's borders with Bolivia and Paraguay.
Caimans, giant otters, jaguars, tapirs, giant anteaters, capybaras, hyacinth macaws and jabiru storks inhabit the Pantanal.
Today, the court determined that Brazilian environmental agencies must suspend all environmental licensing processes underway and not grant new licenses until a Strategic Environmental Assessment of the entire basin is made.
The hydropower projects already in operation may continue to generate power, the court determined, but their licenses cannot be renewed.
The court found "clear evidence" that hydropower developments are being installed across the Upper Paraguay River Basin without the observance of basic protective standards, including prior environmental impact assessments.
The expansion of hydroelectric generation in the upper basin has brought with it an increase in industry, agriculture, transport and settlements, according to a study done for the UN Food and Agriculture Organization.
These developments have resulted in increases in deforestation, soil erosion, changes in water quality and reduced fisheries opportunities in both the upper and lower Paraguay River basins.
Without mitigation of environmental damage, the proposed expansion of hydropower development in the region would alter the Pantanal's flooding cycle. This, coupled with irrigation, deforestation and non-integrated infrastructure, poses serious threats to the vitality of entire Paraguay-Parana river system.
Copyright Environment News Service (ENS) 2012. All rights reserved.