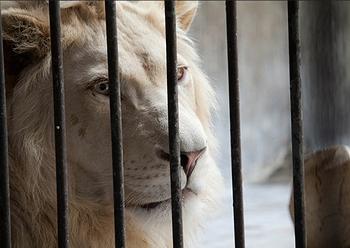 BEIJING, China, January 22, 2018 (ENS) – The African Wildlife Foundation and the Beijing Zoo today launched a partnership intended to enhance China's participation in sustainable conservation of Africa's wildlife and wild lands.
In an event at the Beijing Zoo, the partners signed a Memorandum of Understanding signifying the need for genuine concerted strategies and action in ensuring conservation of the environment, wildlife, and wild lands in a modernizing Africa.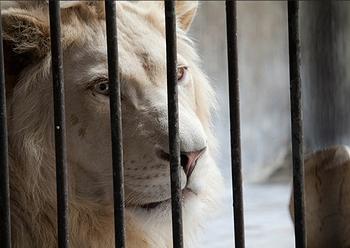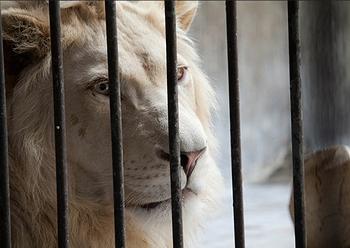 The African Wildlife Foundation said the partnership "ushers in a new era of global allegiance to wildlife protection."
Speaking at the signing ceremony, AWF President Kaddu Sebunya said, "China is increasingly providing leadership on conservation through proactive policies, and Africa – and the world – is watching."
Founded in 1961 and based in Washington, DC, the AWF claims to be the oldest and largest conservation organization focused solely on the African continent. AWF today expressed its commitment to amplifying the African voice in wildlife and wild lands conservation, globally.
"This partnership gives us an opportunity to bolster our work in China, and an ability to push for greater Chinese involvement in Africa's conservation agenda, in which China is a key partner. I believe this collaboration, ultimately, will enhance opportunities to promote greater China-Africa engagement in conservation as a whole," said Sebunya.
Beijing Zoo, owned by the People's Republic of China, is a public zoological park opened in 1906, and claims to be the most authoritative center of zoological research that studies and breeds rare animals from various sources, including Africa.
The Beijing Zoo is visited by more than eight million people each year. It occupies about 89 hectares (220 acres) and displays over 450 species of animals.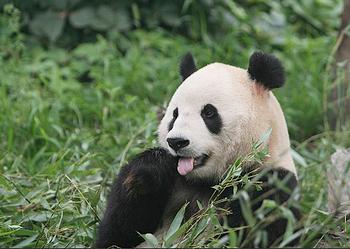 The zoo is known for its collection of rare animals endemic to China, including the giant pandas, the zoo's most popular animals. The zoo holds rare red pandas, native to the eastern Himalayas and southwestern China, the golden snub-nosed monkey, South China tiger, white-lipped deer, crested ibis, Chinese alligator, and Chinese giant salamander.
Other endangered or threatened species housed here include a Siberian tiger, yak, Przewalski's horse, snow leopard, Tibetan gazelle, and kiang, an Asian wild ass with a thick furry coat, native to the Tibetan plateau.
The zoo also has a broad collection of large animals such as Asian black bears, Asian and African elephants, rhinoceroses, lions, clouded leopards, flamingos, chimpanzees, gorillas, hippopotamuses, jaguars, kangaroos, lemurs, tapirs, zebras, otters, penguins, polar bears, beluga whales and sea turtles.
The mission statement of the Beijing Zoo is to "protect wildlife and wild lands and promote biodiversity research and education."
The Beijing Zoo will collaborate with AWF to provide targeted information to enhance the visitor experience at the zoo while raising the Chinese public's awareness regarding African wildlife.
In his remarks during the signing, Li Xiaoguang, director of the Beijing Zoo said, "The zoo appreciates the role played by AWF as an important partner in undertaking long-term collaborations to raise awareness of the plight of African wildlife and wild lands, while engaging in activities targeted to reducing illegal trade in African fauna and flora."
"We believe the partnership will provide an appropriate platform to enhance visitors' experiences at the zoo and raise awareness of the general public in China regarding African wildlife and wild lands," said Li.
This agreement creates an environment conducive to a sustained and balanced economic agenda that doesn't undermine natural ecosystems, he said.
The partners expressed the hope that this effort will serve to reduce the illegal trade of African plants and animals throughout the entire Asian continent.
Copyright Environment News Service (ENS) 2018. All rights reserved.