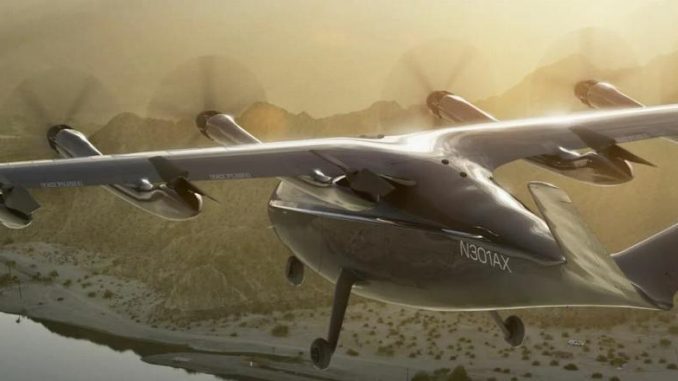 MIAMI, Florida, April 22, 2021 (ENS) – Autonomous air taxis will fly the skies over Miami, Florida by 2024, if plans by California-based Archer Aviation come to fruition. The company's Miami announcement came a week after Archer executives met with Miami Mayor Francis Suarez to discuss the company's intention to establish an urban air mobility network in the South Florida city to serve its nearly 500,000 residents.
"We know that infrastructure and transportation solutions in southern Florida must change over the next decade to curb carbon emissions, decrease traffic, and create the multimodal transportation networks of the future," said Mayor Suarez.
"The City of Miami is dedicated to collaborating with Archer to build one of America's first UAM networks and work towards overcoming the geographical challenges of our water-locked areas currently only accessible via congested roadways," the mayor said.
Demand for Archer Aviation's air taxis is taking off. The company has just announced a US$1 billion order by United Airlines for its five-seater eVTOL aircraft, which is designed to fly 60 miles on a charge at speeds of up to 150 mph powered by 12 electric motors.
"Fundamental to our success, and indeed the success of the entire eVTOL industry, is the support of progressive leaders like Mayor Suarez in supporting innovative new modes of transportation," said Brett Adcock, co-founder and co-CEO of Archer. "Archer will develop a UAM network in Miami to support eVTOL aircraft, and create a service with a price equivalent to rideshare services on the market today.
Archer has not yet mass produced its electric vertical take-off and landing aircraft, The aviation company plans to unveil its full-scale eVTOL later this year and is aiming to begin volume manufacturing in 2023.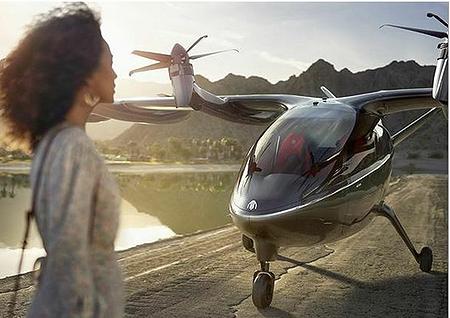 Many of the world's largest aerospace and automotive companies are excited about the possibilities for electric vertical takeoff and landing (eVTOL) aircraft, seeing them as a disruptive mode of transport with new uses such as air taxis. These aircraft use electric power to hover, take off, and land vertically, initially with a pilot, in the future, autonomously.
A new report by the international market research firm IDTechEx shows that companies such as Boeing, Airbus, Embraer, and Bell have ongoing eVTOL development programs. The major aerospace suppliers Raytheon, GE, SAFRAN, Rolls-Royce, and Honeywell, are all investing in eVTOL-related technologies including electric and hybrid-electric powertrain components, systems for autonomous flight and advanced air traffic management systems.
Composite material manufacturers like Toray and Hexcel have been working with manufacturers on the advanced lightweight materials required for several facets of eVTOL design.
The automotive industry is taking great interest as well, with Toyota, Hyundai, Geely, Stellantis, Daimler, and General Motors all funding, collaborating on, or conducting their own eVTOL projects, IDTechEx reports in "Air Taxis: Electric Vertical Take-Off and Landing Aircraft 2021-2041."
Toyota invested nearly $400 million in eVTOL start-up Joby Aviation in January 2020, and in December Joby Aviation's four-passenger prototype received the first airworthiness approval from the U.S. military for eVTOL aircraft. Other aircraft companies are close behind.
Toyota's was a $590 million funding round that was joined by private fund manager Baillie Gifford, which famously invested early in Tesla stock at $6 per share.
Baillie Gifford also has invested $35 million in the German eVTOL company Lilium, recognizing "the long-term potential of this transformative emerging market," the IDTechEx report states.
There are a host of other eVTOL start-ups around the world – Volocopter in Germany, EHang in the China, SkyDrive in Japan, Vertical Aerospace in the UK, and Jaunt Air Mobility and Beta Technologies in the United States, which are at various stages on the way to a commercial product, IDTechEx reports, adding that a number of companies are now conducting manned test flights of their eVTOL aircraft.
Archer announced its launch on May 21, 2020. With a facility adjacent to the Palo Alto Airport in the San Francisco Bay Area, Archer is "dedicated to reshaping urban air mobility, focusing on saving time for users in urban areas."
"Cities across America are looking for solutions to traffic and mobility challenges. Our collaboration with Miami will bring quick, safe, affordable everyday flight to Southern Florida," said Adam Goldstein, co-founder and co-CEO of Archer. "Launching an Urban Air Mobility network in Florida is particularly exciting for Brett and I personally as graduates of the University of Florida."
Miami is the second major U.S. city that Archer is targeting as an early adopter of its electric aircraft. On February 23, Archer announced that it is joining the Urban Air Mobility Partnership established by Los Angeles Mayor Eric Garcetti to launch air taxi operations in that California city. Rival eVTOL developer Hyundai is already a member of the Los Angeles partnership.
Mayor Garcetti announced the Urban Air Mobility Partnership in December 2020, a first-of-its-kind initiative in the United States to engage and empower residents to shape the future of Los Angeles' airspace.
A collaboration between the Mayor's Office, the Los Angeles Department of Transportation, and Urban Movement Labs, the program will develop strategies for the integration of Urban Air Mobility into existing transportation networks and land use policies to prioritize equity of access, connections to transit, purpose-driven data sharing, and local workforce development.
"Our partnership with the City of Los Angeles will be one of our major milestones in bringing quick, safe, affordable everyday flight to dense urban locations," said Goldstein.
"In identifying our first city partnership, it was critical to have a shared vision when it comes to how people will move around more seamlessly and with less impact on the environment around them," said Adcock, the Archer CEO. "Working with Urban Movement Labs will be invaluable as we collectively advance our programs ahead of our first customer flights in 2024."
Urban Movement Labs and the City of Los Angeles plan to collaborate to develop the design and access of "vertiports," a new piece of Los Angeles' transportation network where people can go to fly on an urban air mobility aircraft.
"Our vision is to improve mobility, reduce congestion, create employment, and promote healthier communities through public and private sector collaboration," said Lilly Shoup, executive director of Urban Movement Labs. "Working with companies like Archer which are at the forefront of technological innovation in the emerging UAM space delivers a unique opportunity to take the perspective of our programs beyond just the two dimensions of roads and railways, and into the skies."
Featured Image: Archer Aviation's Maker 101 autonomous, electric aircraft 2020 (Photo courtesy Archer Aviation)