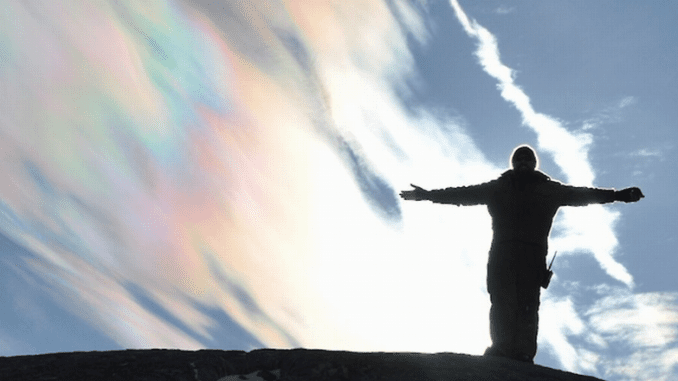 CANBERRA, Australia, February 26, 2022 (ENS) – To strengthen Australia's strategic and scientific capabilities in Antarctica, the Liberal government of Prime Minister Scott Morrison is making an A$804.4 million investment over the next 10 years.
Prime Minister Morrison said the package would strengthen Australia's national interests in Antarctica and would be a jobs boost for Australians through local procurement.
"The money we are investing in drone fleets, helicopters and other vehicles will enable us to explore areas of East Antarctica's inland that no country has ever been able to reach before," Morrison explained.
"My government will continue to back our world-class scientists and expeditioners with the necessary funding and resources, because their research on the frozen continent and in the Southern Ocean is critically important to Australia's future."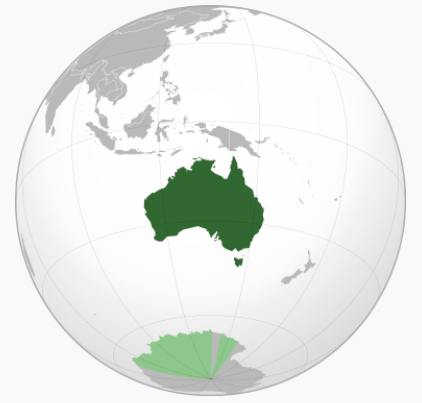 "Our $800 million commitment supports the next decade of Australia's operations in Antarctica and provides more opportunities for local businesses across Australia that support this work, especially in Tasmania," the prime minister said.
Leadership in this field is important to the Morrison Government, which stated that the investment is intended to "send a clear international signal of Australia's world-leading Antarctic leadership."
Seven sovereign states: Argentina, Australia, Chile, France, New Zealand, Norway, and the United Kingdom, have made eight territorial claims in Antarctica. These countries have tended to place their Antarctic scientific observation and study facilities within their respective claimed territories; yet, a number of facilities are located outside of the area claimed by their respective countries of operation. In addition, countries without claims such as India, Pakistan, Russia, Ukraine, and the United States have constructed research facilities within the areas claimed by other countries.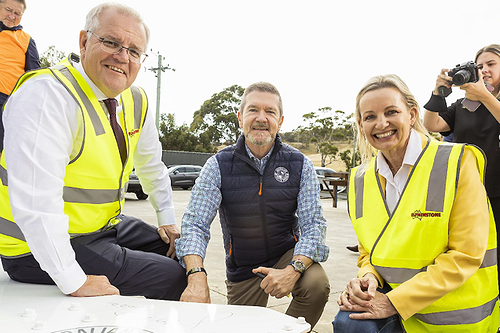 Minister for the Environment Sussan Ley said, "When I sit down with world leaders to discuss the Antarctic and the Southern Ocean in the face of increasing pressures, the strategic importance of our scientific leadership is clear."
"We need to ensure that the Antarctic remains a place of science and conservation, one that is free from conflict and which is protected from exploitation," Ley said.
"Science is the key to that future. This investment, together with the window of discovery that is already being opened through RSV Nuyina, will reflect Australia's commitment to our sovereignty in the Australian Antarctic Territory and its leading voice in the region."
The new measures include:
– $136.6 million to support Australia's inland traverse capability, critical charting activities, mobile stations, environmental protection and other core activities
– $109 million to increase aerial and inland capability:
– $60.6 million for drone fleets and other autonomous vehicles able to map inaccessible and fragile areas of East Antarctic, establishing an 'Antarctic eye' with integrated censors and cameras feeding real-time information
– $35 million for four new medium lift helicopters with a range of 550 kilometres that when launched from the Nuyina can access parts of the continent we could never reach previously
– $13.6 million for capability development to further enhance Australia's reach inland including investigations into modern intracontinental aeroplanes
– $44.2 million in additional shipping support to enable the RSV Nuyina, an icebreaking research and supply vessel, to focus on extended science voyages
– $17.4 million for marine science in the Southern Ocean and a new state-of-the-art krill aquarium in Hobart, Tasmania
– $14.3 million for environmental management including a 'Cleaner Antarctica Strategy' to remove legacy waste and to establish new 'geographic information system' technology to support environmental management
– $7.4 million for research focused on Antarctic ice sheet science to build global understanding of climate change impacts – improving our ability to support Pacific partners to monitor information about climate and oceans, including sea level rise
– $3.4 million to enhance Australia's international engagement to support the rules and norms of the Antarctic Treaty system and promote Australia's leadership in Antarctic affairs
The new funding package also includes $92.2 million a year from 2026-27 to further support Antarctic activities.
Since 1954 when the Australian National Antarctic Research Expedition established the Mawson base on the coast of MacRobertson Land, Australia has maintained a continuous scientific presence in Antarctica. Australia maintains two other Antarctic bases, Casey and Davis.
Minister for Foreign Affairs Marise Payne said the new funding package would reinforce Australia's commitment to the Antarctic Treaty system, and to promoting Australia's island state of Tasmania and its capital Hobart as the gateway to East Antarctica.
"The investment will also strengthen Tasmania's status as an international science hub and pave the way for more opportunities in the years ahead as we continue to work on further projects such as the Antarctic Science and Research Precinct under the Hobart City Deal," the minister said.
"Our investments are a clear marker of our enduring commitment to the Antarctic Treaty system, its scientific foundations, and Australia's leadership within it," Minister Payne said.
Featured image: An Australian man views the sea and polar lights, aurora polaris, in Australia's Antarctic Territory. (Photo courtesy Government of Australia)
© 2022, News Editor. All rights reserved.