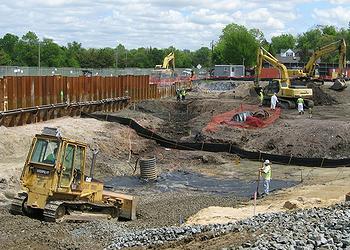 WASHINGTON, DC, January 23, 2015 (ENS) – Anadarko Petroleum Corp. today paid a record $5.15 billion settlement to the U.S. government and others – the largest environmental enforcement recovery payment ever obtained in a lawsuit by the Department of Justice.
As a result, more than $4.4 billion will be distributed to fund environmental cleanups and to settle environmental claims across the country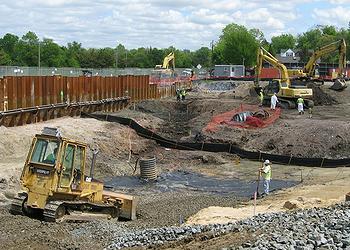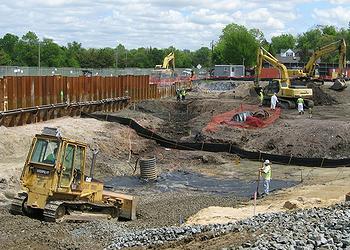 Last April, Anadarko Petroleum and subsidiaries it acquired when it bought Kerr-McGee Corp. in 2006 agreed to pay the $5.15 billion to settle fraudulent conveyance allegations brought by the U.S. government and co-plaintiff Anadarko Litigation Trust in the bankruptcy of Tronox Inc.
As explained by U.S. District Judge Katherine Forrest, who approved the settlement in November, this case arises from a "series of transactions by the Kerr-McGee Corp. that resulted in the spin-off of Tronox, which Kerr-McGee left saddled with the massive environmental and tort liabilities it had accumulated over the course of decades of operating in the chemical, mining, and oil and gas industries, but without sufficient assets with which to address these liabilities."
A federal bankruptcy court found in December 2013 that Kerr-McGee conveyed its oil and gas assets to a new entity with the same name and renamed the remaining holdings Tronox in an attempt to evade debts, including its environmental liabilities.
"This recovery will lead to cleanups across the country that will undo lasting damage to the environment, including contamination of tribal lands, by Kerr-McGee's businesses," said Assistant Attorney General John Cruden for the Department of Justice's Environment and Natural Resources Division.
"This result emphatically demonstrates the Justice Department's commitment to environmental justice for all Americans," said Cruden, "and it fulfills the department's promise to hold accountable those who pollute and those who try to foist their responsibility for cleanup on the American taxpayer."
"The Kerr-McGee Corporation spent decades despoiling our nation's natural resources, leaving a toxic legacy for communities across the nation, from Sidney, New York, to the Navajo nation," said U.S. Attorney Preet Bharara of the Southern District of New York.
"Then, Kerr-McGee tried to escape the consequences of its misdeeds by transferring its most valuable assets to affiliates, leaving an insolvent shell behind, unable to pay its environmental liabilities," said Bharara.
"As today's historic payment shows, the government will not allow polluters to escape paying for the damage they inflict on our land, water and people, and we will hold accountable those who attempt to shield themselves from responsibility behind improper corporate transactions," said Bharara.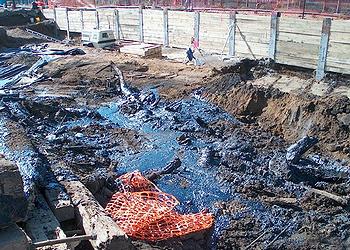 With more than 2,700 sites in 47 states at issue in the case, the settlement addresses Kerr-McGee's enormous legacy environmental and tort liabilities, including its liability at federal Superfund sites in Manville, New Jersey, Jacksonville, Florida, Columbus, Mississippi, Navassa, North Carolina, West Chicago, Illinois, Milwaukee, Wisconsin, and Soda Springs, Idaho.
The settlement also covers 50 former uranium mines in and near the Navajo Nation territory in the southwestern United States.
On April 3, 2014, the United States announced the settlement, subject to a period of public comment and judicial approval. On November 10, 2014, the U.S. District Court for the Southern District of New York approved the settlement as "fair and reasonable."
The deadline for any appeals from the district court's decision passed on January 20, 2015, without any appeals having been taken and therefore the settlement agreement went into effect on January 21.
"If you pollute the environment, you should be responsible for cleaning it up," said EPA Assistant Administrator Cynthia Giles. "From the Navajo Nation to low-income neighborhoods across America, more than $4.4 billion will be put to work cleaning up toxic pollution. This historical environmental cleanup will have a lasting impact on American communities."
Since its founding in 1929, Kerr-McGee operated wood-treating, uranium mining and processing, thorium processing, and ammonium perchlorate manufacturing operations in addition to its oil and gas exploration and production business. By the early 2000s, Kerr-McGee had discontinued all but two core businesses: oil and gas exploration and production, and chemical production.
Between 2002 and 2005, Kerr-McGee transferred these oil and gas assets to a "new" Kerr-McGee, one of the defendants in this case, and in 2006 spun off the carcass, a small, cyclical chemical business with 85 years of legacy liabilities, re-named Tronox.
A few months later, Anadarko acquired Kerr-McGee and the oil and gas business for $18 billion. Tronox was rendered insolvent and, unable to pay for its legacy liabilities, filed for bankruptcy in 2009.
Copyright Environment News Service (ENS) 2015. All rights reserved.