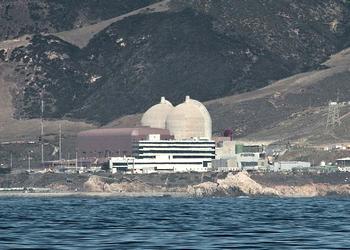 'Secret' Decision to Hide Nuclear Plant Quake Risk Challenged … Concerts Aim to Turn Out Youth Vote for Climate … U.S. Enters the 'Age of Renewable Energy' … New California Homes Must Provide EV Charging … EPA Okays Pesticide Mix Hazardous to Butterflies … Keystone XL: TransCanada Tries to Silence Citizens, Tribal Nations
'Secret' Decision to Hide Nuclear Plant Quake Risk Challenged
WASHINGTON, DC, October 29, 2014 (ENS) – Friends of the Earth has petitioned the U.S. Court of Appeals to overturn a "secret decision" by the Nuclear Regulatory Commission that the group claims "illegally" changes the operating license for the Diablo Canyon nuclear power plant on the coast of Southern California.
The group claims this decision allows the plant's operator Pacific Gas and Electric, PG&E, to hide the fact that the reactors are vulnerable to earthquakes stronger than they were meant to withstand.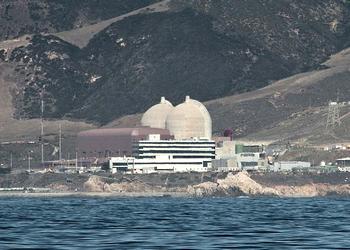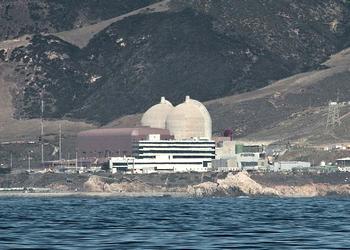 Diablo Canyon is California's only remaining operational nuclear plant after the closure of the San Onofre Nuclear Generating Station in 2013. It was built less than a mile from the Shoreline fault line, and is located less than three miles from a second fault.The secret revision of Diablo Canyon's license was revealed in NRC documents rejecting a dissent by the plant's former senior resident inspector. The inspector, Dr. Michael Peck, defied his superiors by warning that Diablo Canyon was operating in violation of its license and should be shut down unless and until new seismic information was addressed.
In a July 2013 formal dissent, which the NRC did not release for more than a year, Dr. Peck argued that newly discovered faults could produce earthquakes far more destructive than the plant was designed, built and licensed to withstand.
Last month, in rejecting the dissent, the NRC revealed that in September 2013 it had changed the way the risk of earthquakes at the plant are assessed, without requiring any safety upgrades by PG&E.
"The amendment was added in secret, unknown beyond the highest levels of PG&E and the NRC," claims Friends of the Earth.
On Tuesday, Friends of the Earth petitioned the U.S. Court of Appeals for the D.C. Circuit to review the amendment, overturn it and order a public license amendment proceeding as required by federal law.
"PG&E's new seismic study reveals that the earthquake threat at Diablo – if measured by its original license – could be far greater than that for which the reactors were designed. So PG&E and the NRC secretly amended the license to relax the safety requirements," said David Freeman, former head of the Tennessee Valley Authority, Los Angeles Department of Water and Power and the Sacramento Municipal Utility District. "This is not only illegal, it's an outrage."
Friends of the Earth cites a PG&E report released in September showing that a newly discovered fault, located just 650 yards from the plant, is twice as long as the utility had maintained since 2011.
The report also acknowledged Peck's concern that the new fault is connected to two others and together the three are capable of producing much stronger shaking than the plant was designed and licensed to withstand.
In the aftermath of the Fukushima nuclear disaster, a 2011 NRC study indicated that Diablo Canyon is the nuclear power plant in the U.S. most likely to fail in response to an earthquake larger than it was designed to withstand.
Copyright Environment News Service (ENS) 2014. All rights reserved.
Concerts Aim to Turn Out Youth Vote for Climate
WASHINGTON, DC, October 29, 2014 (ENS) – The nonprofit group Defend Our Future is working with five national nonprofits to encourage Millennials to vote this November for action on climate change. The message is going out from that stages of an eight-date national concert tour.
The new partnerships are with OurTime.org, Protect Our Winters, Reverb, Rock the Vote and Voto Latino. The campaign is a project of the nonprofit Environmental Defense Fund.
Dr. Alicia Kolar Prevost, who is running the non-partisan effort for the Environmental Defense Fund, said, "Climate change is already affecting Millennials' everyday lives. Through this joint effort, they'll have a chance to take action on climate change, and take charge of their future, through their everyday lives. They can get information and sign our pledge through the activities they enjoy, like music or sports."
The 14th Campus Consciousness Tour, with concerts starring Swedish DJ duo Icona Pop, supports campus environmental groups and draws attention to national environmental campaigns.
Concertgoers at all tour stops have the opportunity to register to vote and to pledge their support to vote on climate change issues this election.
The tour started October 15 at the University of South Carolina and has played West Virginia University, Cornell, St. Louis University, the University of Southern Mississippi and Indiana University of Pennsylvania. On Thursday the concert goes to Bloomsburg University and it winds up November 1 at Bates College in Lewiston, Maine.
The tour's primary host is Reverb, an environmental organization dedicated to educating and engaging musicians and their fans to take action toward a more sustainable future. Defend our Future and Rock the Vote are co-sponsoring the concert series.
Younger voters represent the leading edge of a growing demographic wave that is far more supportive of climate action than older cohorts of voters.
"If meaningful action on climate change is to take place, young people need to get organized and show elected officials they want action now," said Chris Steinkamp, executive director of Protect Our Winters.
In addition to the concert tour, Defend Our Future aims to collect 100,000 pledges to vote in Colorado this election. Organizers are on the ground at Colorado State University and University of Colorado, Boulder.
Copyright Environment News Service (ENS) 2014. All rights reserved.
U.S. Enters the 'Age of Renewable Energy'
WASHINGTON, DC, October 29, 2014 (ENS) – Renewable energy sources, such as biomass, geothermal, hydropower, solar and wind, account for more than two-fifths (40.61 percent) of all new U.S. electrical generating capacity put in-service during the first nine months of 2014.
Only natural gas provided more new generating capacity.
The new facts are released in the latest "Energy Infrastructure Update" report from the Federal Energy Regulatory Commission's Office of Energy Projects.
New capacity in 2014 from the combination of renewable energy sources is, to date, almost 35 times that of coal, oil, and nuclear combined (3,598 megawatts vs. 104 MW).
For the month of September, renewables accounted for over two-thirds of the 603 MW of new generating capacity put in-service – mostly wind power, with some solar energy.
"The steady and rapid growth of renewable energy is unlikely to abate as prices continue to drop and the technologies continue to improve," noted Ken Bossong, executive director of the nonprofit SUN DAY Campaign. "The era of coal, oil, and nuclear is drawing to a close; the age of renewable energy is now upon us."
Comparing the first nine months of 2014 to the same period in 2013, new generating capacity from renewable energy sources grew by 11.8 percent.
Renewable energy sources now account for 16.35 percent of total installed operating generating capacity in the United States – up from 15.68 percent a year earlier.
Bossong points out that renewable energy capacity is now greater than that of nuclear (9.23 percent) and oil (3.97 percent) combined.
Copyright Environment News Service (ENS) 2014. All rights reserved.
New California Homes Must Provide EV Charging
SACRAMENTO, California, October 29, 2014 (ENS) – Starting in 2015, new residential buildings anywhere in the State of California must be constructed to include infrastructure for electric car charging under a new rule from the Department of Housing and Community Development (HCD).
HCD has been working with the Governor's Office and other state agencies on updating Governor Jerry Brown's 2013 Zero-Emission Vehicle Action Plan. As part of the ZEV Action Plan directive, HCD was required to propose mandatory electric vehicle charging infrastructure requirements for residences.
In a report to the Legislature in September, HCD detailed its revisions to the California Green Building Standards Code that change the charging provision from voluntary to mandatory.
Commonly known as CALGreen, the California Green Building Standards Code was the first state green building code in the United States when it took effect on January 1, 2014. Click here to see CALGreen online. http://www.bsc.ca.gov/Home/CALGreen.aspx
HCD's regulations facilitate implementation of the Governor's Executive Order B-16-2012 and benchmark of putting over 1.5 million zero-emission vehicles on California roads by 2025.
Under the new rule, the California Building Code will require that all new construction be wired for Level 2 electric car charging stations as of next year.
Parking lots with more than 100 spaces must have enough electrical capacity to provide EV charging stations for three percent of their spaces.
According to the HCD report, the cost of compliance will be $53.15 per charging station, much less than the cost of adding the wiring later.
HCD's rulemaking documents are available at http://www.hcd.ca.gov/calgreen.html.
Hydrogen-fueled vehicles have not been forgotten. HCD has been working with the Governor's Office of Business and Economic Development on the Interagency Hydrogen Station Workgroup. The housing agency is in the process of determining where it can help guide the successful roll-out of hydrogen fueling stations and fuel-cell electric vehicles for residential buildings.
The agency says in its report, "Although the major efforts for hydrogen fueling stations are commercial stations, and fuel-cell electric vehicles are primarily concentrated in the Southern California region at present, HCD will continue to participate in the Workgroup in anticipation of the expansion of statewide fueling stations and increased use of fuel-cell vehicles by private residents."
Copyright Environment News Service (ENS) 2014. All rights reserved.
EPA Okays Pesticide Mix Hazardous to Butterflies
WASHINGTON, DC, October 29, 2014 (ENS) – Environmentalists are challenging the U.S. EPA's approval of a new pesticide product, Enlist Duo, a combination of two of the most commonly used pesticides in the nation, 2,4-D and glyphosate.
According to comments submitted to the agency by the nonprofit Center for Biological Diversity, more than 20 endangered species stand to be exposed to Enlist Duo at harmful levels, including the Monarch butterfly and the Indiana bat.
In approving this combination of two known dangerous pesticides for use in the next generation of genetically modified corn and soybeans, the agency failed to consult with the U.S. Fish and Wildlife Service on the negative impacts of the new combination on endangered species, as required by the Endangered Species Act, says the conservation group.
"This was an unbelievably foolish decision – Enlist Duo will harm dozens of endangered species, and is another nail in the coffin for the monarch butterfly," said Brett Hartl, endangered species policy director at the Center. "Once again the EPA has turned a blind eye to endangered species, clean water and human health in its apparently endless desire to placate multinational pesticide companies."
"At a minimum, the agency needs to restrict use of this new chemical cocktail around streams, endangered species habitats and our communities," said Hartl.
The group says EPA's conclusions about the ecological risk of Enlist Duo on endangered species are not credible, because the agency does not have the expertise to assess the impacts of pesticides on wildlife.
Enlist Duo's other active ingredient – glyphosate – has never been reviewed by the Fish and Wildlife Service as required by the Endangered Species Act, and has not had a basic risk assessment since 1993.
Since then, use of glyphosate – commonly known as  "Roundup" – has skyrocketed from 10 million to over 250 million pounds per year.
The Center points out that the ever-increasing use of Roundup has had a "devastating impact on monarch butterflies, whose caterpillars are wholly dependent on milkweed, one of the primary targets of Roundup."
Monarch butterflies have declined by more than 90 percent in under 20 years, the same period of time that glyphosate use has grown exponentially.
"The monarch butterfly's migration is one of America's most awe-inspiring natural phenomena, and the EPA is willing to throw it all away just to get one more pesticide product on the market – it's shameful," said Hartl. "If we all work together, we can still save this beautiful butterfly for future generations. But the EPA's approval of Enlist Duo just added one more hurdle to its survival."
Monarch butterflies are known for their multigenerational migration each year from Mexico to Canada and back. Found throughout the United States during summer, in winter most monarchs from east of the Rockies converge in the mountains of central Mexico, where they form tight clusters on  a few acres of trees.
The population has declined from a recorded high about one billion butterflies in the mid-1990s to only 35 million butterflies in the 2013-2014 winter, the lowest number ever recorded.
In addition to herbicide use with genetically engineered crops, monarchs are also threatened by global climate change, drought and heat waves, other pesticides, urban sprawl and logging on their Mexican wintering grounds.
Copyright Environment News Service (ENS) 2014. All rights reserved.
Keystone XL: TransCanada Tries to Silence Citizens, Tribal Nations
PIERRE, South Dakota, October 29, 2014 (ENS) – TransCanada has filed paperwork to block citizens and tribal nations from Nebraska and South Dakota from participating in the formal process of getting their permit for the Keystone XL tar sand pipeline re-certified.
Over 40 Nebraskans and South Dakotans have applied for formal "party status" which gives citizens, groups and Tribal Nations the ability to participate in discovery and ask questions to witnesses during the hearing process.
On Tuesday, October 28, the South Dakota Public Utilities Commission, PUC, will consider the next steps for the process in that state and will allow individuals to contest TransCanada's opposition to their formal participation in the hearing.
Keystone XL is a proposed 313-mile crude oil pipeline that will cross portions of nine counties in South Dakota. The proposed project also includes seven pump stations to be located in five counties.
TransCanada applied to the PUC for a permit to construct the Keystone XL Pipeline in western South Dakota in March 2009; the PUC granted the permit, with conditions, in February 2010. An amended order was issued in June 2010. The project is currently awaiting approval from the U.S. State Department.
Because construction of the pipeline in South Dakota did not begin within four years of the permit being issued by the PUC, TransCanada must certify to the PUC that the Keystone XL Pipeline continues to meet the conditions upon which the permit was issued. The company filed for this certification in September 2014.
In order to qualify as an intervener, citizens must meet one of these guidelines: live on the proposed route, be a nonprofit that has interest in the proposed project or be an interested person.
"The Standing Rock Sioux Tribe looks forward to working with the Lakota Nation and our non-Indian friends, to inform the Public Utilities Commission on the new information about Keystone's impacts on land, air and water. It is incumbent upon the PUC to deny re-certification to Keystone," said Standing Rock Sioux Tribal Chairman Dave Archambault II.
South Dakota landowner Paul Seamans said, "The South Dakota PUC was very fair in allowing interested parties to testify at the original permit hearing in 2009 and 2010. Our Nebraska friends and landowners also have a vested interest in the permitting and the building of the KXL as the interstate pipeline is not just a South Dakota issue. I hope that the PUC will agree and will allow all people with an interest in the KXL to testify."
Jane Kleeb of the anti-pipeline activist group Bold Nebraska said, "TransCanada does not want us, individuals and groups part of the Cowboy and Indian Alliance, to give testimony in the formal process before the South Dakota PUC. We are a diverse group of voices with valid concerns, like the environmental impacts of a tarsands pipeline on the Sandhills and Ogallala Aquifer, both of which reach into South Dakota and are on the current proposed route in both of our states. As the founder and Executive Director of Bold Nebraska it is offensive and laughable that TransCanada would state I do not have authority to speak on behalf of our group. We look forward to obtaining party status for the hearing process."
Nebraska landowner Robert Allpress said, "The foreign owned company, TransCanada, objects to my party status because I live outside of South Dakota. Well, so do they! Our family farm is less than five miles from the South Dakota border. I do consider myself as a legitimate intervenor. Their proposed pipeline will cross a mile of our family farm and be sited approximately 200 yards from my house. Unlike them, I am a U.S. citizen, a legal resident of the State of Nebraska, and a Marine Corps Veteran.  I worked for, and retired from the Department of Defense at Naval Submarine Base, Bangor, Silverdale, Washington. There are a number of reasons that I do not support this pipeline and believe there are legitimate reasons to be concerned, not only for Nebraska, but South Dakota as well."
Copyright Environment News Service (ENS) 2014. All rights reserved.