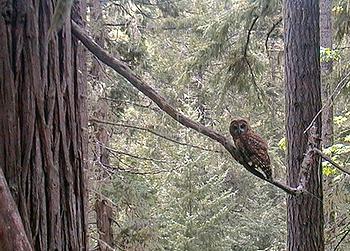 Oregon Forests, Methane Emissions, Fracking Climate Impacts, New Superfund Sites, Electric Cars
Wyden Bill Marries Oregon Timber Harvest and Conservation … 90 Groups Seek Federal Curbs on Methane Emissions … Fracking's Hidden Climate Impacts Exposed … EPA Adds Nine Hazwaste Sites to Superfund List … Four of Every 10 U.S. Households Could Switch to Electric Vehicles
Wyden Bill Marries Oregon Timber Harvest and Conservation
WASHINGTON, DC, December 11, 2013 ENS – Senate Energy and Natural Resources Committee Chair Ron Wyden Monday introduced a logging bill that would affect management of over two million acres of federal forest lands in Oregon known as the Oregon & California, or O&C, lands.
The timber and outdoor recreation industries like the proposal, but some environmentalists warn it strips endangered species of legal protections.
Senator Wyden, a Democrat, says the Oregon and California Land Grant Act of 2013 would, "increase harvests and provide a steady supply of trees from federal O&C lands that will mean more jobs and new certainty for the mills and timber companies that rely on federal forests. At the same time, it will provide permanent protections across that landscape, providing jobs and investment from recreation, and security for hunting and fishing guides and outfitters who can count on the preservation of our wild treasures."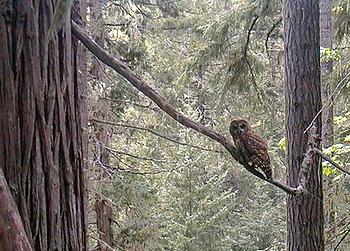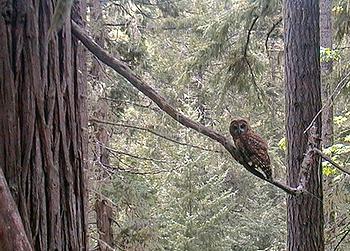 These lands were granted to the Oregon and California Railroad Company by the federal government in the 1860s to encourage development in western Oregon. When the railroad failed to sell the land to settlers, the government took it back in 1916.
In 1937, Congress passed the O&C Act, which set aside 2.4 million acres of federally-owned forest lands in 18 western Oregon counties to compensate them for being deprived of property tax revenues and a privately-owned land base for economic development.
Wyden's bill sets aside roughly half of the O&C lands for timber harvesting, while permanently conserving the other half.
Wyden said, "Creating a clear division in O&C lands will end the uncertainty and conflicting priorities that have contributed to federal management failure on these lands and produce wins for both sides of the historic timber war conflict."
This bill will roughly double the timber harvest on O&C lands compared to the last 10 years, Wyden said. At the same time, "This strategy takes the most controversial harvests off the table," he said.
"Old growth stands currently over 120 years old in moist forests and individual trees over 150 years old across the O&C landscape can never be cut," said Wyden. "Timber harvests and thinning projects must protect water quality, highly erodible land, wetlands, endangered or threatened species, and tribal cultural sites."
"Spotted owl nest trees are protected and harvests that may impact endangered species require coordination with the U.S. Fish and Wildlife Service and National Marine Fisheries Service," said Wyden.
This bill creates 87,000 acres of wilderness, and 165 miles of wild and scenic rivers, the senator explained. "In all, it will permanently conserve nearly a million acres of O&C lands, which would be the single biggest increase in Oregon's conservation lands in decades. There are also special areas protected for recreation, which is an increasingly important part of our rural economies, and is responsible for 141,000 jobs in Oregon alone."
The measure improves fire resiliency in the dry forests of southern Oregon, reducing tree density and providing new tools for treating forest lands near residences. For the first time, county governments will have the flexibility to reduce fire danger within a quarter mile of homes.
But Jamie Rappaport Clark, president and CEO of the nonprofit Defenders of Wildlife, and a former director of the U.S. Fish and Wildlife Service, said the bill, in its current form, would "bulldoze bedrock environmental laws to pave the way for dramatic increases in logging."
"Senator Wyden repeatedly promised that his logging bill would not undermine bedrock federal environmental laws, and yet it does just that," said Clark. "As written, the bill strips endangered species of legal protections while green lighting accelerated logging levels in Oregon forests that are critical to imperiled wildlife, watersheds and sustainable businesses."
"When so many in Congress seem bent on casting aside our nation's foremost environmental laws, we were looking to Senator Wyden's legislation as a beacon of reason," said Clark. "Unfortunately, this bill seriously undermines the Endangered Species Act on its 40th anniversary and, if passed, will have extremely serious consequences for our land, water and wildlife on over two million acres of public forests."
On the other hand, Nicole Cordan, U.S. Public Lands Officer with the nonprofit Pew Charitable Trusts, called the measure "a constructive path forward that works to balance conservation gains with timber harvesting."
"We appreciate the importance that Senator Wyden has placed on safeguarding ancient forests, clean water, and wild places," Cordan said. "We commend his proposal to designate the new Wild Rogue and Devil's Staircase Wilderness areas, to protect nearly 200 miles of wild and scenic rivers, and to safeguard some of this nation's oldest and grandest forests from logging and commercial development."
Copyright Environment News Service (ENS) 2013. All rights reserved.
90 Groups Seek Federal Curbs on Methane Emissions
WASHINGTON, DC, December 11, 2013 ENS – Regional and national environmental and health organizations, joined by sporting and faith-based allies, are asking Interior Secretary Sally Jewell and EPA Administrator Gina McCarthy to reduce emissions of methane from the oil and gas industry on both public and private lands, as well as from offshore oil operations.
In an open letter dated December 5, the 90 signatory organizations invoked President Barack Obama's June 2013 statement that "curbing emissions of methane is critical to our overall effort to address global climate change," and recommended three ways to clean up methane emissions and set the nation on a path to cut domestic greenhouse gas emissions by 17 percent from 2005 levels by 2020, the President's stated goal.
Methane CH4 is the second most prevalent greenhouse gas emitted in the United States from human activities. In 2011, methane accounted for about nine percent of all U.S. greenhouse gas emissions from human activities.
Erik Schlenker-Goodrich, executive director of the Western Environmental Law Center, based in Taos, New Mexico, said, "Methane is a powerful greenhouse gas and a precious natural resource, yet industry leaks, vents and flares tremendous amounts of gas from well-sites to processing equipment.
"The Bureau of Land Management's rules to limit this waste on federal lands are over 30 years old and urgently need updating," he said. "We are recommending sensible policies to reduce methane pollution and waste by expanding industry use of technology that has been shown time and again to pay for itself, in combination with smart 'look before you leap' planning and management of leasing and production activities."
The groups asked McCarthy to directly regulate methane emissions from the oil and gas industry using existing Clean Air Act authority to develop nationwide curbs on greenhouse gas emissions.
Further, they called on Secretary Jewell to reduce emissions from oil and gas operations on public lands by updating Bureau of Land Management rules to prevent waste of mineral resources.
Tightly regulating waste of natural gas from venting or flaring on federal lands will curtail methane pollution and increase royalties paid to the federal government.
Finally, the groups urged Secretary Jewell to regulate emissions from offshore oil drilling operations in the Arctic, where flaring of large amounts of gas could threaten the fragile Arctic environment.
"As the second largest industrial climate polluter, the oil and gas industry is responsible for a massive portion of our country's potent, heat-trapping methane pollution," said David Doniger, policy director of the Climate and Clean Air Program at the Natural Resources Defense Council. "Fortunately, we have tools to cut that waste by up to 80 percent, while saving industry as much as $1.5 billion a year."
"Flaring means we get all the pollution and none of the energy," said Donald Nelson, chair of the Oil and Gas Campaign Team of the Western Organization of Resource Councils, and a farmer-rancher from Keene, North Dakota, where about 30 percent of all natural gas produced is flared off. "I never thought the air would be a health hazard at our farm for both my family and my livestock, but it is."
"President Obama's Climate Action Plan correctly identifies the critical need to reduce methane emissions," said Elizabeth Thompson, president of Environmental Defense Action Fund. "Now, his administration needs to follow up on the President's words by taking action."
Copyright Environment News Service (ENS) 2013. All rights reserved.
Fracking's Hidden Climate Impacts Exposed
WASHINGTON, DC, December 5, 2013 ENS – Burning shale gas instead of coal in power plants reduces greenhouse gas emissions from those generating stations, but there is a hidden climate change impact to America's fracking boom, finds a new report from the Environmental Integrity Project.
Since January 1, 2012, companies have proposed or already obtained 95 Clean Air Act permits authorizing a 91 million ton increase in greenhouse gas emissions for the construction and operation of new compressors, pipelines and other major facilities made possible by cheap shale gas, according to the report.
Environmental Integrity Project Director Eric Schaeffer said, "The data suggest that declining CO2 emissions from the electric power sector will be partially offset by higher emissions from other industries cashing in on cheap and abundant supplies of oil and gas from shale deposits."
The report identifies more than 90 of the biggest projects in 21 states: Alaska, Arkansas, Colorado, Florida, Georgia, Iowa, Indiana, Kansas, Louisiana, Maryland, Michigan, Minnesota, North Dakota, Ohio, Oklahoma, Oregon, Pennsylvania, Tennessee, Texas, Utah and Wyoming.
The climate effects will come from nitric acid units at fertilizer plants that release large amounts of the greenhouse gas nitrous oxide, which has a global warming effect more than 300 times that of carbon dioxide.
Proposed new liquefied natural gas, LNG, terminals will release about as much greenhouse gas as would a new coal plant.
The 91 million additional tons of greenhouse gases do not include new emissions from proposed gas-fired power plants or the many smaller wells, gas processing plants, compressor stations, and flares springing up across shale gas states like North Dakota, Pennsylvania, and Texas.
More than two-thirds of the shale gas-powered expansion sites are located in the Gulf Coast states of Texas, with 43, and Louisiana with 20.
"The Obama Administration approaches its sixth year without having even proposed greenhouse gas standards for the natural gas, chemical or refining sectors, although a review of permits indicates that emissions are escalating rapidly from all three industries," said Schaeffer. "Time is running out for action."
In the oil and gas sector, facilities that compress gas for transport through pipelines, remove liquids from dry gas, and process or store liquefied natural gas for export will emit greenhouse gases.
Together, 39 new projects are expected to increase CO2 emissions by nearly 41 million tons annually, about as much as nine baseload coal plants. Large LNG export terminals in Maryland, Oregon, Louisiana and Texas will account for much of that growth.
Greenhouse gas emissions from the chemical sector will increase by an estimated 45.8 million tons per year, as companies build or expand units that extract ethylene, propylene, methanol and other chemicals from shale gas liquids for use in manufacturing a wide variety of products.
Expansions of petroleum refineries are expected to increase greenhouse gas emissions by 4.3 million tons per year, based on permits for new projects to add new capacity or to adapt existing units to handle shale oil or gas. Much of the expansion in recent years will be for export of refined products that now account for nearly 15 percent of total U.S. output, or nearly twice the level just five years ago.
This year, Marathon announced a major expansion that will boost diesel exports from its Garyville, Louisiana, refinery, but also increase greenhouse gas emissions more than 1.4 million tons annually.
Copyright Environment News Service (ENS) 2013. All rights reserved.
EPA Adds Nine Hazwaste Sites to Superfund List
WASHINGTON, DC, December 11, 2013 ENS – Nine hazardous waste sites that pose risks to people's health and the environment were added to the National Priorities List of Superfund sites today by the U.S. Environmental Protection Agency. The EPA also is proposing to add another eight sites to the list.
Superfund is the federal program that investigates and cleans up the most complex, uncontrolled or abandoned hazardous waste sites.
"Superfund cleanups protect the health of nearby communities and ecosystems from harmful contaminants," said Mathy Stanislaus, assistant administrator for EPA's Office of Solid Waste and Emergency Response. "They can also provide positive economic outcomes for communities including job creation, increased property values, enhanced local tax bases and improved quality of life."
The Comprehensive Environmental Response, Compensation and Liability Act, CERCLA, the law establishing the Superfund program, requires EPA to update the Superfund List at least annually.
A site's listing neither imposes a financial obligation on EPA nor assigns liability to any party. The list does serve to identify the size and nature of the nation's cleanup challenges.
By eliminating or reducing real and perceived health risks and environmental contamination associated with hazardous waste sites, Superfund actions frequently convert contaminated land into productive local resources and increase local property values.
Since 1983, EPA has placed 1,694 sites on the Superfund List. At 1,147 of these sites, or 68 percent, all cleanup remedies are in place.
At 645 Superfund sites, or 38 percent, all necessary long-term protections are in place, which means EPA considers the sites protective for redevelopment or reuse.
With all Superfund sites, EPA first works to identify companies or people responsible for the contamination, and requires them to conduct or pay for the cleanup.
For the newly listed sites without potentially responsible parties, EPA will investigate the full extent of the contamination before starting major cleanup at the site, so it may be several years before EPA requires cleanup funding for these sites.
The following nine sites have been added to the Superfund List:
• Beck's Lake, a former automotive and hazardous waste dump in South Bend, Indiana
• Garden City Ground Water Plume in Garden City,  Indiana
• Keystone Corridor Ground Water Contamination a ground water plume in Indianapolis, Indiana
• Cristex Drum, a former fabric mill in Oxford, North Carolina
• Hemphill Road TCE, a former chemical drum recycling site in Gastonia, North Carolina
• Collins & Aikman Plant, a former automotive rubber manufacturer in Farmington, New Hampshire
• Jackpile-Paguate Uranium Mine former uranium mine in Laguna Pueblo, New Mexico
• Wilcox Oil Company former oil refinery in Bristow, Oklahoma
• Makah Reservation Warmhouse Beach Dump, a municipal and hazardous waste dump in Neah Bay, Washington
In the proposed rule, EPA is soliciting additional comments on the Smurfit-Stone Mill site based on additional references to the Hazard Ranking System documentation record being made available to the public for review.
Also, EPA is changing the name of the B.F. Goodrich site in Rialto, California, which EPA added to the Superfund List in 2009. The site's new name, Rockets, Fireworks, and Flares RFF, informs the public of activities that are believed to have contributed to contamination at the site.
Federal Register notices and supporting documents for the final and proposed sites: http://www.epa.gov/superfund/sites/npl/current.htm
Copyright Environment News Service (ENS) 2013. All rights reserved.
Four of Every 10 U.S. Households Could Switch to EVs
WASHINGTON, DC, December 11, 2013 (ENS) – Four out of 10 households could use an electric vehicle with little or no change to their driving habits or vehicle needs, finds a national survey released Wednesday by two nonprofits – the Union of Concerned Scientists and the Consumers Union, the policy and action division of the publication "Consumer Reports."
Conducted by phone from September 26-30, the survey was answered by 914 adults who own cars in a nationally representative sample.
While fewer than one percent of U.S. drivers are in electric vehicles today, the survey found 42 percent of respondents with cars meet the basic criteria for using plug-in hybrids, such as the Chevy Volt. More than half of those households also could use a battery-electric vehicle, such as the Nissan LEAF.
"Consumers who might be shopping for a new vehicle this holiday season may be surprised to learn that an electric vehicle could be a good fit for their household," said Josh Goldman, policy analyst for the Union of Concerned Scientists Clean Vehicles Program. "Drivers may have preconceptions about whether electric vehicles can meet their driving needs and habits, and this survey shows that for many, they can."
While plug-in hybrids have a driving range of several hundred miles, similar to that of gasoline-powered vehicles, the battery-powered electric vehicles on the market today can also meet many drivers' needs, although they have a shorter range.
The survey found that almost 70 percent of drivers drive fewer than 60 miles on a weekday, which is within the range of almost every fully electric vehicle on the market today.
"This new survey shows today's EVs can be practical for many car buyers," Shannon Baker-Branstetter, policy counsel for Consumers Union. "It demonstrates that these vehicles could be a viable option for tens of millions of American households that want lower fuel costs and cleaner air without compromising their driving needs."
If everyone that could switch to driving on electricity did so today, the United States would:
•    Save 15 billion gallons of gasoline each year, more than all the gasoline consumed last year by the entire state of California
•    Avoid 89 million metric tons of greenhouse gas emissions each year, equivalent to removing 14 million of today's gasoline cars from the road a year
•    Save $33 billion on fuel each year – based on gas prices of $3.60 per gallon and electricity costs of 12 cents per kilowatt hour.
Survey respondents met the basic criteria for using today's typical plug-in hybrid if they have access to parking and an electrical outlet at home or work, need to carry fewer than five occupants, and do not need hauling or towing capability.
A battery-powered electric vehicle was considered suitable when these criteria were met and maximum weekday driving distance did not exceed 60 miles and, in the case where weekend driving frequently exceeded the EV's range, other household vehicles were available.
The survey found that more than a third of respondents, 37 percent, agreed that having access to charging at the workplace would boost the likelihood of making an EV their next vehicle purchase.
But only 40 percent said they would consider buying a plug-in vehicle if they had to pay more for it, even if the additional cost would be offset by fuel savings within five years. Clearly, range limitations and up-front costs weigh heavily in the minds of consumers.
State policymakers are taking notice of consumer interest and the potential for increased use of EVs. Eight governors recently announced a joint plan to put 3.3 million zero-emission vehicles on U.S. roads by 2025.
Copyright Environment News Service (ENS) 2013. All rights reserved.