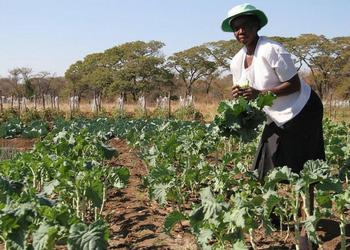 By Charles Mkoka
DURBAN, South Africa, November 13, 2015 (ENS) – Women as key producers of food for African households will no longer cry, Estherine Fotabong assured a conference for women in agribusiness in Durban last week. "Now is the time to take action!"
As the Director of Programs with the New Partnership for African Development, NEPAD, Fotabong opened the Durban International Conference on a high note.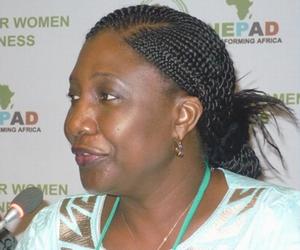 She focused on the theme of the conference, "Women in entrepreneurial development: A Must for Success of the Sustainable Development Goals in Africa."
The 17 Sustainable Development Goals were adopted by world governments September 25 at the landmark Sustainable Development Summit at UN Headquarters in New York. The historic new agenda, "Transforming Our World: The 2030 Agenda for Sustainable Development," was agreed by the UN's 193 Member States.
Fotabong said that now, with the Sustainable Development Goals in place, there must be a clear acknowledgment of the important role that women play in economic development as producers of 80 percent of the food on African tables.
"You have power, women have power. If you are feeding 80 percent of the continent, you have power," declared Fotabong to applause.
Cyril Xaba, who serves as Member of the Executive Council for Agriculture and Rural Development in the South African province of KwaZulu-Natal, welcomed the delegates to the KZN coastal city of Durban. He said they could feel at home to deliberate in a free atmosphere.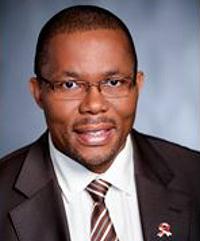 Xaba opened an exhibition linked to the conference where cooperatives from across the continent displayed their products.
The conference was graced by local agribusiness stakeholders from across Africa and development partners: the South African Agribusiness Development; the UN Food and Agricultural Organization, FAO; a Member of the Executive Provincial Council in Durban; and a representative of the Norwegian Agency for International Development
It was organized by the Gender Climate Change Agriculture Support Programme to actively engage women in agribusiness as part of climate resilience and to spearhead development.
Fotabong told the delegates, "Women must realize their full potential from small to medium enterprises but also get a voice in the political process."
"It is time to realize that … the world is moving from a knowledge economy to a relationship economy. This calls for who do you know," Fotabong said. "As such women have to organize themselves and turn to be a strong force and speak with one voice, as it is easier to get such a voice."
Fotabong urged more training for women in business planning and governance so that women can act forcefully.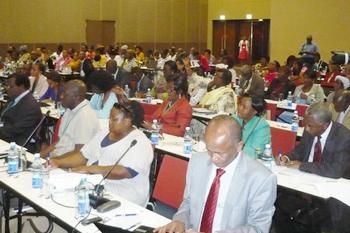 It is important to ensure that agreements made at the continental level trickle down to the average women in even remote areas of Africa, she emphasized.
Fotabong said that should apply to Agenda 2063, the 50-year vision and development plan agreed in 2013 on the 50th Anniversary of the African Union.
She said the trickle-down effect must also apply to the Malabo Declaration agreed in 2014 at the African Union Assembly in Malabo, Equatorial Guinea that capped the 2014 AU Year of Agriculture and Food Security.
Through the Malabo Declaration, the AU Heads of State and Government committed to ending hunger by the year 2025. To achieve this they resolved to halve the current levels of post-harvest losses by 2025.
"These things should not only remain on paper," Fotabong told the delegates in Durban. "It is the duty of governments, civil society groups and development partners to take action when it comes to women in development," she said.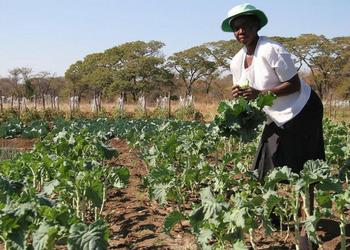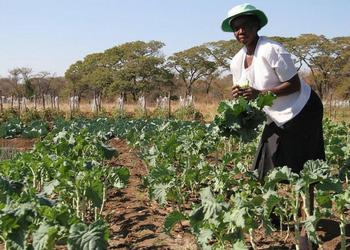 Tobias Takavarasha, the UN FAO representative in South Africa, told the delegates that his institution and NEPAD have signed a Memorandum of Understanding that endorses more thrust on food security, women and youth in agriculture. He said the agreement sets forth many other interventions to foster agriculture-led development and assist both genders equally.
Entrepreneur Anna Msowoya, founder of Kwithu Kitchen in the northern Malawian city of Mzuzu, said it is time governments gave more support to locally-based businesses that often face high interest rates from lending institutions and high taxes when they order packaging materials.
This is in sharp contrast to the tax holiday offered to foreign investors, a development that puts local businesses at a disadvantage, she said.
The gathering is building on the outcomes of the first conference on women in agribusiness, held in 2014, and also on the UN's Sustainable Development Goals adopted in September, with particular reference to goals 2: Zero Hunger; 4: Quality Education; and 5: Gender Equality.
The conference provides a platform for dialogue among stakeholders in the field of economic participation of women, including governments, development partners and civil society representatives.
They are considering strategies and political economies of building an enabling environment for women entrepreneurs.
Delegates will share best practices and identify new and innovative opportunities to improve rural womens' entrepreneurial skills and develop gender-sensitive business services.
They will also strengthen networking and advocacy for women entrepreneurs to encourage a progressive integration of woman-led rural businesses into the continent's formal economy.
Copyright Environment News Service (ENS) 2015. All rights reserved.
Environment News Service (ENS) © 2015 All Rights Reserved.