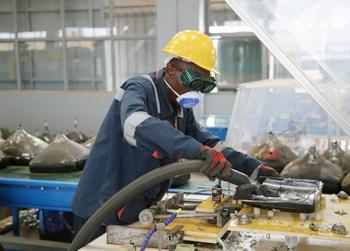 BONN, Germany, December 18, 2017 (ENS) – E-waste – everything from discarded end-of-life solar panels, phones, laptops, and sensors to fridges, air conditioners and televisions – amounted to 44.7 million metric tonnes (Mt) last year, equal in mass to about nine Great Pyramids of Giza.
And experts foresee an annual growth rate of three to four percent, according to the Global E-Waste Monitor 2017, launched this week by the International Telecommunication Union, the International Solid Waste Association, and the United Nations University, represented through its Sustainable Cycles Programme hosted by UNU's Bonn-based Vice-Rectorate in Europe.
It's the fastest growing part of the world's domestic waste stream.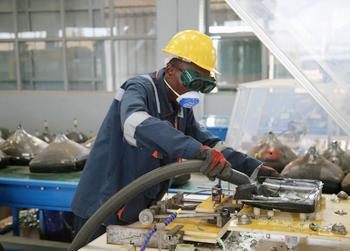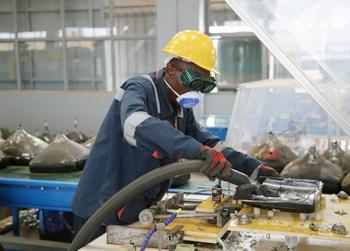 The amount of e-waste generated in 2016 was up 3.3 Mt or eight percent from 2014. Experts foresee a further 17 percent increase, to 52.2 million metric tonnes of e-waste by 2021.
Only 20 percent of 2016's e-waste is documented to have been collected and recycled, despite rich deposits of gold, silver, copper, platinum, palladium and other high-value recoverable materials.
The conservatively estimated value of recoverable materials in last year's e-waste was US$55 billion, more than the 2016 Gross Domestic Product of most countries.
Jakob Rhyner, vice-rector, United Nations University, said, "The world's e-waste problem continues to grow. Improved measurement of e-waste is essential to set and monitor targets, and identify policies. National data should be internationally comparable, frequently updated, published, and interpreted."
"Existing global and regional estimates based on production and trade statistics do not adequately cover the the health and environmental risks of unsafe treatment and disposal through incineration or landfilling," said Rhyner.
About four percent of 2016's e-waste is known to have gone into landfills. Experts estimate that about 76 percent, or 34.1 Mt, is likely to have ended up incinerated, in landfills, recycled in informal backyard operations or remains stored in homes.
On a per capita basis, the report shows a rising trend in the amount of e-waste generated.
Falling prices now make electronic and electrical devices affordable for most people worldwide while encouraging early equipment replacement and new acquisitions in wealthier countries.
As a result, the average worldwide per capita e-waste generated was 6.1 kilograms (13.4 pounds) in 2016, up five percent from 5.8 kg (12.7 pounds) in 2014.
The highest per capita e-waste generators – at 17.3 kilograms (38.1 pounds) per inhabitant – were Australia, New Zealand and the other the nations of Oceania, with only six percent of their e-waste formally collected and recycled.
Europe, including Russia, is the second largest generator of e-waste per inhabitant with an average of 16.6 kg (36.5 pounds) per person.
However, Europe has the highest collection rate, 35 percent.
The Americas generate 11.6 kg (25.5 pounds) per inhabitant and collect only 17 percent, comparable to the collection rate in Asia, which is 15 percent.
However, at 4.2 kg (9.2 pounds) per inhabitant, Asia generates only about one third of America's e-waste per capita.
Africa, meanwhile, generates 1.9 kg (4.1 pounds) per inhabitant, with little information available on its collection rate.
ITU Secretary-General Houlin Zhao said, "Environmental protection is one of the three pillars of sustainable development and ITU is at the forefront of advocating for the safe disposal of waste generated by information and communication technologies. To this end ITU has produced several recommendations that help deal with e-waste and the Global E-waste Monitor will be an added resource to assist governments develop better management strategies, standards and policies to reduce the adverse health and environmental effects of e-waste."
Copyright Environment News Service (ENS) 2017. All rights reserved.