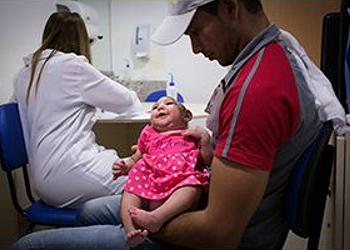 GENEVA, Switzerland, February 3, 2016 (ENS) – The Zika virus has spread to 24 countries in the Americas, creating "a public health emergency of international concern," the head of the World Health Organization declared Monday.
WHO Director-General Dr. Margaret Chan said arrival of the virus in Brazil its spread across the Americas is associated with the birth of many more babies with abnormally small heads, a condition called microcephaly.
The Brazilian government has confirmed that the Zika virus infection in pregnant women can cause microcephaly in their fetuses, but not in all cases.
Registered cases of microcephaly in newborn Brazilians have soared to 4,180 between October 22, 2015 and January 26, 2016. In 2014, there were 147 cases across the whole country.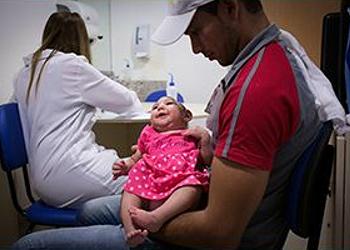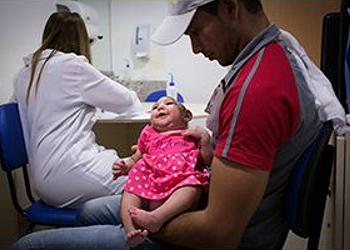 Microcephaly is a condition where a baby is born with a small head or the head stops growing after birth. Babies born with microcephaly may develop convulsions and suffer physical and learning disabilities as they grow older.
Also connected with Zika virus infection is an increase in cases of Guillain-Barré syndrome, a condition in which the immune system attacks the nervous system, sometimes paralyzing the victims.
No vaccines exist to prevent infection with the Zika virus. It is spread by the Aedes aegypti mosquito, which also spreads dengue fever, among other diseases. People with Zika virus infection usually have a mild fever, and a skin rash that normally last for two to seven days.
Currently, there are no specific treatments or rapid diagnostic tests for Zika.
Dr. Chan said, "A coordinated international response is needed to improve surveillance, the detection of infections, congenital malformations, and neurological complications, to intensify the control of mosquito populations, and to expedite the development of diagnostic tests and vaccines to protect people at risk, especially during pregnancy."
On Monday, Dr. Chan convened an Emergency Committee, under the International Health Regulations, to gather advice on the severity of the health threat associated with the continuing spread of Zika virus disease in Latin America and the Caribbean.
In assessing the level of threat, the 18 experts and advisers on the teleconference agreed that a causal relationship between Zika infection during pregnancy and microcephaly is "strongly suspected, though not yet scientifically proven."
All agreed on the urgent need to coordinate international efforts to investigate and understand this relationship better.
"The Zika virus was first isolated in 1947 from a monkey in the Zika forest of Uganda. Its historical home has been in a narrow equatorial belt stretching across Africa and into equatorial Asia," Dr. Chan explained to the WHO Executive Board in a January 28 briefing.
"For decades, the disease, transmitted by the Aedes genus of mosquito, slumbered, affecting mainly monkeys. In humans, Zika occasionally caused a mild disease of low concern," she said.
In 2007, the Federated States of Micronesia documented the first outbreak in the Pacific islands. From 2013-2014, four more Pacific island nations recorded Zika virus outbreaks.
"The situation today is dramatically different," said Dr. Chan. "Last year, the virus was detected in the Americas, where it is now spreading explosively. The level of alarm is extremely high."
WHO is "deeply concerned" in part because conditions associated with this year's El Nino warm water pattern in the eastern tropical Pacific and associated weather conditions are expected to increase mosquito populations in many areas.
The role of mosquitoes in transmitting Zika is well understood, but evidence of other transmission routes need more investigation, says the Pan American Health Organization, PAHO, the regional office of the World Health Organization for the Americas.
Sexual contact is a possible means of transmission. Zika has been isolated in human semen, and one case of possible person-to-person sexual transmission has been described. But PAHO says more evidence is needed to confirm whether sexual contact is, in fact, a means of Zika transmission.
Zika has infrequently been transmitted through blood transfusions, but this is an infrequent mechanism. Standard precautions for ensuring safe blood donations and transfusions should be followed, advises PAHO.
Evidence on mother-to-child transmission of Zika during pregnancy or childbirth is also limited. Research is under way to gather more evidence of perinatal transmission and to better understand how the virus affects babies.
There is currently no evidence that Zika is transmitted to babies through breast milk.
In Brazil, where estimates of the number of Zika infections tops 1.3 million cases, according to the British medical journal "The Lancet," President Dilma Rousseff has broadcast a plea to all Brazilians to wipe out the Aedes mosquito.
With the virus spreading far and fast, simple measures that can help keep people safe include using insect repellent, covering as much of the body as possible with long-sleeved, light-colored clothing, removing standing water where mosquitoes breed, putting screens on windows and doors and using mosquito bed nets.
Brazilian government officials are even considering cancelling this summer's Olympic Games, just seven months away.
Presidential Chief of Staff Jacques Wagner said Monday that "there is the possibility of cancellation of the Olympics in August because of the seriousness of the problem."
In the United States, President Barack Obama met with Director of the Centers for Disease Control and Prevention, Dr. Thomas Frieden in an attempt to get ahead of the situation.
The U.S. mainland does have Aedes species mosquitoes that can become infected with and spread Zika virus. U.S. travelers who visit a country where Zika is found could become infected if bitten by a mosquito.
Obama emphasized the need to accelerate research efforts to make available diagnostic tests, to develop vaccines and therapeutics, and to ensure that all Americans have information about the Zika virus and steps they can take to better protect themselves.
"Although there is still no conclusive evidence of the causal link between microcephaly and the Zika virus, there is enough concern to warrant immediate action," said Dr. Heather Papowitz, UNICEF's senior advisor for health emergencies.
"We need to act fast to provide women and pregnant mothers with the information they need to protect themselves and their babies, and we need to engage with communities on how to stop the mosquito that is carrying and transmitting this virus."
At present, the most important protective measures are the control of mosquito populations and the prevention of mosquito bites in at-risk individuals, especially pregnant women.
UNICEF has issued a request for US$9 million in donations to to limit the spread of the virus and mitigate its impact on newborns and their families across the region.
Copyright Environment News Service (ENS) 2016. All rights reserved.