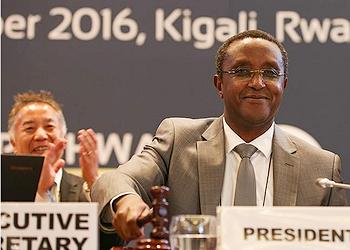 KIGALI, Rwanda, October 17, 2016 (ENS) – Nearly 200 nations have struck a legally binding deal to limit greenhouse gases of high global warming potential used in refrigerators and air conditioners. The accord was reached during talks in the Rwandan capital late Friday, and announced on Saturday.
The agreed amendment to the Montreal Protocol on Substances that Deplete the Ozone Layer phases down hydrofluorocarbon, HFC, compounds by 85 percent between now and 2047.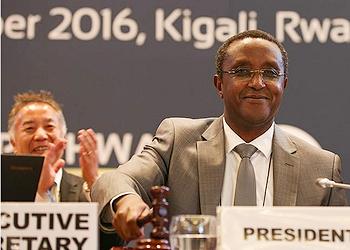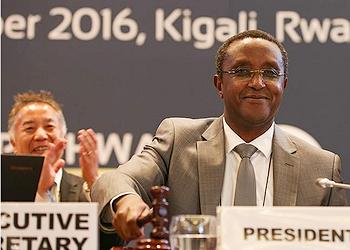 The result will be reduction of HFC emissions by more than 70 billion tons of carbon dioxide equivalent through 2050.
It is projected that the amendment will avoid up to 0.5 degrees Celsius of atmospheric warming, creating a big down payment on the Paris climate agreement that will take effect on November 4.
Erik Solheim, executive director of the United Nations Environment Programme, said, "Last year in Paris, we promised to keep the world safe from the worst effects of climate change. Today, we are following through on that promise."
Under the agreement, developed nations, including much of Europe and the United States, commit to reducing their use of the gases, starting with a 10 percent cut by 2019 and reaching 85 percent by 2036.
Commonly used in refrigeration and air conditioning as substitutes for ozone-depleting substances, today HFCs are the world's fastest growing greenhouse gases, their emissions increasing by up to 10 percent each year. They are also one of the most powerful, trapping thousands of times more heat in the Earth's atmosphere than carbon dioxide, CO2.
"The faster we act, the lower the financial costs will be, and the lighter the environmental burden on our children," said Rwanda's President Paul Kagame.
"That begins with a clear signal that change is coming and it is coming soon," said Kagame. "In due course, new innovations and products will allow us to phase out HFCs even faster, and at lower cost."
The recent rapid growth of HFCs has been driven by a growing demand for cooling in developing countries with a fast-expanding middle class and hot climates.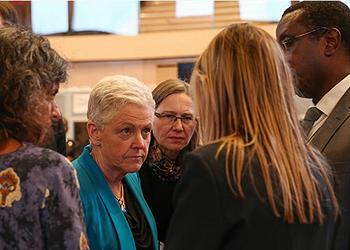 The major debate in Kigali was over how quickly to phase out HFCs. The United States and other western countries urged quick action.
Small island states and many African countries also pressed for quick action, saying they face the biggest threat from climate change, while nations such as India, Pakistan and some Gulf states wanted to give their industries more time to adjust.
The climax to seven years of negotiations, on Friday the 197 Montreal Protocol Parties reached a compromise under which countries are divided into three groups with different deadlines to reduce the use of HFCs.
Developed countries will start to phase down use of HFCs by 2019.
Developing countries will follow with a freeze of HFCs consumption levels in 2024, with some countries freezing consumption in 2028.
By the late 2040s, all countries are expected to consume no more than 15-20 percent of their respective baselines.
The Kigali amendment provides for exemptions for countries with high ambient temperatures to phase down HFCs at a slower pace.
The deal is legally binding and includes the agreement by rich countries to help poor countries adapt their technology.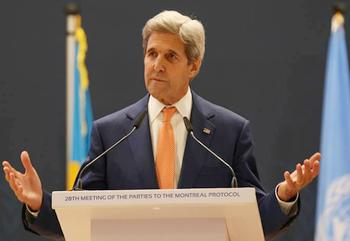 U.S. Secretary of State John Kerry said the deal is "a monumental step forward" in the fight against climate change.
"It is not often you get a chance to have a 0.5-degree centigrade reduction by taking one single step together as countries – each doing different things perhaps at different times, but getting the job done," said Kerry.
"If we continue to remember the high stakes for every country on Earth, the global transition to a clean energy economy is going to accelerate," he said.
Research has shown that HFC gases are thousands of times more destructive to the climate than the most common greenhouse gas carbon dioxide, and their growing use threatens to undermine the Paris  climate agreement.
Durwood Zaelke, president of the Institute for Governance and Sustainable Development, said the Kigali deal will mean the "largest temperature reduction ever achieved by a single agreement."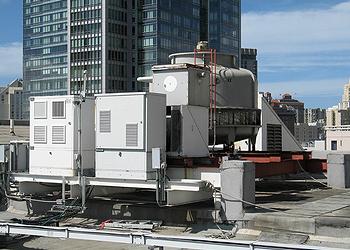 The Alliance for Responsible Atmospheric Policy, an industry coalition, praised the Montreal Protocol HFC amendment as "a tremendous accomplishment. It continues the treaty's unprecedented record of environmental achievement guided by continuous technology and economic assessment," said Alliance Chairman John Hurst.
The 36-year-old Alliance is the primary voice of manufacturers, businesses and trade associations who make or use fluorinated gases for the global market. Today, says Hurst, Alliance member companies are leading the development of safe, efficient, next-generation, climate- and ozone-friendly technologies and applications.
Produced mostly in developed countries, HFCs replaced ozone-damaging chlorofluorocarbons, CFCs, and hydrochlorofluorocarbons, HCFCs, already subject to phase out under the Montreal Protocol.
HFCs pose no harm to the ozone layer because, unlike CFCs and HCFCs, they do not contain chlorine. But they are greenhouse gases, with high global warming potential.
In Kigali, countries also agreed to provide adequate financing for HFCs reduction, the cost of which is estimated at billions of dollars globally. The exact amount of additional funding will be agreed at the next Meeting of the Parties in Montreal, in 2017.
Grants for research and development of affordable alternatives to HFCs will be the most immediate priority.
Alternatives to HFCs currently being explored include substances that do not deplete the ozone layer and have a smaller impact on the climate, such as ammonia or carbon dioxide.
Super-efficient, cost effective cooling technologies are also being developed, which can help protect the climate both through reducing HFCs emissions and by using less energy.
Copyright Environment News Service (ENS) 2016. All rights reserved.