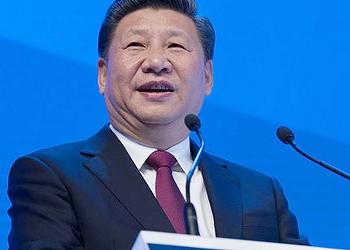 DAVOS, Switzerland, January 17, 2017 (ENS) – With climate skeptic President-elect Donald Trump approaching the White House, much of the world is turning to China, the world's biggest emitter of greenhouse gases, for leadership on climate change.
Chinese President Xi Jinping today addressed the opening of the World Economic Forum in Davos, which has adopted the theme "responsive and responsible leadership." He is the first Chinese head of state to attend the annual Davos meeting.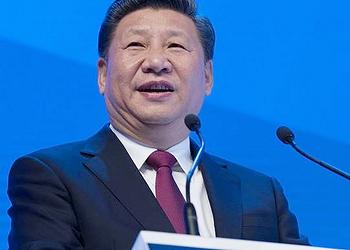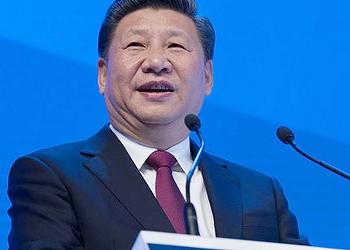 Xi called on all countries to hold fast to the hard-won Paris Agreement on climate, which was adopted by consensus in December 2015 and took effect on November 4, 2016 as the world's first comprehensive climate agreement.
The Chinese leader said "walking away" from the accord would threaten future generations, and that green development is already showing promising results.
The legally-binding Paris Agreement, which stands within the United Nations Framework Convention on Climate Change, UNFCCC, requires governments to act starting in 2020. Governments committed to:
"(a) Holding the increase in the global average temperature to well below 2 °C above pre-industrial levels and to pursue efforts to limit the temperature increase to 1.5 °C above pre-industrial levels, recognizing that this would significantly reduce the risks and impacts of climate change;
(b) Increasing the ability to adapt to the adverse impacts of climate change and foster climate resilience and low greenhouse gas emissions development, in a manner that does not threaten food production;
(c) Making finance flows consistent with a pathway towards low greenhouse gas emissions and climate-resilient development."
Countries furthermore aim to reach "global peaking of greenhouse gas emissions as soon as possible".
This attitude continues the position China took during the UN climate talks in Marrakech, Morocco last year, where Chinese negotiators indicated the country's intention to support ambitious climate action.
Xi's speech was well received by environmentalists. Jennifer Morgan, executive director of Greenpeace International, said, "Given the current volatility of global politics, President Xi Jinping's address not only helped calm nerves but boosted global confidence."
"Xi's reference to climate change highlights China's evolving calculus towards taking action on the issue. Now more than ever, the world need to follow committed powers like China to safeguard and enhance the hard-fought international climate regime," she said.
Li Shuo, climate policy advisor at Greenpeace East Asia, said, "As president-elect Trump drops President Obama's climate legacy, Mr. Xi might well establish one of his own. 2017 presents a real opportunity for China to rise to the challenge of responsible climate leadership."
"Having moved from climate laggard to a cautious leader in five short years over the first half of this decade, it's reasonable to expect China to become a true leader by its end," said Li.
The latest analysis from the International Energy Agency, IEA, and Netherlands Environmental Assessment Agency reflects China's progress.
Coal consumption in China likely peaked in 2013, according to the IEA. Moreover, global energy-related carbon dioxide (CO2) emissions have stayed nearly flat since 2013, due to China's dwindling reliance on coal.
2015 was the first time China's CO2 emissions decreased in the last 15 years, while China's renewable energy capacity has increased over the past three years.
The IEA also says there is evidence that some countries, including China and the United States, have begun to reduce emissions while achieving economic growth.
In the United States under President Barack Obama, the expansion of renewable energy, action by cities and states, a shift to natural gas and market forces have contributed to a widespread shift toward low-carbon energy.
World Economic Forum founder and Executive Chairman Klaus Schwab said that "amid a rising tide of global concerns for protectionism, anti-globalization sentiment and other economic and political issues, Xi's presence with Chinese wisdom and experiences at Davos bears tremendous historic significance."
In his speech, Xi stressed the importance of adapting to and guiding economic globalization and delivering its benefits to all.
Khalid Al Rumaihi, chief executive of the Bahrain Economic Development Board was among those with positive attitude toward the Chinese leader's speech. He said, "President Xi's insistence to deepen globalization, to strengthen economic growth, and his warning against isolationism are extremely comforting and a strong endorsement."
Copyright Environment News Service (ENS) 2017. All rights reserved.
Environment News Service (ENS) © 2017 All Rights Reserved.