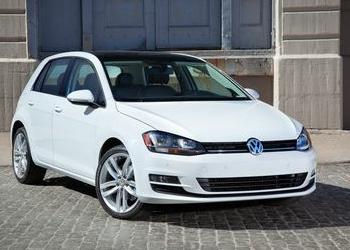 WASHINGTON, DC, September 22, 2015 (ENS) – Four-cylinder Volkswagen and Audi diesel cars from model years 2009-2015 include software that circumvents U.S. emissions standards for certain air pollutants, the U.S. Environmental Protection Agency alleges in a Notice of Violation issued Friday to Volkswagen AG, Audi AG, and Volkswagen Group of America, Inc.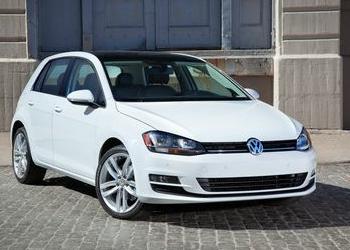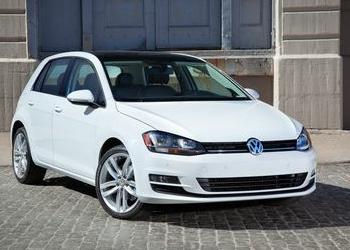 The allegations cover roughly 482,000 diesel passenger cars sold in the United States since 2008. Affected diesel models include:
• Jetta (Model Years 2009 – 2015)
• Beetle (Model Years 2009 – 2015)
• Audi A3 (Model Years 2009 – 2015)
• Golf (Model Years 2009 – 2015)
• Passat (Model Years 2014-2015)
California is separately issuing an In-Use Compliance letter to Volkswagen, and EPA and the California Air Resources Board have both initiated investigations based on Volkswagen's alleged actions.
"Using a defeat device in cars to evade clean air standards is illegal and a threat to public health," said Cynthia Giles, assistant administrator for the Office of Enforcement and Compliance Assurance. "Working closely with the California Air Resources Board, EPA is committed to making sure that all automakers play by the same rules. EPA will continue to investigate these very serious matters."
"Working with U.S. EPA we are taking this important step to protect public health thanks to the dogged investigations by our laboratory scientists and staff," said Air Resources Board Executive Officer Richard Corey.
"Our goal now is to ensure that the affected cars are brought into compliance, to dig more deeply into the extent and implications of Volkswagen's efforts to cheat on clean air rules, and to take appropriate further action."
As described in the Notice of Violation, a sophisticated software algorithm on the Volkswagen vehicles named above detects when the car is undergoing official emissions testing, and turns full emissions controls on only during the test.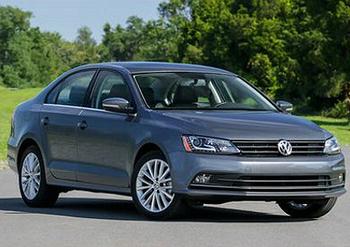 The effectiveness of these vehicles' pollution emissions control devices is "greatly reduced during all normal driving situations," said the EPA.
This results in cars that meet emissions standards in the laboratory or testing station, but during normal operation, emit nitrogen oxides, or NOx, at up to 40 times the standard.
"The Board of Management at Volkswagen AG takes these findings very seriously," said Dr. Martin Winterkorn, chief executive of Volkswagen AG on Monday.
Speaking from Volkswagen AG's offices in Wolfsburg, Germany, Winterkorn said, "I personally am deeply sorry that we have broken the trust of our customers and the public. We will cooperate fully with the responsible agencies, with transparency and urgency, to clearly, openly, and completely establish all of the facts of this case."
Volkswagen has ordered an external investigation of this matter, he said.
"We do not and will not tolerate violations of any kind of our internal rules or of the law," said the CEO.
"The trust of our customers and the public is and continues to be our most important asset," he said. "We at Volkswagen will do everything that must be done in order to re-establish the trust that so many people have placed in us, and we will do everything necessary in order to reverse the damage this has caused. This matter has first priority for me, personally, and for our entire Board of Management."
The software produced by Volkswagen is a "defeat device," as defined by the U.S. Clean Air Act.
The Clean Air Act requires vehicle manufacturers to certify to EPA that their products will meet applicable federal emission standards to control air pollution, and every vehicle sold in the U.S. must be covered by an EPA-issued certificate of conformity.
Motor vehicles equipped with defeat devices, which reduce the effectiveness of the emission control system during normal driving conditions, cannot be certified.
By making and selling vehicles with defeat devices that allowed for higher levels of air emissions than were certified to EPA, Volkswagen violated two important provisions of the Clean Air Act.
EPA and CARB uncovered the defeat device software after independent analysis by researchers at West Virginia University, working with the International Council on Clean Transportation, a nongovernmental organization, raised questions about emissions levels, and the agencies began further investigations into the issue.
In September, after the two agencies demanded an explanation for the emission problems, Volkswagen admitted that the cars contained defeat devices.
NOx emissions contribute to nitrogen dioxide, ground-level ozone, and fine particulate matter. Exposure to these pollutants has been linked with serious health effects, including increased asthma attacks and other respiratory illnesses that can send people to the hospital.
Exposure to ozone and particulate matter have also been associated with premature death due to respiratory-related or cardiovascular-related effects. Children, the elderly, and people with pre-existing respiratory disease are particularly at risk for health effects of these pollutants.
VW may be liable for civil penalties and injunctive relief for the alleged violations.
The EPA said that Volkswagen must initiate the process that will fix the cars' emissions systems.
The agency is advising owners of the affected cars that although these vehicles have emissions exceeding standards, the violations do not present a safety hazard and the cars remain legal to drive and resell.
"Owners of cars of these models and years do not need to take any action at this time," said the EPA.
Copyright Environment News Service (ENS) 2015. All rights reserved.
PHOTO: Volkswagen 2015 Jetta (Photo courtesy Volkswagen AG)