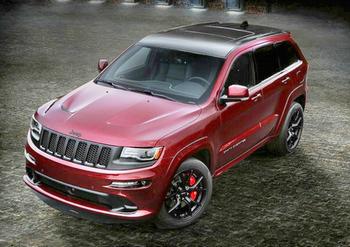 WASHINGTON, DC, January 13, 2017 (ENS) – The U.S. Environmental Protection Agency, EPA, today issued a notice of violation to Fiat Chrysler Automobiles and FCA US, alleging the company installed and failed to disclose engine management software that results in increased emissions of nitrogen oxides (NOx) from over 100,000 vehicles.
The allegations cover roughly 104,000 vehicles: light-duty model year 2014, 2015 and 2016 Jeep Grand Cherokees and Dodge Ram 1500 trucks with 3.0 liter diesel engines.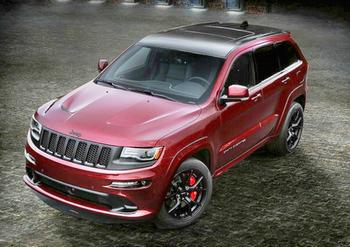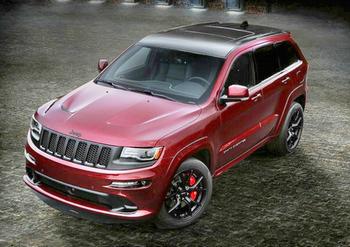 FCA did not disclose the existence of certain auxiliary emission control devices to EPA in its applications for certificates of conformity for those vehicles, despite being aware that such a disclosure was mandatory.
By failing to disclose this software and then selling vehicles that contained it, FCA violated important provisions of the Clean Air Act, said the environmental agency.
EPA is also investigating whether the auxiliary emission control devices constitute "defeat devices," which are illegal.
In September 2015, EPA expanded its testing program to screen for defeat devices on light duty vehicles. This testing revealed that the FCA vehicle models in question produce increased NOx emissions under conditions that would be encountered in normal operation and use.
As part of the investigation, EPA has found at least eight undisclosed pieces of software that can alter how a vehicle emits air pollution.
"Once again, a major automaker made the business decision to skirt the rules and got caught," said Mary Nichols, who chairs the California Air Resources Board. "CARB and U.S. EPA made a commitment to enhanced testing as the Volkswagen case developed, and this is a result of that collaboration."
The Volkswagen emissions chearing became public in fall 2015 when the Environmental Protection Agency discovered that Volkswagen had used illegal "defeat device" software that enabled hundreds of thousands of diesel vehicles to cheat on their pollution tests.
The cars emitted far more harmful nitrogen oxide on the road than they did during laboratory testing. This has become a huge global scandal that cost VW billions of dollars and Wednesday resulted in indictments against six executives at Volkswagen AG brought by the U.S. Department of Justice.
The charges are part of the government's ongoing case against VW for knowingly selling diesel vehicles that did not meet U.S. emissions standards.
All of the indicted executives are German and five of the six live in Germany. One, Oliver Schmidt, was arrested last week in Miami as he visited the United States.
All six executives are charged with one count of conspiracy to defraud the United States by making false statements to regulators and the public about VW's diesels.
One of those indicted is Richard Dorenkamp, who led the team of engineers that developed the first diesel engine designed to meet U.S. emissions standards as head of VW engines' after-treatment department, 2003-2013.
Now the scandal may be widening. On Thursday, the EPA also accused Fiat Chrysler of cheating by failing to disclose software in at least 104,000 diesel vehicles that could increase their emission levels.
Fiat Chrysler executives deny they were trying to deceive regulators.
In a statement Wednesday, the company said it believes that its emission control systems meet the applicable requirements.
Fiat Chrysler Automobiles N.V. was established in late 2014 by merging two historic automakers: Fiat founded in 1899 and Chrysler founded in 1925. The new entity is incorporated in the Netherlands with headquarters in London.
"FCA US has proposed a number of actions to address EPA's concerns, including developing extensive software changes to our emissions control strategies that could be implemented in these vehicles immediately to further improve emissions performance," the company stated Wednesday.
FCA US looks forward to the opportunity to meet with the EPA's enforcement division and representatives of the new administration to demonstrate that FCA US's emissions control strategies are properly justified and thus are not "defeat devices" under applicable regulations and to resolve this matter expeditiously.
The Clean Air Act requires vehicle manufacturers to demonstrate to EPA through a certification process that their products meet applicable federal emission standards to control air pollution.
As part of the certification process, automakers are required to disclose and explain any software, known as auxiliary emission control devices, that can alter how a vehicle emits air pollution.
The U.S. EPA, on the federal level, and the California Air Resources Board at the state level, have both begun investigations based on FCA's alleged actions.
Nitrogen oxide (NOx) is particularly harmful in California. NOx emissions contribute to the formation of ozone, and can worsen symptoms of asthma and cardio-pulmonary disease. About 10 million Californians live in what U.S. EPA considers severe
non-attainment areas for ozone.
"Failing to disclose software that affects emissions in a vehicle's engine is a serious violation of the law, which can result in harmful pollution in the air we breathe," said Cynthia Giles, assistant administrator for EPA's Office of Enforcement and Compliance Assurance. "We continue to investigate the nature and impact of these devices."
Giles said, "All automakers must play by the same rules, and we will continue to hold companies accountable that gain an unfair and illegal competitive advantage."
Copyright Environment News Service (ENS) 2017. All rights reserved.
PHOTO: 2016 Jeep Grand Cherokee, one of the Fiat Chrysler models mentioned by the Justice Department in its allegations. (Photo courtesy Fiat Chrysler Automobiles)