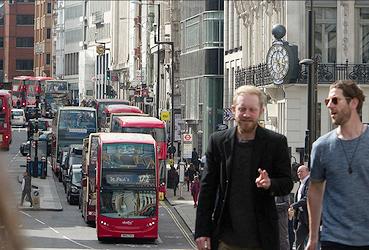 LONDON, UK, July 26, 2017 (ENS) – The UK government will end the sale of all new conventional petrol and diesel cars and vans by 2040, officials said today, as they unveiled new plans to reduce air pollution in response to a court order.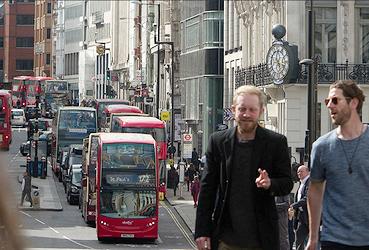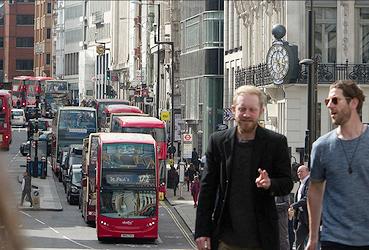 The UK plan for tackling roadside nitrogen dioxide concentrations produced by the Department for Environment, Food & Rural Affairs, Defra, and the Department for Transport outlines how councils with the worst levels of air pollution at busy road junctions and hotspots must take action.
Today's announcement is focused on delivering nitrogen dioxide (NO2) compliance at the roadside in the shortest amount of time.
This is one part of the May Government's program to deliver clean air. Next year the government will publish a comprehensive Clean Air Strategy which will address other sources of air pollution.
Air quality in the UK has been improving, with reductions in emissions of all of the key pollutants, and NO2 levels down by half in the last 15 years, the government says.
Yet, an analysis of over 1,800 of Britain's major roads shows that 81 roads are in breach of legal pollution limits for NO2, with 33 of these outside of London.
To accelerate action, local areas will be asked to produce initial plans within eight months and final plans by the end of next year.
The government will help towns and cities by providing £255 million to implement their plans, in addition to the £2.7 billion already being invested.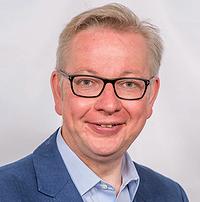 Environment Secretary Michael Gove said, "Today's plan sets out how we will work with local authorities to tackle the effects of roadside pollution caused by dirty diesels, in particular nitrogen dioxide."
This is one element of the government's £3 billion program to clean up the air and reduce vehicle emissions, said Gove.
"Improving air quality is about more than just transport," he said, "so next year we will publish a comprehensive Clean Air Strategy. This will set out how we will address all forms of air pollution, delivering clean air for the whole country."
Transport Secretary Chris Grayling said, "We are determined to deliver a green revolution in transport and reduce pollution in our towns and cities."
We want nearly every car and van on UK roads to be zero emission by 2050, which is why we've committed to investing more than £600m in the development, manufacture and use of ultra-low emission vehicles by 2020," Grayling said.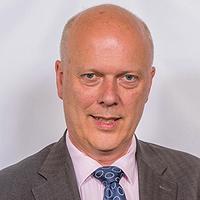 "Today we commit £100m towards new low emission buses and retrofitting older buses with cleaner engines," he said.
The government is also putting forward proposals for van drivers to have the right to use heavier vehicles if they are electric or natural gas-powered, making it easier for businesses to choose cleaner commercial vehicles.
Local authorities will have access to a range of options to tackle poor air quality in their plans, such as changing road layouts to reduce congestion, encouraging uptake of ultra-low emissions vehicles, and retrofitting public transport.
Local authorities may also need to consider restrictions on polluting vehicles using affected roads. This could mean preventing polluting vehicles using some of these roads at certain times of the day or introducing charging, as the Mayor of London has already announced.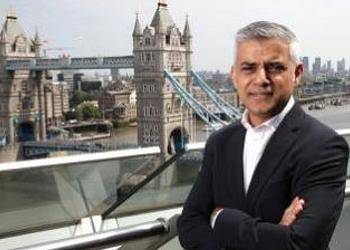 The government says local authorities should exhaust other options before imposing charging.
London Mayor Sadiq Khan is critical of the government's plan, calling it "a half-hearted commitment."
He says the UK government is missing a rare opportunity to clean up the country's deadly air pollution.
"Air pollution contributes to 40,000 premature deaths across the country with more than 9000 in London every year," said Mayor Khan. "The government's air quality plan is a once-in-a-generation opportunity to make the air that we all breathe less toxic."
"The commitment to phase out sales of new diesel cars is welcome, but Londoners suffering right now simply can't afford to wait until 2040. We need a fully-funded diesel scrappage fund now to get polluting vehicles off our streets immediately, as well as new powers so that cities across the UK can take the action needed to clean up our air," said the mayor.
The government's plan comes in response to a court order to bring air pollution within legal limits
In April 2015, environmental law firm ClientEarth won its case against the government in the Supreme Court, with judges ordering ministers to come up with a plan to reduce air pollution to within legal limits as soon as possible.
The plan, released in December 2015, was so poor that ClientEarth took the government back to court. In November of 2016, the government was again ordered, this time by the High Court, to revise its plans.
The evidence provided by the government to accompany the latest plans shows that a network of clean air zones which stop the dirtiest diesel vehicles entering the most polluted areas of UK towns and cities would be the most effective solution, although the plan itself does not propose this.
Levels of nitrogen dioxide air pollution remain illegally high in 37 of 43 zones across the country.
James Thornton, CEO of the environmental law firm ClientEarth is critical of the government's latest proposal.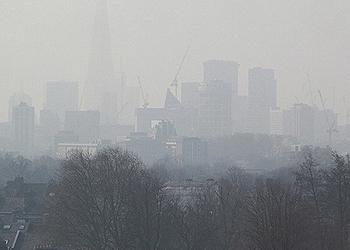 "On our initial examination, this is little more than a shabby rewrite of the previous draft plans and is underwhelming and lacking in urgency," said Thornton. "Having promised to make air quality a top priority, Michael Gove appears to have fallen at the first hurdle."
"This plan is, yet again, a plan for more plans," Thornton said. "The government is passing the buck to local authorities to come up with their own schemes as an alternative to clean air zones which charge the most polluting vehicles to enter our towns and cities. Yet Defra's own evidence shows that charging clean air zones would be the swiftest way to tackle illegal levels of pollution."
"We are still looking at December 2018 before local authorities need to come up with their proposals, but we have no idea when those plans would then be put in place or whether they'd be effective. The court ordered action by the UK to obey its own laws as soon as possible. This plan kicks the can down the road yet again."
Thornton said, "The 2040 diesel and petrol ban, while important, is a diversionary tactic and doesn't deal with the public health emergency caused by illegally polluted air, now."
Copyright Environment News Service (ENS) 2017. All rights reserved.