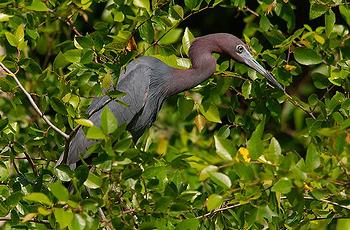 SAN FRANCISCO, California, November 12, 2012 (ENS) – Across the United States on November 6, voters of all political stripes gave overwhelming approval to tax themselves and spend money for new parks in their communities, according the nonprofit The Trust for Public Land, which has tracked these ballot measures.
Of the 57 measures on local and statewide ballots, 46 passed, an approval rate of 81 percent.
The measures in 21 states will provide more than $2 billion overall, including $767 million in new money to support protection of water quality, new parks and natural areas and working farms and ranches.
"From Maine to Texas to San Francisco, we saw voters across the political spectrum say 'yes' to taxes and spending for conservation which helps their communities," said Will Rogers, president of The Trust for Public Land.
Whether voters placed Democrats or Republicans in elected office, they approved ballot measures to fund conservation.
"For example," said Rogers, "in Maine, voters passed new spending for statewide conservation at the same time they elected an Independent to represent them in the United States Senate."
Maine voters elected Angus King, who was governor of Maine from 1995 to 2003 as an Independent to fill the seat vacated by retiring Republican Senator Olympia Snowe. King is a supporter of sustainable and renewable energy.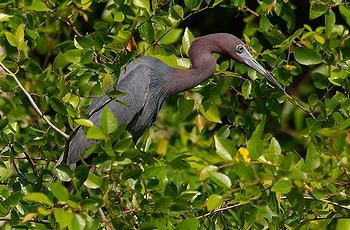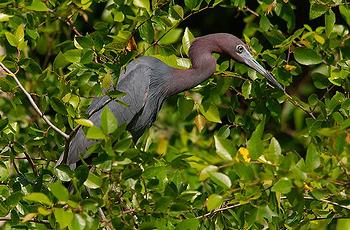 Maine voters also approved funding for the Land for Maine's Future conservation program, voting 62 percent in favor of a $5 million bond.
In Alabama, voters passed a 20-year renewal of the state's successful Forever Wild land conservation program by 75 percent, which will mean $300 million for conservation. At the same time, Alabama went for Republican presidential candidate Mitt Romney.
Rogers observed, "Alabama voters gave their state to Mitt Romney at the same time they overwhelmingly renewed a statewide land conservation program, while Rhode Island voted for President Obama at the same time a statewide bond for open space was approved."
Rhode Island voters passed a $20 million bond to acquire open space and farmland, and to protect water quality in Narragansett Bay.
"This shows that while we may hold differing views about political offices, one thing which unites us all is the desire to build parks and protect land and water in our communities," said Rogers.
Of the 57 measures on the November 6 ballots, The Trust for Public Land and The Conservation Campaign were active in 27 and won 24, an approval rate of 89 percent. Over the past 20 years, The Trust for Public Land has had an approval rate of 82 percent.
Founded in 1972, The Trust for Public Land has protected more than three million acres from the inner city to the wilderness and helped generate more than 34 billion in public funds for conservation.
Other conservation ballot measures approved by voters include:
Massachusetts – Seven of the nine Massachusetts Community Preservation Act measures were approved in towns across the state. Massachusetts voters responded to the State Legislature's pledge of more CPA state matching funds.
Houston – Houston voters overwhelmingly approved a $166 million park bond to complete the city's bayou greenways network. It passed with 68 percent approval.
San Francisco – A $195 million city park bond won 72 percent approval, providing new money for park improvements and development.
Gunnison County, Colorado – Voters gave 80 percent approval to renew a sales tax supporting the county land conservation program, which will provide almost $5 million.
Bozeman, Montana – By a 73-27 margin, voters passed a $15 million land conservation bond.
Bend and Springfield, Oregon – These two Oregon communities approved park district measures, which will mean $49 million for parks and natural areas.
Polk County, Iowa – Voters in this county, which includes Des Moines, passed a $50 million bond by 72 percent. The money will pay for buying land to protect sensitive areas, connect greenways, and improve water quality.
El Paso, Texas – Voters gave 75 percent approval to a $245 million quality-of-life bond, which includes money to buy land and improve parks and recreation in the city
Salt Lake County, Utah – A $47 million regional parks and trails bond won passage with 56 percent approval. It will help develop parks and recreation areas in the fast-growing county.
Click here for complete conservation ballot measure results.
Copyright Environment News Service (ENS) 2012. All rights reserved.